Blog:
Woolworths pushes healthy eating with free fruit for kids

Hannah Abdulla | 30 November 2015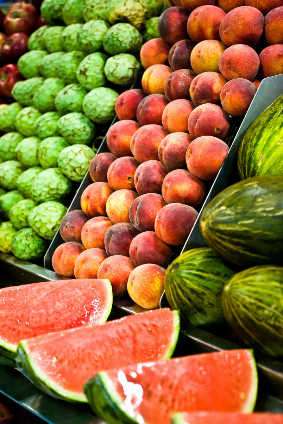 Woolworths is offering free fruit for children
As global focus centres on childhood obesity and food-related illnesses, Australian retailer Woolworths Ltd has devised one way to get children to reach for a healthier snack over junk: give it to them for free.
From today (30 November) Woolworths Australia is offering children free fruit and veg when parents are shopping in-store.
Kids will be encouraged to grab fruit such as mandarins, apples and bananas and enjoy it while their parent or carer shops.
The retailer said the move was part of an effort to help children eat their recommended two serves of fruit a day and is part of its commitment "to inspire a healthier Australia".
It follows trials in selected stores across South Australia.
Brad Banducci, MD of Woolworths' food group, said: "Free Fruit for Kids is not only a great way to encourage healthy eating habits but also an easy way to keep the little ones occupied whilst shopping. We know that a trip to the supermarket can be a busy time and the free fruit initiative is just one way we are hoping to give parents and carers a helping hand."
According to research published last year in medical journal The Lancet, almost a quarter of Australia's children and 63% of the adult population is overweight.
In an interview with ABC Australia, Obesity Policy Coalition spokeswoman Jane Martin says obesity is an issue that governments can tackle in a number of ways.
"[It's about] looking at encouraging smaller serving sizes, having social marketing campaigns that give education to people and help put it on the individual's agenda, and in an environment where it pushes people to make healthier choices and be more active."