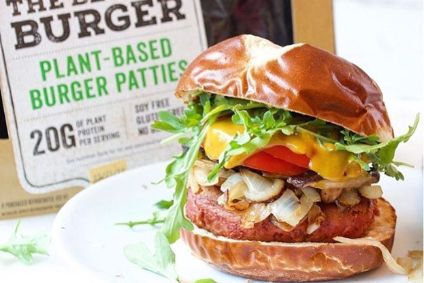 The rise of Beyond Meat
The US vegan business is among those leading the charge as demand for plant-based food rises - and investors are betting big on the company's growth, too.
---
---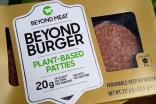 Beyond Meat sanguine about plant-based competition 7 Jun 2019
US plant-based burger business Beyond Meat has commented on how it plans to take on the increasing number of competitors in the category.
---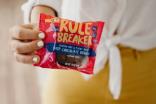 Big Food's stake in the future – in-house venture-capital funds 29 Mar 2021
Our guide to some of the in-house venture-capital funds operated by the world's major packaged-food companies.
---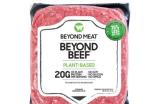 Beyond Meat share price leaps in debut session 3 May 2019
Beyond Meat, the US vegan-food start-up, saw trading in its shares start on Thursday (2 May) - and the performance of the company's stock caught the eye.
---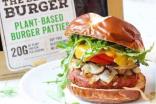 Beyond Meat prices IPO at higher end of indicative range ahead of market debut 2 May 2019
Beyond Meat has priced its debut share offering at the higher end of the indicative range amid strong demand from investors.
---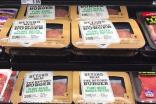 Tyson exits Beyond Meat roster ahead of IPO 25 Apr 2019
Tyson Foods has decided to sell its shares in Beyond Meat ahead of the IPO of the US-based meat-alternatives business.
---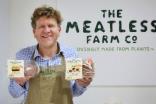 "There will be a shakedown of brands in UK meat-free" - The Meatless Farm Co.'s new CEO Robert Woodall on looking for an edge 16 Apr 2019
We talk to Robert Woodall, the ex-Kellogg exec now at the helm of The Meatless Farm Co., the UK meat-free firm battling to carve out a foothold in a competitive market.
---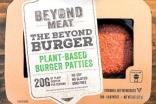 Beyond Meat supply issues spread to Canada 17 Aug 2018
US plant-based meat alternative firm Beyond Meat continues to be dogged by supply issues outside of its domestic market.
---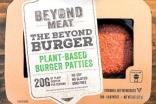 Fear of short supplies sees Beyond Meat ditch UK launch 9 Aug 2018
US plant-based protein firm Beyond Meat has delayed the launch of its Beyond Burger product in the UK.
---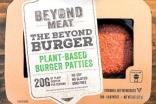 Beyond Meat confirms expansion plans into 50 countries 9 May 2018
US-based plant protein start-up Beyond Meat plans to expand worldwide this summer through agreements with distributors and foodservice outlets.
---