The future of the foodservice industry will be shaped by a range of disruptive themes, with environmental, social, and governance (ESG) being the most important theme in 2022. ESG will have a meaningful impact on all leading foodservice suppliers for the next decade. A detailed analysis of the theme, insights into the leading companies, and their thematic and valuation scorecards are included in GlobalData's thematic research report,ESG (Environmental, Social, and Governance) in Foodservice – Thematic Research. Buy the report here.
Some CEOs have been reluctant to embrace sustainability principles because of the age-old view that it may hurt profits. In 2022, stakeholders are becoming more conscious of ESG. The foodservice industry is facing increasing pressure due to growing consumer awareness of ESG issues. GlobalData's 2021 Q1 global consumer survey, found that over 76% of consumers demand more ethical or environmentally friendly products. Rather than a risk, however, ESG can offer an incredible business opportunity. Immediate and decisive ESG action will future-proof foodservice businesses. However, companies must excel across all three aspects of ESG. Being behind in one ESG area will taint brand image and influence consumer decisions, despite progress in other areas.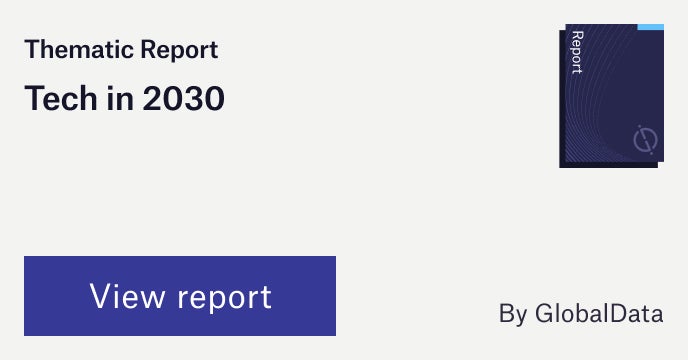 The first step in developing an effective ESG strategy should be performing an in-depth risk assessment to determine strategic priorities for each company. In the foodservice industry, health and safety (H&S) and supply chain management are commonly recognised as the greatest risk factors.
However, not all companies are equal when it comes to their capabilities and investments in the key themes that matter most to their industry. Understanding how companies are positioned and ranked in the most important themes can be a key leading indicator of their future earnings potential and relative competitive position.
According to GlobalData's thematic research report, ESG in Foodservice, leading ESG adopters include: Chipotle, Compass, Starbucks, Too Go To Go, and Yum! Brands.
Insights from top ranked companies
Yum! Brands
Yum! Brands', the parent company of KFC, Pizza Hut, and Taco Bell, performance reflects the industry average when it comes to ESG performance. It conducts audits of operations and suppliers to ensure food safety and commits to making 50% of menu food offerings consistent with Yum! global nutrition criteria for meal options by 2030. Its online nutrition calculator provides nutrition and allergen information, and the company removed 92% of artificial colouring, 85% of artificial flavours, and 95% of PHOs from its food offering. Yum! Brands has set an ambitious carbon reduction target, committing with Science-Based Target initiative (SBTi) to reduce absolute scope 1 and 2 GHG emissions 46% by 2030. The company also avoided the disposal of 20% of waste from its operations, expanded its plant-based offering, reduced water use per restaurant by 10%, and sources 100% of its palm oil and 76% of paper fibres from certified forests.
Chipotle
Chipotle has set an example in corporate governance by linking executive pay to progress made on ESG targets. These include increasing the amount of organic, local, and/or regeneratively grown/raised food used in its restaurants year over year, maintaining both racial and gender pay equity, and supporting internal promotions over external hiring. On the environmental front, the company is committed to SBTi. In 2020, it reduced the amount of energy used by 65,582MWh through its energy management systems and achieved a 51% waste diversion rate through recycling, composting, and waste-to-energy programmes.
The company also offers adequate employee benefits. Its Employee Assistance Programme (EAP) provides access to mental health care and a tuition assistance programme for all employees to cover the cost of their dependents to take General Education Development (GED) and English as a Second Language (ESL) classes.
Starbucks
The American coffee chain has a good ESG performance, particularly with its social and environmental outcomes. Starbucks offers a benefits package to all eligible employees who work at least 20 hours a week, including comprehensive and affordable health insurance, 100% college tuition coverage, equity in the form of stock, paid parental leave, and child and adult backup care. The company also received a 100% rating from the Human Rights Campaign's Corporate Equality Index and a 100/100 on the Disability Equality index. The company also opened 29 community stores, 68 military stores, and nine signing stores to hire locally from underserved communities.
Starbucks, which developed SBTi targets, also has ambitious 2030 environmental goals, which include a 50% absolute reduction in scope 1, 2, and 3 GHG emissions representing all of Starbucks' direct operations and value chain, the conservation of 50% of water withdrawal from direct operations and coffee production, and a 50% reduction in waste sent to landfill from stores and direct operations. To achieve this, the company has invested in 100% renewable energy, encouraged the shift away from single-use to reusable packaging through the latte levy, invested in regenerative agriculture, reforestation, forest conservation, and water replenishment in its operations as well as its supply chain, and expanded the availability of plant-based alternatives in its menus.
To further understand the key themes and technologies disrupting the foodservice industry, access GlobalData's latest thematic research report on ESG in Foodservice.
Premium Insights
From
The gold standard of business intelligence.
Blending expert knowledge with cutting-edge technology, GlobalData's unrivalled proprietary data will enable you to decode what's happening in your market. You can make better informed decisions and gain a future-proof advantage over your competitors.