In the wake of the Heinz deal, Ben Cooper examines whether private-equity investors are changing their attitudes towards sustainability as some prominent players in the sector are claiming.
As one of the most iconic brands in the food sector prepares to return to private ownership now is an appropriate juncture to examine whether sustainability is becoming a more important priority for private-equity groups.
If the rhetoric of some private-equity firms is to be believed, the received view that the ruthless focus on shareholder return which characterises the sector cannot co-exist easily with a progressive approach on sustainability may have to be reappraised.
In an interview with The Wall Street Journal last year David Rubenstein, co-founder and managing director of Carlyle Group, said: "In recent years I've noticed that investors aren't interested only in rates of return. We understand that investors are interested in things that are more socially responsible." The company had just adopted ESG [environment, social, governance] principles, and Rubenstein claimed Carlyle was the first private-equity firm to establish such a set of guidelines under which "we will operate and analyse our companies". KKR is another company seemingly placing sustainability far higher up the agenda when evaluating investment and operational decisions.
There is of course an element of rhetoric here. Companies talking up what they are doing with regard to sustainability is hardly unheard of. Whether private or publicly held, the question is whether they are walking the walk.
Leo Martin, founder and director of GoodCorporation, a consultancy which advises companies on corporate responsibility issues, is sceptical. From what he has seen in the UK in recent years, he says there has been some "window-dressing" around sustainability from private-equity groups because they have been on the defensive after considerable criticism. However, he expresses doubts as to whether the statements around sustainability have generally produced that much change. "I honestly don't think that it has really influenced behaviour."
How well do you
really

know your competitors?

Access the most comprehensive Company Profiles on the market, powered by GlobalData. Save hours of research. Gain competitive edge.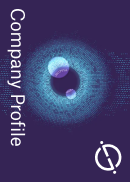 Company Profile – free sample
Thank you!
Your download email will arrive shortly
Not ready to buy yet? Download a free sample
We are confident about the unique quality of our Company Profiles. However, we want you to make the most beneficial decision for your business, so we offer a free sample that you can download by submitting the below form
By GlobalData
When judging whether this is PR or something more substantive, one first has to pin down what is meant by sustainability. Where progress on environmental sustainability has a direct cost implication – water usage, energy efficiency etc – one would intuitively expect investors highly motivated to maximise cost efficiencies to be extremely engaged.
It is on other sustainability criteria, which speak to the longer-term health of the company – notably human capital and supplier relationships – where the traditional private-equity model might be found wanting.
It is this area that most concerns Peter McAllister, director of UK-based multi-stakeholder organisation the Ethical Trading Initiative (ETI). "Some of the stuff that is more difficult, which is about your human rights impact, which is making sure your workers are genuine stakeholders in the business and so on and so forth, doesn't necessarily have a positive bottom-line impact in the short term. We would argue that a thriving business has people who want to work there, so there is a long-term value in that, but it's much more difficult to show the year-on-year saving that you can if you reduce packaging."
In particular, private-equity takeovers are associated with rationalisation and cost-cutting with obvious impacts on human capital.
Martin makes the important point that sometimes private-equity groups are taking over companies that are in crisis which "need something brutal otherwise they're going to disappear". The defence coming from private-equity groups in these instances is that a company cannot begin to be sustainable if it no longer exists.
For McAllister, concerns over workers' rights are paramount when restructuring, rationalisation or disinvestment are taking place. "All the things that can and should be done to keep businesses alive, healthy, profitable, dynamic, shouldn't be done at the cost of exploiting workers and ignoring their rights," McAllister says. "Whatever is done should be done in consultation and not at the expense of the basic conditions and rights of workers."
Across so many sustainability areas being prepared to take the long-term view is critical. Here too, the private-equity model has an inherent problem in that often a private-equity group may be looking at an exit strategy within four to six years, a point Rubenstein candidly concedes in his Wall Street Journal interview.
This is particularly pertinent with regard to ensuring ethical supply chains. McAllister points out that it is easier for companies to ensure the necessary conditions to meet relevant standards in supply chains in which companies "have a long-term stake, long-term relationships, a long-term commercial interest."
On the other hand, it should be borne in mind that some private-equity owners do have far longer involvement with the companies they buy. Interestingly, Warren Buffett's Berkshire Hathaway group has a record of long-term commitment.
Indeed, while statements in press announcements must be seen in their context, Warren Buffett's remarks perhaps underline that Berkshire Hathaway does not favour the 'slash and burn' approach. Buffett said: "Heinz has strong, sustainable growth potential based on high quality standards, continuous innovation, excellent management and great tasting products. Their global success is a testament to the power of investing behind strong brand equities and the strength of their management team and processes."
Nevertheless, in spite of the clearly encouraging noises that some private equity groups may be making around sustainability, there is also the question of transparency. Private equity groups are generally private in more ways than one. However, successful sustainability strategies are often marked out by a preparedness on the part of the company to partner with other organisations – such as other companies or NGOs – and to share information freely on a pre-competitive basis.
It is interesting to note that in looking to research this article, just-food approached KKR on two occasions, explaining the idea behind this article but neither calls were returned.
As to how the Heinz sustainability mission will develop under private ownership or whether the words of some private equity investors concerning sustainability will be matched by deeds, only time will tell.
What does appear to be the case, however, is that the expectations of investors and consumers seem to be having an impact on the private equity sector just as we have seen with public companies.
Like the many public companies with high-profile corporate responsibility strategies, private equity groups can only be truly judged by their actions. As McAllister puts it: "What has to be judged is what they do in practice, and it's the only fair way to judge them."
Perhaps to be determining whether the private equity sector has undergone some Damascene conversion on sustainability is looking at this the wrong way around. Rather, it is the growing importance being attached to sustainability and ethical business – across the entire investment community and consumer market – that is compelling even private equity groups to take it more seriously.