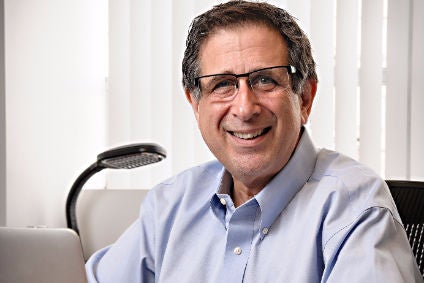 When Mondelez International swooped for free-from food maker Enjoy Life Foods last year, the snack food giant said it was gaining access to the "fast-growth" free-from food sector via a "market-leading brand". One year on and Mondelez's resources have opened up a number of growth avenues for Enjoy Life. Joel Warady, Enjoy Life's chief sales and marketing officer, speaks to just-food about how the business is looking to capitalise on its growing potential.
Enjoy Life Foods was already a leader in the US free-from sector when it was snapped up by Mondelez International for an undisclosed sum in February 2015. According to chief sales and marketing officer Joel Warady, the primary reason why Mondelez swooped for the business was Enjoy Life's relationship with its consumers.
Enjoy Life has nurtured a reputation as a trustworthy brand – and nowhere is trust more important than in the free-from category.
"Building trust doesn't happen over night," Warady observes. "The beauty of Enjoy Life is we have been doing this for 13 years and we have been free-from for 13 years. I think Mondelez recognised that. Why did they acquire us? If Mondelez wanted to recreate all the products that we are doing, they could do that easily. But it's not just the products, it is the trust behind the brand. Our consumers know that when they see that Enjoy Life oval it is a brand that they can trust. Part of that is we will never waver from our brand promise. Some people say: 'Why don't you create products that are free from the top six of the top eight [allergens]?' It is not who we are. All of our products are always going to be free from the top eight. They are always going to be non-GMO. Our consumers know that. That is how you build trust."
Warady concedes when an independent and trusted brand is acquired by a purveyor of "Big Food", there is a risk that trust will be undermined. When the acquisition by Mondelez went through, consumers were "initially" concerned the values that underpin Enjoy Life could be subverted, Warady reflects. However, one year on and Warady seems confident Enjoy Life has been able to retain its reputation – not least because it has maintained its independence as a stand-alone unit within the larger Mondelez group.
"One of the things people wanted to see, would the Enjoy Life employees who were there pre-acquisition still be here post-acquisition? Scott Mandell, [CEO and] the founder of the company, myself, we have been here since the beginning. They wanted to see if Mondelez was going to put their own people in but we are still here. We are doing our own innovation. It is our own sales team, we are not using Mondelez's sales team. It is the same company with greater resources. It is so important that the essence of the smaller brand and the culture does not change. To Mondelez's credit, they told us pre-acquisition we want to keep you as a stand-alone and they have kept their word. It has all worked perfectly."
Speaking to Warady at Enjoy Life's stand at the Natural Products Expo West trade show in California last month, the strong relationship the brand enjoys with consumers is evident from the personal pictures and endorsements taken from the company's social media feeds. Many consumers describe Enjoy Life's products as "life changing" – opening a door to consumption that was otherwise barred to those with food allergies.
This sense of purpose is evident in Enjoy Life's strategy. "We definitely want to sell more product. That is what any company wants. But we also believe we are on a mission. There are people around the world that suffer from food allergies and have anaphylactic reactions to certain allergens. It is our job, our responsibility, to get our product out there to as many people who need them."
Enjoy Life is bent on expanding its business in new markets and – from Warady's perspective – this was one of the key motivators when it decided to join Mondelez. "Global expansion was always the plan. When we were looking to work with a partner, one of the things we wanted was a partner that could take us globally," Warady explains.
Warady is at first reticent about the markets Enjoy Life intends to enter as it expands beyond the US. "We won't say where we are looking," he insists. "You will see us expand globally within the next 12 months. Very soon. We are already in talks with retailers globally."
However, he continues: "Obviously the EU makes a lot of sense. We look at markets where the free-from story is already known. So, there is no secret that UK free-from is a big market. Australia, New Zealand are big markets. It makes sense for us to look at markets where free-from is expanding. The UK is one of those markets."
As Enjoy Life enters new markets the company plans to "piggy back" on Mondelez's global reach. However, whether the company will use its parent's sales and distribution channels in international markets will be determined on a case-by-case basis, Warady says.
While Enjoy Life is targeting countries that already have an established free-from sector – and therefore established and competitive brands – he believes Enjoy Life will be able to rapidly scale up internationally. "What is great about the community that has to eat free-from, it's not just a local base, it is global. They talk to each other through social media. The Enjoy Life brand name is well-known within the community in other markets, so when we look at those markets, even though there are established brand names, we have a model that we have tried where we can build the brand pretty quickly," he notes.
Warady also believes Enjoy Life will be able to offer international consumers something different thanks to the breadth of its product portfolio. "To look at the EU as an example, in the United States the FDA has recognised eight allergens as the top allergens. In the EU it is 14. We are free of all 14. When we develop our products we always develop them knowing that we will expand globally so we are ready to go into the EU now with our full product line. All 46 SKUs are free of those 14 allergens. It does give us that competitive advantage," he suggests. "There is not a lot of innovation [in the EU free-from category]. We believe that we can bring tremendous innovation to that category."
Innovation is also central to Enjoy Life's growth plans for the US and this facet of the business has also been enhanced by the sale. "We are not using the Mondelez R&D team. We are still operating as a stand-alone and using our own R&D resources. But what they are able to bring to it is the capital to allow us to really innovate and accelerate that innovation," Warady explains. "We have a pipeline of new products that are going to take us through the next two-and-a-half years. Things that you haven't seen elsewhere. In the next 12 months we are going to be introducing 49 new products."
Enjoy Life's position as a snack food maker feeds into some key emerging consumer trends, Warady continues. However, he adds that the company is stretching the boundaries of products considered typical snack foods.
"The [NPD] will be snack products. Over the next two- to three-years the definition of snacking will continue to evolve. If you look at the American consumer today, over 50% of them are no longer eating three meals a day. They are grazing and snacking during the day. So snacks don't necessarily have to mean cookies and crisps or chips. The definition of snacking is going to be smaller portions, but they might be items today that are centre of the plate. Because they are smaller portions in grab-and-go they are going to become more snack items.
"If you look at products like the Epic [Provisions] bar [which was recently acquired by General Mills], they have taken is centre-of-the-plate chicken and beef and turned them into a snack bar. It has taken jerky to the next level. How do we do that in the free-from category and take things that would traditionally be centre plate, like quinoa, and turn that into a snack item? Those are the kinds of things we are looking at."
The company is also focused on adding functionality to free-from products. Innovations include products like Enjoy Life's Pro Burst Bites, which are high protein chocolate snacks.
It would appear that such innovations are the tip of the iceberg when it comes to products that offer additional health benefits. "People talk about better-for-you. That is a catchphrase. We want to make sure that our products can change people's lives," Warady says. "Part of why people are having autoimmune issues or rheumatoid arthritis is because of leaky gut, so how do we help solve the gut issues? Probiotics is the way to do it but we don't think people have to drink a probiotic drink to get there. If we can do it in a brownie and have 500m CFUs [colony-forming units] in a serving of a brownie that is our goal."
Enjoy Life is looking at another emerging trend around brain health. "Brain health is really important… You have to reduce or eradicate grains completely from your diet. So how do you do that and still be free-from? You can't use nuts, so you can't use an almond base. But cassava-based proteins or any other pulse proteins – that is some of the things we are looking at. We introduced lentil chips before anyone was talking about using lentils. We feel that is the real opportunity for us. How do we take things like lentils or cassava and bring them to market? One of the or ingredients we are looking at [are] sacha inchi seeds, which are a high-protein seed from the Amazon. Sacha inchi is a next growth area."
Alongside innovation, another lever Enjoy Life is using to grow domestically is distribution. "We are entering new channels. We are entering the convenience store, club [and] drug. We think foodservice is a huge opportunity for us. The definition of foodservice is slightly different when it comes to free-from. They are looking for products that are individually packed in grab-and-go so there is no cross-contamination, so there is a massive opportunity in foodservice for us."
The company is witnessing "tremendous" growth which, Warady says, has been underpinned by Mondelez's financial clout. "It is our own sales team but what has caused the growth, if you look 12 months ago, under my direction I had eight people reporting to me, I now have 39. We were able to grow the sales team, the marketing team dramatically.We have increased marketing spending fivefold … and that is because of the resources that we are able to get."
Mondelez's production expertise, meanwhile, is proving an advantage as Enjoy Life prepares to open what Warady says is the "largest allergen-friendly facility in the world". He continues: "We are building from the ground-up. We couldn't have done that without the Mondelez's resources. Their expertise on manufacturing is better than any other company in the world."
Increased scale as the group expands in the US and globally, as well as improved production efficiency, should have a knock-on effect on Enjoy Life's profit margins, which are below that of typical CPG companies.
"If you compare us to other products in the natural category we are on par [in terms of pricing]. If you compare us to standard products, we are probably 20% higher than the average. Our costs are significantly higher than other consumer packaged food companies. Our margins are a little bit thinner. Although again, what Mondelez brings to us is that ability to source better and bring some more automation to our manufacturing. That will help our margins."