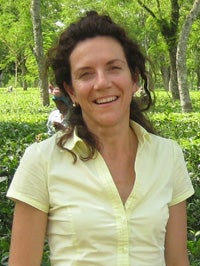 The news that Maltesers is to become a Fairtrade brand underlines the continued growth in the ethical market and how this increasing consumer appeal has not been lost on marketers. Speaking with Ben Cooper, Mercedes Tallo of the Rainforest Alliance discusses the importance of partnering with big brands and argues that the huge growth in ethical certification reflects tangible improvements in supply chains rather than a desire on the part of brands to look good.
This week's decision by Mars Inc to make Maltesers Fairtrade in the UK and Ireland shows once more how the ethical goods market is growing but also speaks to the way in which major brands are participating in that development.
This is the latest of what might be termed 'ethical relaunches' for major brands. Cadbury did the same thing with Dairy Milk, and Nestle with Kit-Kat.
Mars had already announced a commitment to Rainforest Alliance certification in 2009, with its Galaxy brand in the UK and Mars bar in Australia bearing the increasingly recognised Rainforest Alliance 'frog' seal. Also in 2009, Cadbury owner Kraft Foods committed to using Rainforest Alliance-certified cocoa across its Côte d'Or and Marabou ranges by the end of 2012.
These decisions to 'switch' to Rainforest Alliance or Fairtrade reflect a change in how ingredients are sourced, arguably the critical factor for the NGOs, but there is clearly a marketing rationale too as companies decide for which brands they will seek certification or choose which scheme to partner with which brand.
Mercedes Tallo, director of sustainable value chains in Rainforest Alliance's Sustainable Agriculture Division, says she is happy with companies viewing the seal in this way, "provided they are doing the right thing" in the supply chain. "It's what is behind the label that really counts, and what they are doing to be able to have that seal on their packs."
How well do you
really

know your competitors?

Access the most comprehensive Company Profiles on the market, powered by GlobalData. Save hours of research. Gain competitive edge.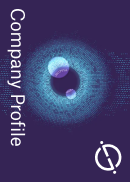 Company Profile – free sample
Thank you!
Your download email will arrive shortly
Not ready to buy yet? Download a free sample
We are confident about the unique quality of our Company Profiles. However, we want you to make the most beneficial decision for your business, so we offer a free sample that you can download by submitting the below form
By GlobalData
Mercedes Talló – Director of sustainable value chains at The Rainforest Alliance.
Furthermore, she says the way marketers may be viewing this does not mean Fairtrade and Rainforest Alliance are in competition with one another. "I don't think we can see ourselves as competitors. Our schemes come from very different origins, they focus on trade and we focus on land use, and they are both credible schemes and monitoring systems. I think the more certified products that there are the better."
If not in competition, the two marks do represent a neatly complementary pairing for a corporation seeking to project both environmental and social credentials across a brand portfolio. But Tallo stresses that it is what the marks stand for which is critical. The driver is not the marketing, she says, but the "overall commitment to sustainability".
As for whether shoppers may compare the relative merits of ethical marks and make choices accordingly, Tallo suggests there is some way to go before consumers are that attuned to ethical trade. "I wish we had consumers so well educated that they can make that choice".
Rainforest Alliance was born at an environmentalist workshop in New York in 1986. It launched its forestry certification programme in 1989 and awarded its first agricultural certifications to banana farms in Costa Rica and Hawaii in 1992/93. A notable breakthrough on the food side came in 1997 when banana producer Chiquita International committed to certifying all its Latin American farms. That year also saw the launch of the cocoa programme.
The last five years has seen a further surge in the use of the Rainforest Alliance seal. Even in recession, "we've seen tremendous growth", says Tallo.
Today, the organisation works with almost 3,000 companies, with around 700 using the seal in their marketing. Sales of Rainforest Alliance-certified products in the UK topped the GBP1bn mark in 2010, and represent around 30% of global certified sales, excluding timber products.
Reflecting its growing market profile, last week saw the first Rainforest Alliance Week. The awareness-raising programme, focused on social media and aimed primarily at the UK, US and Australia, "went very well," Tallo says.
"It was the first time we've done activity like this, and we put it together at very short notice and with just about no budget." The initiative was well supported by the brands, with companies using their own websites to publicise it, Tallo adds. There are plans to run a similar event next year with a longer lead time, and "more resources and support".
The way major brands include Rainforest Alliance in their marketing is not only critical for the future success of Rainforest Alliance Week. It has become a major boost for the organisation overall.
Exposure though multi-million pound brand advertising campaigns would simply not be available to an NGO which focuses its "modest funds" on "transforming the lives of people at origin and having very credible standards and certification scheme". Tallo continues: "As a not-for-profit NGO, even if we had that kind of money we would not invest it in advertising."
The fact that Unilever, Kraft, Mars and others want to reference Rainforest Alliance in their marketing underlines how well known the organisation has become – effectively Rainforest Alliance's own brand power.
Would its founders have envisaged quite such consumer recognition for its mark? It is hard to say. But, as Tallo points out, Rainforest Alliance was not set up to cajole or shame companies into changing but to foster change by constructive engagement. "Rather than create campaigns to boycott companies that were doing the wrong thing, we went about engaging companies to do the right thing."
As such, the constructive relationship that the seal represents was part of the ethos from the start, although Tallo concedes it is unlikely anyone would have predicted just how big the mark would become. "I don't think anyone could envision the scope of it," she says.
Tallo's role today – she has been with the organisation for three years – is directly concerned with that engagement, but she stresses that her work is conducted quite separately from the certification and monitoring functions.
Last October, the Rainforest Alliance introduced a small 'participation fee' to defray the administration costs of the certification system. Currently applied to coffee, tea and cocoa, it is being extended to other product categories. Tallo stresses this is not an opportunistic move to derive income from what has clearly become a marketing asset for companies. It is not companies "paying to use the seal", she says, but a charge on the cost of goods, levied in the supply chain itself, designed to provide secure and long-term funding for the certification system.
It is perhaps no surprise that Tallo is at pains to point these things out. If the Rainforest Alliance does have brand potency in its own right, it is founded and dependent upon its credibility as a transparent, impartial third party providing an external check on what companies are doing.
Sceptics argue that close engagement with corporations carries risks. Those who sup with the devil should use a long spoon and by dint of the large volumes it brings big business could end up monopolising such schemes. It is a rather cynical view.
Yes, companies increasingly recognise the marketing benefits of these schemes, and may use well use their participation artfully in their marketing. One could say that marketers would not be doing their job if they didn't. But above all, the fact that they are seeking certification for more brands – and make it as well known to their consumers as possible – has to be positive.
And, as Tallo continues to stress, the marketing activity reflects real change in supply chains. That is what Rainforest Alliance was set up to achieve and all that happens around the 'frog' supports that mission.