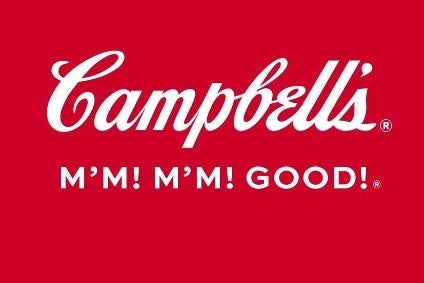 US food giant Campbell Soup Co. has revealed it has held talks with investor Third Point, which is trying instigate a major overhaul of the company's board at its forthcoming annual meeting.
Third Point, run by activist investor Daniel Loeb, has been critical of the manufacturer's performance and has reportedly been pushing for a sale of the business.
But in a letter sent to shareholders on Friday (9 November) Campbell's interim president and CEO Keith McLoughlin revealed the soup maker has held talks with Third Point, which has put forward alternative board members.
The letter said: "You should know that we have had proactive conversations with Third Point over the last few weeks – including yesterday and today – regarding our on-going director refreshment process and we have asked Third Point for their input.
"We proposed adding two individuals to our board after our annual meeting, including Kurt Schmidt and Sarah Hofstetter from the Third Point slate.
"From the beginning, we have told Third Point that our director selection criteria are simple: we can only consider adding individuals who are truly open to all strategic alternatives and who are free from employment conflicts that would impair that openness or limit the ability to maintain board confidentiality, which would exclude Third Point employees.
"Third Point rejected this proposal. Instead, they have decided to continue this wasteful and distracting proxy fight."
Third Point, meanwhile, has backed off from a bid to replace Campbell's entire 12-person board at the annual meeting on 29 November.
It has cut the size of its board slate to five nominees.
Third Point said in a letter sent to Campbell chairman Les Vinney on Friday it has heard from shareholders that they would like to see a settlement in which some of the investor's nominees join the current board.
The last few months have seen a fractious battle take place over the future direction of Campbell. Third Point joined its shareholder roster this summer and has been highly critical of the business' performance.
A review of Campbell's operations, carried out by its existing board this summer, failed to win over Third Point, which is reported to favour a sale of the business.
Third Point owns 6.98% of Campbell whereas descendants of the company's former owner, who have stated they are supportive of Campbell's plans, hold around 41% of its shares.