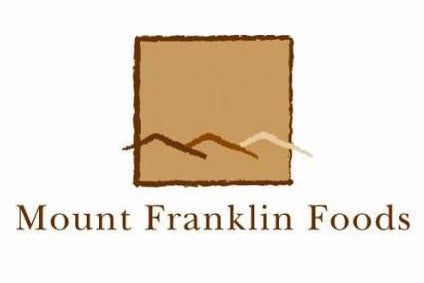 US-based confectioner Mount Franklin Foods has acquired its first plant in its domestic market, adding to the production facilities it has in Mexico.
Mount Franklin Foods has three candy factories in the Mexican town of Juárez, which is just over the border with the US. It also has a nut processing facility in the Texas city of El Paso, around 20 kilometres away.
The company's new US candy plant is further east, in the town of Sumter in South Carolina. Mount Franklin Foods said it plans to spend up to US$10m on upgrading equipment at the site. The plant was owned by the former Au'some Candy Company, which has gone out of business.
The investment will allow Mount Franklin Foods to add vitamin gummies, "other fortified products" and natural and organic fruit snacks to its portfolio.
The facility is expected to be up and running in the second quarter of next year. Mount Franklin Foods said the investment is expected to lead to the creation of at least 225 jobs.
At present, Mount Franklin Foods' confectionery products are sold through grocery, drug, mass merchant, foodservice and convenience channels under the Sunrise name and private labels. The company also manufactures products for "major players" in the US under contract manufacturing deals.
Mount Franklin Foods' nut processing plant in El Paso packages bulk nuts, seeds, snack mixes, trail mixes and dried fruit, which are sold to the foodservice sector under national brands and private label. The company also markets private label and branded nuts to the retail market from the site. The facility also makes organic dark chocolate snacks sold under the Sweet Valley Organics brand and nut brittle under the Softer Than Brittle brand.