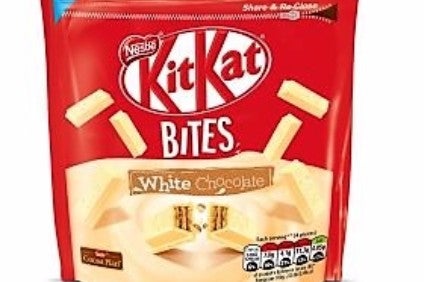 Nestlé has confirmed to just-food that jobs are to go at its site in York in northern England.
News of redundancies were first picked up by local newspapers in Yorkshire and the KitKat maker has confirmed those reports as correct. Nestlé's UK confectionery business is headquartered in York.
However, Nestlé has yet to announce the number of job losses, with consultation ongoing.
A spokesperson for the company told just-food "a very small number of roles in our confectionery [facility] in York are out for consultation".
In a statement, Nestlé said: "The confectionery industry is extremely competitive and as a business, Nestlé needs to continuously evolve to meet fast-changing consumer trends and demands. 
"In order to remain competitive and continue to invest in innovation, we have made the difficult decision to consult with employees about a small number of job reductions in our York-based marketing, supply chain and project manager teams. We are working hard to support those individuals whose roles will be affected."
Nestlé does not disclose its sales by country but, when the Swiss giant reported its sales for the first nine months of 2019 in October, it called out the UK market when reflecting on the performance of its confectionery unit.
Overall, Nestlé's confectionery sales were CHF5.36bn (US$5.4bn) in the nine months to the end of September, down from CHF5.54bn in the same period of 2018, but up 2.3% on an organic basis.
"The organic growth is driven by KitKat, [the] Europe, Middle East and north Africa [division] and south-east Asia," CFO François-Xavier Roger said. "KitKat, we continue to have attractive level of growth with high single-digit growth, which is based on innovation. What we did with new products – Senses, Ruby, Matcha – very good execution as well. EMENA has a good momentum with a very good contribution from Russia and the UK."