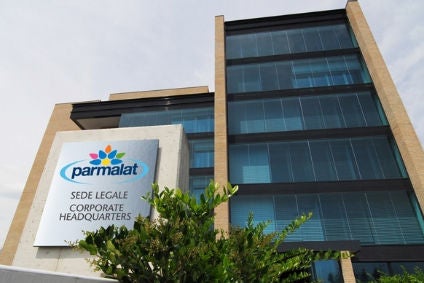 Italian dairy group Parmalat said its sales in the first nine months of this year fell due to low milk prices – a consequence of high European production – and the negative impact of foreign exchange.
Net revenue dropped to EUR4.63bn (US$5.04bn), down 2.4% from last year's level of EUR4.74bn.
"In the first nine months of 2016, the global economy was characterised by moderate growth and an uncertain trend," Parmalat said. "In addition, during the same period, there was the global surplus in the supply of raw milk, largely attributable to the elimination of milk quotas in the European Union, which kept milk prices relatively low."
Excluding currency exchange and the company's business in Venezuela – which has been hit by the political upheaval in the market – sales would have been EUR91.4m higher than last year, a 2.4% increase.
Operating income in the period felt the impact of lower revenue. EBIT slipped to EUR183.5m versus EUR194.2m last year. Lower taxes and financial expenses, however, meant the dip was less significant on the bottom line. Net earnings slipped to EUR107.5m compared to EUR108.1m.
Parmalat admitted its growth rate in the second half of this year has to date been "lower than expected". The company said this was "due mainly to a smaller increase in the cost of raw milk than originally anticipated". For 2016 as a whole, at constant exchange rates and excluding M&A and Venezuela, Parmalat forecast full-year sales growth of 2-3% and full ear EBITDA growth of "more than 10%".