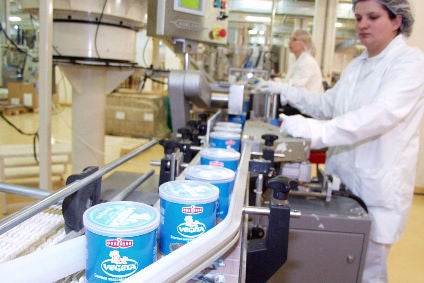 The Croatian government has deemed its stakes in eight domestic companies, including food group Podravka, as no longer strategic to the country.
However, Podravka told just-food today (16 May) Croatia has not included the food-to-pharma group on a list of companies in which it plans to sell its shares.
"The Croatian government has removed eight companies from the list of strategic companies, including Podravka. The government has stated their intention to sell three of those eight companies, but not Podravka. Podravka remains just an option for the future," a spokesperson for Podravka said.
Shares representing 25.4% of Podravka are owned by the Croatian government.
In 2015, Podravka saw its sales rise 7.8% to HRK3.78bn, with its food division, including the newly-acquired Slovenian pasta-to-confectionery group Žito, offsetting lower sales in pharmaceuticals.
Podravka's group net profit was HRK398m in 2015, up sharply from HRK92.5m a year earlier. The company pointed to the positive impact of the Zito acquisition, as well as realised tax income connected to incentives for the construction of the new pharma factories.
Two weeks ago, Podravka reported its results for the first quarter of 2016. Its sales grew by almost one-third thanks to its acquisition of Žito. Excluding the deal, sales increased 5.2%.
Podravka said its first-quarter net profit totalled HRK60.1m compared to HRK59.8m a year earlier. EBITDA rose to HRK126.9m, up 18.6% year-on-year.