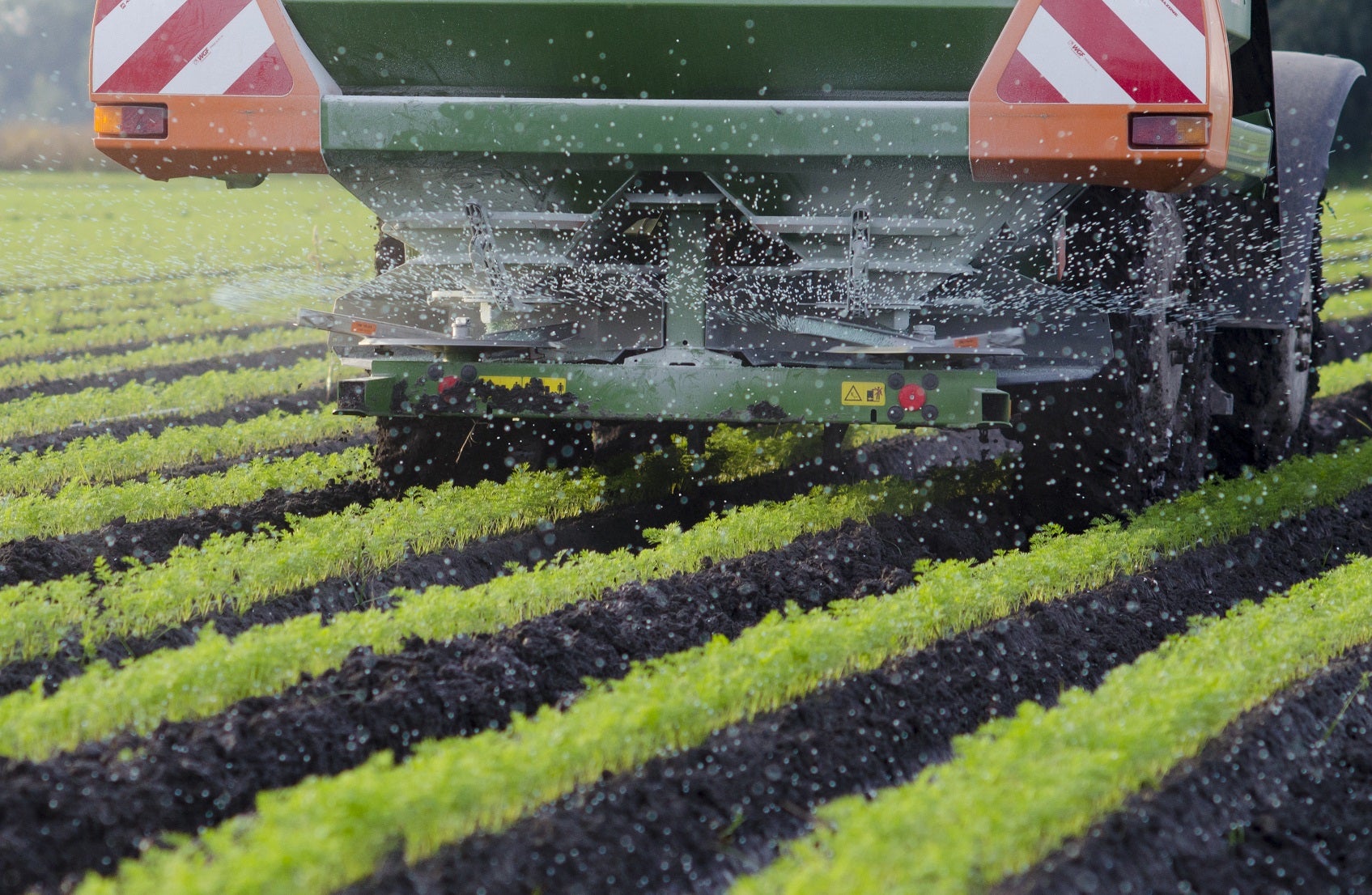 Russia has reportedly recommended the country's producers of fertilisers pause their exports.
The state news agency TASS today (4 March) reported Russia's Ministry of Industry and Trade has called for a temporary halt to shipments of fertilisers from the country.
The ministry has reportedly pointed to the moves by some international logistics companies to pause services to and from Russian ports.
According to TASS, the ministry has proposed a halt "until normal transportation is resumed and supplies are guaranteed".
Russia is a major producer and exporter of fertilisers. According to the agri analytics group Gro Intelligence, Russia is the world's largest exporter of nitrogen fertilisers.
In recent months, a global shortage of nitrogen fertiliser had already fuelled prices and there are concerns Russia's invasion of Ukraine could exacerbate the situation.
Earlier this week, Yara International, the Norway-based fertiliser maker, says the world needs to "reduce the dependency" on Russia when it comes to food supplies.
"In addition to being one of the largest producers of wheat, Russia has enormous resources in terms of nutrients," Svein Tore Holsether, the president and CEO of Yara International, said. "Plants need nitrogen, phosphate, and potash to grow. In total, 25% of European supply of these three nutrients comes from Russia. With the geopolitical conditions out of balance, the biggest sources of raw material to Europe's food production are being subject to limitations, and there are no short-term alternatives. One potential consequence is that only the most privileged part of the world population gets access to enough food."
Holsether adds: "It is therefore crucial that the international community come together and work to secure world food production and reduce dependency on Russia, even though the number of alternatives today is limited. This constitutes a difficult dilemma between continuing sourcing from Russia on a short-term basis or cutting off Russia from the international food chains. The last option may have considerable social consequences. These considerations are not to be taken by individual companies but need to be made by national and international authorities.
"The urgency now lies in helping Ukraine and the Ukrainian people. At the same time, we are pleading Norwegian and international governments to get together and protect the global food production and work together to decrease dependency on Russia."
In its report today, the TASS news agency quoted Russia's Ministry of Industry and Trade as saying: "Currently, a situation is emerging where, due to the sabotage of deliveries by a number of foreign logistics companies, farmers in Europe and other countries cannot receive the contracted volumes of fertilisers. This creates obvious risks of crop failure and, as a result, food shortages for Western countries – and eastern Europe, Latin America, south and south-east Asia. "After all, it is either extremely difficult or even impossible to replace Russian fertilisers today."
For more on Just Food's coverage on how the conflict if affecting the food industry, please visit our dedicated microsite.