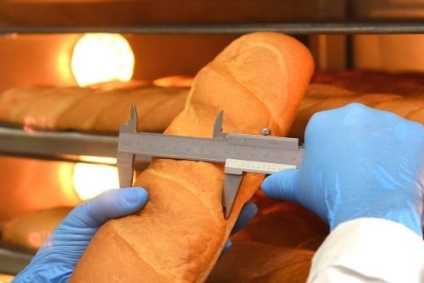 ARYZTA's two-largest investors came up trumps on Wednesday, with the nomination of candidates to the bakery giant's board, including their pick for chairman. But what next for the embattled business, which has endured months of uncertainty, to redefine its trajectory? Simon Harvey revisits the options.
A path has finally been cleared to decide the future make-up and direction of bakery business Aryzta after months of distractions and wrangling between management and its largest shareholders over the composition of a new board came to a close this week.
Cobas Asset Management and Veraison Capital, with a fifth of the bakery company's shares in hand, won the day on Wednesday (16 September) as a majority of shareholders in the Swiss-Irish group voted in favour to install all three of the investor's candidates to the board of directors, including ex-Aryzta executive Urs Jordi as chair.
As long ago as May, Cobas and Veraison joined forces to add more weight to their demands for not only a board shake-up but also a new strategy after three years of waning revenues and some pretty hefty losses on the bottom line. They now have enough firepower to press head with their agenda to simplify the business after Armin Bieri and Heiner Kamps, both bakery industry veterans, were also elected as independent directors.
"The aim is to rebuild shareholder value and to review all strategic alternatives in the best interest of all stakeholders," Cobas and Veraison said in a joint statement on Wednesday. "The shareholders sent a clear signal for a successful future development of Aryzta."
It's highly likely Cobas and Veraison will continue to play a role in shaping Aryzta's future trajectory but from behind the scenes in an advisory capacity. That's not just because they have a combined 20% vested interest in the business but also because their self-entitled "investor group" has worked tirelessly with the incumbent board for months to hammer home their demands for change, and they all share the same views.
How well do you really know your competitors?
Access the most comprehensive Company Profiles on the market, powered by GlobalData. Save hours of research. Gain competitive edge.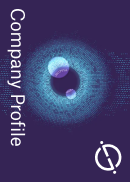 Company Profile – free sample
Thank you!
Your download email will arrive shortly
Not ready to buy yet? Download a free sample
We are confident about the unique quality of our Company Profiles. However, we want you to make the most beneficial decision for your business, so we offer a free sample that you can download by submitting the below form
By GlobalData
But what exactly could the "strategic alternatives" entail for Aryzta, which serves both the retail and foodservice channels, and private label?
Hands tied by huge debt
The crux of Aryzta's problems boil down to its huge debt – EUR1.5bn (US$1.7bn) in 2019 – which has led to criticism from investors that the company's hands are tied to creditors, limiting its ability to reinvest in the business, which is listed in both Switzerland and Ireland.
On the Swiss exchange, the share price has plummeted over the past three years. In January 2017, it was more then nine Swiss francs but, today it's less than one.
Debt issues were inherited by chief executive Kevin Toland when he took the job in September 2017 but, unfortunately for him, that was the year profits started to turn south with an EUR808m loss. While he has narrowed those losses – EUR17.9m last year – by disposing of around EUR380m in non-core assets and raising EUR800m from the capital market, revenues have continued to dwindle, largely due to underperformance in North America.
Toland has in the past talked about the legacy issues he took on. An unfocused strategy, a "disparate group of businesses" and a lack of shareholder engagement, two of which still exist today, suggesting many of the problems lay with the now defunct board – aside from Dan Flinter and Rolf Watter as the shareholder's request for them to step down didn't come to a vote on Wednesday.
So with contentious obstacles now largely removed, what next?
Options that have permeated through the investment community but with no real certainty or conviction, are a full-scale sale of Aryzta, a piecemeal disposal of assets, an exit from certain geographical markets or to exit a certain sales channel.
Selling parts of foodservice is a possible option given Toland has already disposed of the Delice de France and La Rousse Foods businesses, particularly given the struggles the sector is now experiencing with coronavirus and social distancing.
Aryzta's out-of-home businesses also include the La Carte d'Hubert range of poultry, meat, cold cuts, seafood, entrées, garnishes and cheeses, and Coup de Pates, a manufacturer of tarts, quiche, sandwiches, muffins and baguettes. Just by the very nature of Aryzta's predominance in bakery, one of those stands out as a candidate for disposal.
However, the manufacturer's foodservice business also, of course, includes key accounts with customers such as fast-food bell-weather McDonald's. Moreover, according to Aryzta's 2019 annual report, foodservice accounted for 57% of group revenues in the year to 31 July 2019. If the board chooses to sell parts of Aryzta's foodservice business, it will have to be very selective. Of the EUR3.38bn in group-wide revenues generated by Aryzta last year, QSR contributed EUR978m, while "other" foodservice revenues brought in EUR961m.
North America a drag
So what about markets?
Geographically, Europe and North America are Aryzta's two-largest markets, while the company also operates in South America, Asia, Australia and New Zealand, although the 'rest of the world' (RoW) region they fall within is relatively small in terms of their contribution to the group.
RoW generated EUR272m in revenues last year, compared to EUR1.71bn in Europe and EUR1.39bn in North America.
With RoW perhaps even too small to consider – albeit offering potential in markets where Aryzta is still growing – and with Europe being front-and-centre of the business, North America is a juicy proposition, and one your correspondent is calling out as the most likely candidate to head out the door ahead of sections of foodservice.
For obvious reasons, revenue in North America is the biggest part of the equation in terms of debt, which essentially could be wiped out, and at the same time is a large enough proposition to attract a potential buyer.
North America has also become a weight on profits, which have consistently declined from an adjusted EBITDA print in 2015 of EUR327m to just EUR98m last year. It's been a similar picture, too, for revenues.
It would be a logical step for Aryzta to take but a big stride, and no doubt would be a difficult decision for the board to make. It might be a much smaller company without North America on its books but, with it, a more agile business free from debt, opening the doors for reinvestment, especially in product innovation.
Nevertheless, the most talked-about option, and the subject of much market and media speculation, is whether Aryzta will take the more drastic course of selling the company entirely.
Aryzta has had interest in acquiring the business since the company hired investment bank Rothschild & Co. in April to assess strategic alternatives. While we don't know how advanced any talks are, or even if any such negotiations are still ongoing, Cobas and Veraison have previously indicated their reticence over a business disposal.
Speaking to a Swiss newspaper in August, new chairman Jordi said the time was not right to sell the company, although he acknowledged it might take years to turn the company around in its current state.
"Aryzta has lost market proximity. Moreover, the organisation is far too complex. The Group needs controlled simplification, geographically, structurally and in its business model," Jordi said. "I see a journey of up to five years until Aryzta looks really healthy."
Alternatively, what Jordi and his new board compatriots, along with Cobas and Veraison have called for, is the disposal of another EUR600m in assets. Where those divestitures would come from for that amount of money is open to question in light of the analysis offered here. But, with such knowledge of the company, they have no doubt already done their homework.
And the very fact Jordi mentioned the word 'geographically' in his statement, may suggest North America is about to drop off Aryzta's radar.
That argument is strengthened by acquisitive interest in Aryzta purportedly coming from bakery heavyweights in the US, Mexico and Japan – namely Flowers Foods, Hostess Brands, Grupo Bimbo and Yamazaki Baking – although the veracity of that speculation has never been confirmed.
Jordi was understandably too busy to comment for this article the day after his nomination, perhaps preoccupied with making decisions over Aryzta's future. But staying the course isn't going to solve any of the baker's problems, as he well knows, it would only prolong uncertainty for shareholders. Time will decide.