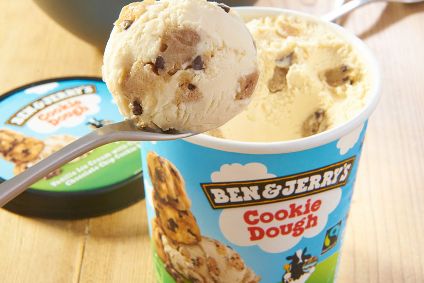 Ben & Jerry's this week attracted criticism in the UK for its comments on how Government should treat migrants from the Middle East and Africa crossing the English Channel to seek entry into the country – but, increasingly, brands need to be seen to take a stance on social issues, how ever incongruous it may look, writes Dean Best.
The Unilever-owned ice-cream business is no stranger to taking a public stand on social issues – indeed, it's come to be expected from the brand – and, this week in the UK, it divided mainstream- and social-media opinion over its position on migrants heading for the country across the English Channel.
But should FMCG businesses be taking a public point of view on such issues? Given the heat brand owners can attract, is it worth it? The answer has to be yes.
When Ben & Jerry's UK arm took to Twitter to aim fire at UK Home Secretary Priti Patel for her stance on migrants from the Middle East and Africa arriving via boats and dinghies from France, the brand attracted praise and opprobrium in roughly equal measure.
"Hey @PritiPatel we think the real crisis is our lack of humanity for people fleeing war, climate change and torture," the brand's UK account tweeted in a series of messages directed at the country's interior minister.
While Ben & Jerry's won praise from campaigners and those sympathetic to the plight of the migrants, the brand was hammered by sections of the populist press and those among the UK population encouraging the country's government to take a hard line on those trying to land at the south coast.
An ice-cream brand passing comment on humanitarian issues may seem incongruous but it's in keeping with the brand's positioning and previous track-record – and, crucially, Unilever's corporate mantra of doing business with "purpose" (even if, as some critics noted this week, the FMCG giant has been in the firing line for its own record in some areas).
It's also in keeping with how an increasing number of consumers expect brands to behave. "As a corporate communications practitioner having counselled dozens of established and start-up companies and brands, the era of comprehensive stakeholder engagement has dawned and won't be sunsetting any time soon," Michael Neuwirth, communications consultant and former head of Danone's North American public relations, tells just-food. "Exercising a brand voice on societal issues is a requirement for survival, particularly for start-up brands and among millennial consumers, and I expect will be even more so among future generations."
More consumers are taking into account a brand's stance on issues when purchasing products, even items as every day as ice cream.
Look, for example, at the criticism Nestle has attracted in the UK for its decision to end the Fairtrade certification of its KitKat brand in the country (incidentally, our contributing editor Ben Cooper, who condemned the Swiss giant for its move last month, today, in an interview on just-food, discussed the decision with the world's largest food maker).
What's the worse that can happen for Ben & Jerry's? Sure, some ice-cream lovers who disapprove of its views may decide to shop elsewhere but the outrage seen on places like Twitter only serves to boost the profile of the Cookie Dough maker as an activist brand – and, especially for younger consumers, that can be (and will continue to be) a lucrative position for the brand to be in.