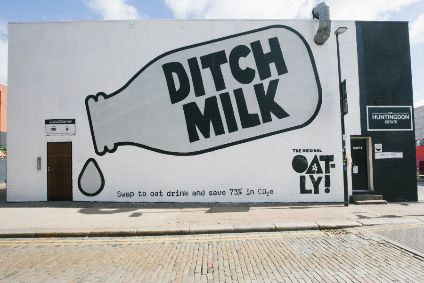 Dairy-alternative darling Oatly has faced criticism for accepting investment from Blackstone – but those who want a more sustainable food system should see the advantages, writes Dean Best.
As food brands built on ethical or sustainability credentials grow, their ambitions are likely to mean they need investment, or their success may attract suitors.
For the entrepreneur looking to take a business to the next level of sales and to continue its mission, the perfect investor or owner would be one with values that align exactly with their own and with business interests that don't cut across that purpose.
But life isn't perfect. Start-ups that enjoy success in appealing to more environmentally-conscious or socially-aware consumers may soon face a dilemma: take on new investment from a larger entity with interests that may be at odds – or, at the very least, sit awkwardly – with their mission, or stay independent and run the risk of not fulfilling their business, environmental and social goals.
It's a tale that has been told throughout the consumer-goods industry for the last couple of decades and more, from Unilever buying Ben & Jerry's (and, more recently, The Vegetarian Butcher), to Green & Black's sale to Cadbury, to Alpro joining the portfolio of dairy giant Danone and, in recent days, to rising milk-alternative brand Oatly taking investment from private-equity house Blackstone.
Oatly announced a new funding round, led by Blackstone, back in July. The Sweden-based dairy-free business, which has seen its oat beverage become one of the largest brands in the milk-alternative market, said it would use the capital to fund expansion in its current territories (which number around 20), as well as in new production plants in Europe, the US and Asia.
How well do you really know your competitors?
Access the most comprehensive Company Profiles on the market, powered by GlobalData. Save hours of research. Gain competitive edge.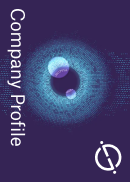 Company Profile – free sample
Thank you!
Your download email will arrive shortly
Not ready to buy yet? Download a free sample
We are confident about the unique quality of our Company Profiles. However, we want you to make the most beneficial decision for your business, so we offer a free sample that you can download by submitting the below form
By GlobalData
"We chose to partner with Blackstone Growth because of their tremendous resources and unique reach," Toni Petersson, Oatly's CEO, said at the time. Referring to all the investors in the round, which included Oprah Winfrey, actress Natalie Portman and Howard Schultz, the former CEO of Starbucks, Petersson added: "Our new partners' commitment to supporting us and furthering of our mission is a clear indication of where the world is heading, which is in a new, more sustainable direction."
In the last week, Blackstone's investment in Oatly has moved from the business pages to fill mainstream column inches, sparked, it appears, by criticism on social media.
Discovered that @oatly has partnered with Blackstone – an investment company who part own companies who are responsible for Amazon deforestation. I have done a full information post on Instagram and will from now on be moving my own purchases elsewhere

Thread key points: pic.twitter.com/8jn2bFKAg6

— Less Waste Laura ?? (@LessWasteLaura) August 29, 2020
Oatly has faced opprobrium for principally two reasons linked to Blackstone: one, that the private-equity firm has invested in a Brazilian firm with alleged links to Amazon deforestation; and, two, that the chairman of the buy-out house, Stephen Schwarzman, is a donor to President Trump.
Twitter and Instagram posts by @LessWasteLaura (climate activist Laura Young) sparked a social-media firestorm. Previous Oatly devotees – consumers who say they were attracted to its products due to the touted sustainability benefits of oats – said they would boycott the brand, insisting they could no longer support a business that accepted financial backing from an investor associated with the destruction of the rainforest (accusations Blackstone denies) and with a boss that supported the controversial US President.
Oatly's social-media operatives appear to have spent much of this week responding to the criticism and, yesterday, the company posted a lengthy statement on its website.
The company said its "investment choice" had made for "sensational headlines in a world where debates have become so dangerously black and white". However, it added: "Our thinking in working with Blackstone was quite the opposite of black and white; it was an intense thought process that was nuanced and in line with how we've often thought about change."
Oatly argues Blackstone's backing could convince the private-equity giant's peers to invest in other businesses centred on issues like environmental sustainability.
"Getting a company like Blackstone to invest in us is something we have been working on to create maximum change to benefit the planet. From a sustainability perspective, we are convinced that helping shift the focus of massive capital towards sustainable approaches is potentially the single most important thing we can do for the planet in the long-term," Oatly said.
The frustration and even anger some have felt at Oatly's decision is understandable. Sian Conway, a UK-based ethical marketing strategist and founder of the Ethical Hour consultancy, tweeted on Tuesday: "The @oatly issue just goes to show how broken our system is. Sustainable brands can't go mainstream and create widespread change without investment. Investment comes at a cost to the environment that means 'conscious consumers' can't shop their values even when they try."
Some former Oatly consumers will indeed boycott the brand due to the allegations over the Amazon or over the financial support for Trump – or both. And the views and opinions of those that are now lost to Oatly should be respected. There have been some eloquent explanations online from those, including Young, as to why they will no longer be buying the product.
But such strongly-held views are only held by a small cohort of consumers. It is very unlikely to make a real dent in Oatly's revenues. The growing sales enjoyed by plant-based companies are mostly driven by flexitarians, who, in the main, don't make the same kinds of demands of the brands they buy as Oatly's critics.
"The reality is that almost none of Oatly's current or future customers will hear about this, and even if they did, most would not care. That's not to say that there aren't things food companies do have to worry about in terms of the sustainability, animal welfare, and health aspects of their products. Absolutely, they do, because those concerns are actively shifting consumers' buying decisions. But who a food company receives investment funding from is not one of the things that customers seem to care about (with exceptions of course)," Nick Cooney, managing partner of Lever VC, a venture-capital fund investing in alternative protein, says.
And there is a bigger picture here. Like it or not, real change on issues such as climate change is only going to come with the backing of big business and capital. Ambitious, ethically-minded firms may, at times, accept backing from – or agree to be sold to – bigger businesses with a less than spotless record on areas like the environment.
It may be unpalatable to some and it is the consumer's right to take their spending elsewhere. But perhaps it is better to view these situations more pragmatically.
"Playing moral purity games is both hypocritical and more importantly counterproductive," Cooney, who invested in Beyond Meat and Impossible Foods, continues. "The environment will be better off because of Blackstone's investment in Oatly, which allows the company to grow and displace more conventional dairy sales and thereby reduce carbon emissions, land and water use, and so on."
That the food industry must reduce its impact on the environment is no longer a subject of debate. A critical way of doing so will be the creation and development of brands that have a chance of becoming household names. Oatly believes it has that opportunity and sees Blackstone as a partner to help it achieve that goal.
Could Oatly have accepted investment from alternative sources? There are a growing number of funds focused squarely on ethical investments but hardly any would be likely – yet – to have the firepower and connections of someone like Blackstone.
Oatly's backing from Blackstone has angered some and likely left more feeling a little uncomfortable but it is the kind of investment the plant-based movement – and, by extension, the broader food industry – needs.