As our understanding of the horse meat contamination scandal develops the number of food products drawn in is likely to expand, raising some fundamental questions about the security of our food supply.
Horse meat contamination is a story with legs. When it emerged last month that horse meat had been detected in various own label frozen beef burgers, including those supplied to Tesco, Aldi, Lidl, Iceland Foods and The Co-operative Group, the industry's response was swift.
The retailers involved moved quickly to reassure the public that the products they buy are accurately labelled and trustworthy. They apologised profusely, pulled product and delisted suppliers. Even retailers whose meat tested clean for horse DNA pulled products made by suppliers linked to the scandal as a "precautionary measure".
Behind the scenes, the industry at large scrambled to complete risk assessments and establish test procedures in order to determine whether their products could be given the all clear.
While this seems an appropriate – and prudent – course of action, it also highlights an uncomfortable truth: few European food manufacturers and retailers can say with absolute certainty that their products are free of horse meat.
The highly integrated nature of the supply chain means that if horse meat has entered the chain at one point, chances are other links will also be contaminated.
How well do you really know your competitors?
Access the most comprehensive Company Profiles on the market, powered by GlobalData. Save hours of research. Gain competitive edge.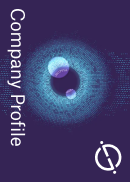 Company Profile – free sample
Thank you!
Your download email will arrive shortly
Not ready to buy yet? Download a free sample
We are confident about the unique quality of our Company Profiles. However, we want you to make the most beneficial decision for your business, so we offer a free sample that you can download by submitting the below form
By GlobalData
In light of this, the news that Findus UK has found horse meat in its "beef" lasagne should perhaps come as little surprise. In fact, this latest development could well be the tip of the iceburg.
Comigel, the French company that manufactured the beef lasagne on behalf of Findus, also produced private label beef ready meals for Tesco and Aldi. At the slightest suggestion that these products could be contaminated, the supermarkets removed the products from the shelves. Tests are still being carried out and it remains unclear whether they do in fact contain horse meat.
However, with an increasing number of food manufacturers in Ireland and now France identified as supplying horse meat contaminated product – and with the suggestion standing that the horse meat originated in Poland – it is clear that this is rapidly becoming a pan-European issue. And France is a large private label manufacturer, for retailers in the rest of Europe as well as the UK. With the scare already expanding to include branded products it seems unlikely that it will be contained by national boundaries.
The UK's Food Standards Agency has rightly recognised the extent of the threat. It is requiring all beef products to be checked for the presence of horse DNA.
"The FSA is now requiring a more robust response from the food industry in order to demonstrate that the food it sells and serves is what it says it is on the label. We are demanding that food businesses conduct authenticity tests on all beef products, such as beef burgers, meatballs and lasagne, and provide the results to the FSA. The tests will be for the presence of significant levels of horse meat," FSA chair Catherine Brown said this morning.
In reality, this step is little beyond what many food manufacturers and retailers are already doing. However, significantly the FSA is requiring the industry to report back in and detail the results of its tests by the end of next week. This is important because it establishes a level of accountability and transparency that will be necessary to reassure consumers. Indeed, the fact that Findus was aware of issues with its beef lasagne on Monday but the story didn't make its way into the public domain until yesterday – three days on – speaks volumes to the need for increased transparency and better communication.
And, while the industry has been quick to highlight that horse meat presents no threat to health, the links to other food scares are clear. The presence of horse where beef should be is hardly worlds away from China's-melamine-in-baby-formula scare a few years ago, when the consequences were much more tragic. We are used to thinking of the food chain in developed markets as being something in which we can place our trust. The horse meat issue tells us otherwise and uncovers some serious structural issues.
While there is no one "reason" why horse meat entered the chain, it is arguable that one of the primary drivers was the pressure to keep costs down. A producer will buy raw meat from the cheapest source, which will then be processed into cheap frozen beef burgers or ready meals, to be sold at entry price points.
Tesco's Everyday Value beefburgers cost at GBP1 a box; Asda and Iceland value burgers are likewise GBP1 and Aldi and Lidl sell burgers at GBP1.39 for a box of eight. If food is being sold so very cheaply, then it stands to reason that cuts are being made somewhere to keep production costs down.
To improve traceability will require investment. Tesco has already taken the initiative here – the group announced that it is introducing a "comprehensive system" of tests across its range of meat products.
"These checks will set a new standard," the retailer said at the end of last month. "It will be a significant investment for Tesco, borne by Tesco. We want to leave customers in no doubt that we will do whatever it takes to ensure the quality of their food and that the food they buy is exactly what the label says it is."
As the horse meat scandal widens, we could well see other firms stepping up scrutiny of the supply chain. How this investment will be funded remains to be seen. The industry-wide level of investment that would be required to establish a comprehensive system of testing would be enormous. However, in these tough economic times, there are many consumers that want, and indeed rely on, low priced food. Will the industry be able to absorb the cost, or will the end price be raised?
Costs aside, even if companies increase levels of testing, this approach remains flawed. It is simply impossible to test for every contamination eventuality. As the FSA itself has argued, a risk-based approach is the only practicable way to tackle the subject. But with this approach there is always a chance that something will slip through the net.
Perhaps the answer will lie in the development of new technologies that will enable a product's constituent ingredients to be traced all the way down the supply chain, and even fed into consumers mobile devises at point of purchase. Perhaps the answer will lie in the growing trend away from internationalisation and toward regionalisation. Perhaps we will see more and more companies developing integrated supply chains. Whatever the answer it is clear that there is no quick fix.
—–
What is your outlook for the industry in 2013?
Join hundreds of food industry executives in giving your views on the prospects for the sector in just-food.com's annual confidence survey – and have the chance to win one of five free annual subscriptions to just-food.com worth £175.
Click here to answer questions on M&A, consumer confidence, innovation and sustainability.
All answers will remain confidential. Results will be published in a just-food webinar on 28 February.