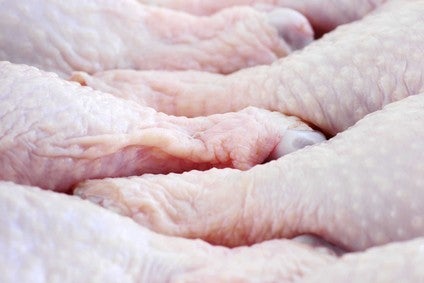 All signs are pointing to a growing public awareness of – and concern about – the use of human antibiotics in animals that will subsequently enter the food chain.
Meat manufacturers have used antibiotics to rear animals for decades. While much of the rhetoric from the meat industry focuses on "animal health and well-being", this method of animal husbandry is probably more related to the bottom line in a sector where profits are measured in dollars per pound of meat. Small doses of antibiotics administered daily prompt some animals to gain as much as 3% of the weight that they otherwise would.
The practice is embedded in the way many meat processors work. To illustrate just how widespread the use of antibiotics is in meat production, it is worth noting the agricultural sector accounts for around 70% of the total antibiotics used in the US.
However, these practices are increasingly falling out of vogue with consumers who, thanks largely to the dissemination of information through digital sources and social networking, are becoming ever more switched on to what goes into their food.
The desire to eat meat that has not been treated with large doses of antibiotics feeds into some of the mega trends shaping demand in the food sector today: namely, a desire for clean labels and natural products that are perceived as healthier than conventional alternatives or an ingredients list as long as your arm.
And its not just Joe Public that is concerned about antibiotics in meat production. There is a growing body of evidence that, if antibiotics needed to treat human diseases enter the food chain, it adds to the development of antibiotic resistant bacteria.
As the US's Union for Concerned Scientists surmises: "Overuse of antibiotics in animal agriculture has led to antibiotic-resistant strains of bacteria that make treating illness more difficult."
The implications for public health are obvious. The scientific community and, increasingly, global regulators are rightly worried.
As a result, the sub-therapeutic use of antibiotics in meat animals has been banned in a number of EU countries and Canada. In a recent report, the World Health Organization suggested curbing the use of antibiotics in meat production. The WHO called for measures to "reduce the overuse and misuse of antimicrobials in food animals for the protection of human health".
The announcement last month from McDonald's that, within the next two years, it will only source "chicken raised without antibiotics that are important to human medicine" is indicative of this groundswell of support for a change in practise.
McDonald's represents a massive customer for food manufacturers but – perhaps more significantly – the move from such a mainstream brand is a clear indication of the direction of travel globally. Regulators, customers and ultimately consumers want antibiotic-free meat.
Poultry manufacturers have made some notable strides to try and move ahead of the curve and reduce their dependency on antibiotics.
Earlier this week, Tyson, the US group, said it will stop using human antibiotics in its broiler flock by 2017. The company said it has cut the use of antibiotics in its broiler production by more than 80% since 2011.
In the UK, 2 Sisters Food Group made a similar pledge to reduce human antibiotics in poultry production. Ranjit Singh, CEO of 2 Sisters Food Group, said: "We are committed to ensure that we use all medicines, including antibiotics, in a responsible manner across the farms that supply us, and lead the industry in delivering a strategy which protects both animal and human interests, now and in the future."
Both groups also made commitments regarding investment in research and development in the field.
Meanwhile, last week Pilgrim's Pride – owned by Brazilian meat giant JBS – said that it would cut all antibiotics from 25% of its chicken production by 2019. Around 5% of the company's production is antibiotic-free.
Speaking during a conference call with analysts earlier this week, Pilgrim's Pride CEO Bill Lovette insisted the company is positioning itself to meet growing demand for antibiotic-free production in the US. "We are already the largest ABF [antibiotic-free] producer for some key customers in the US and are aggressively migrating our production to have at least 25% of our chicken ABF certified by the end of 2018. We are currently only using antibiotic strictly for therapeutic purposes and working hard to eliminate antibiotics use in human medicine from our hatcheries over the next 18 months. We are doing more than our fair share as we believe in treating our chickens right, while meeting consumer demand and exceeding industry standards," he insisted.
The move away from antibiotic usage will not happen overnight. But a massive increase in alertness to the subject and ever more high-profile moves from iconic brands such as McDonald's mean that it cannot be ignored. Processors that invest now to reduce the use of antibiotics in food production will be reap the rewards in the long run.