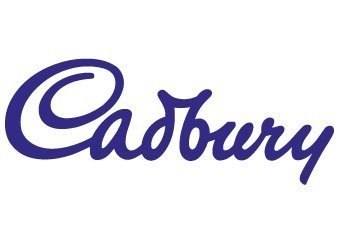 A string of headlines out of Malaysia this weekend would suggest that Mondelez International is in some hot water in the market.
The firm's local subsidiary, Cadbury Malaysia, has been forced to recall two products – Cadbury Dairy Milk Hazelnut and Cadbury Dairy Milk Roast Almond – after Ministry of Health testing reportedly detected the presence of pig DNA in the chocolates on Saturday (17 May).
For any multinational, much of the value of a brand lies in the trust consumers place in it.
As branded packaged food sales grow in emerging markets they are stealing share from traditional unpackaged foods. The appeal of what we would recognise as branded packaged food lies in certain things it promises the consumer: safety, consistency, quality and reliability.
In a market where over 60% of the population is Muslim, packaged foods that are certified as Halal – as all Cadbury branded confectionery is in Malaysia – provide consumers with the added assurance that they have been produced to standards consistent with Islamic law. Consumption of pork in Islam is strictly prohibited.
The horsemeat scandal in Europe clearly illustrated the importance of getting the supply chain right. Consumers were outraged when it transpired that unlabelled horsemeat had made its way into various products, from frozen beef burgers to ready meals. Given the added religious significance, the detection of unlabelled ingredients in the form of pig DNA is made even more emotive for Malaysian consumers.
Cadbury owner Mondelez would seem to be taking swift action to get to grips with this fresh scandal. The company has said it is cooperating with Jakim – the Department of Islamic Development Malaysia – and other relevant authorities to ensure the authenticity of its products following the DNA detection.
Jakim has already suspended halal-certification of the porcine-tainted Cadbury chocolate products.
However, Malaysian Muslim groups appear unappeased. According to local reports, more than 20 faith-based organisations called for a nationwide boycott of Cadbury products.
In a news conference, the groups – including the Muslim Consumers Association of Malaysia (PPIM), Perkasa, Pertubuhan Kebajikan Darul Islah Malaysia (Perkid), Ikatan Muslimin Malaysia (Isma) and the Halal Muslim Entrepreneurs' Association (Puhm) – claimed that Cadbury had "crossed the line" by selling its porcine-tainted chocolates.
The groups said Mondelez has "betrayed" Muslims by putting haram ingredients in products that would "weaken" people of the Islamic faith.
Facing such strong allegations – and widespread outrage amongst much of the Muslim population in Malaysia – Mondelez will certainly take a knock to the reputation of the Cadbury brand. Finding out how the contamination occurred and tightening its supply chain security will be key for the group as it works to rebuild trust.