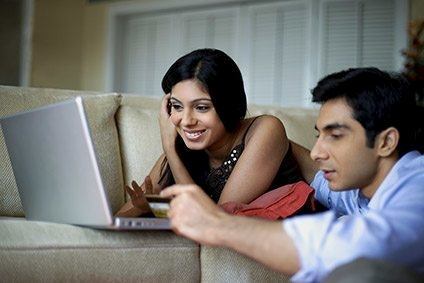 Consumer goods conglomerate Hindustan Unilever is changing the operating model of its business-to-consumer direct sales arm in India, Hindustan Unilever Network, prompting speculation it is paving the way for an e-commerce debut in the country.
Hindustan Unilever Network now offers consumers an online ordering and fulfilment model, a spokesperson for the business told just-food today (9 February). "[The] Hindustan Unilever Network business model has transitioned from a physical servicing model to an online ordering and fulfilment model."
The spokesperson said that Hindustan Unilever does not currently sell food products via online channels in India. The representative would not be drawn on the company's plans for online food sales in the country. However, while the Hindustan Unilever Network is focused on personal care items, the back-end logistics and infrastructure development could potentially pave the way for the group to launch direct-selling of grocery items at some point in the future. A number of the brands Hindustan Unilever offers are, after all, well-suited to online sales due to their ambient nature.
Direct e-commerce food sales are not something we are likely to see in the near term from Hindustan Unilever. However, the move highlights just how important it is for packaged food multinationals to begin preparations now. The significance of online channels – particularly in emerging markets – is only going to rise.
A number of structural factors are supporting the development of online sales in emerging economies. In markets where physical retail is in the early stages of development and less urbanised areas are undeserved, online sales channels offer a way to reach consumers outside the big metropolises. The proliferation of internet usage and smart phones offer manufacturers unique access to a consumption base that has previously remained inaccessible.
However, there are two major challenges: infrastructure and understanding the different e-commerce models developing and how they vary by market.
As with physical retail, the less developed nature of infrastructure such as delivery services and road links represents a significant hurdle in countries such as India. Forty-three per cent of roads in India are unsurfaced and not suitable for vehicles. In addition, multiple check posts, toll tax and duty collection points slow down traffic, causing further delivery issues.
This adds a layer of cost to a model that already struggles to turn a profit. How can consumer goods firms make delivery a cost-effective option to support sales of small-ticket items? There are no easy solutions but, with the growing migration of consumers online, answers must be found.
Without the strong bricks-and-mortar retailers leading the way in many countries – as has been seen in western e-commerce markets such as the UK – a plethora of divergent e-commerce models have developed in emerging economies.
In China, a leading global e-commerce market where online food retailing has exploded, there are a number of different online platforms that require the development of a series of distinct strategies. Significantly, the online marketplace is a key channel – and one that provides FMCG companies with direct B2C sales.
As a spokesperson for Nestle China tells just-food: "Due to fast development on e-commerce and consumer's changing behaviour, online sales is an important growth driver for Nestle in the market. E-commerce is an important model for Nestle to better serve our consumers and have more close engagement with them online. We have established a flagship shop at Tmall. Some tailor-made products are launched only on e-commerce channel."
Packaged food makers must develop both front- and back-end multichannel strategies if they are to capitalise on growth of the channel in key emerging markets. On the one hand, food makers need to invest in developing the logistical capabilities to deliver what consumers want, where they want it – and to achieve this in a cost-effective, profitable manner. On the other, they need to understand the different sales channels across various markets and how these inform consumer interactions.
In our most recent management briefing, just-food takes you on a tour of the BRIC e-commerce markets. Click here to view more.