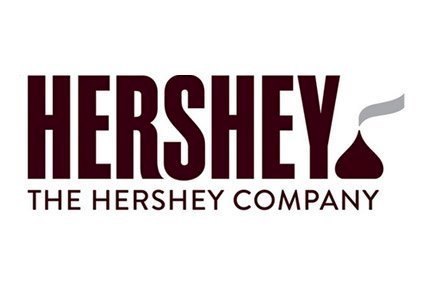 If there's one thing the industry is sure of, it's that consumer demand for cleaner, simpler food is on the rise in the US. This was underlined by the repeated mention of the topic through the course of the Consumer Analyst Group of New York event last week, Hannah Abdulla notes.
A growing body of evidence backs the suggestion that US consumers are no longer interested in polluting their bodies with chemicals and preservatives they know little about. In a 2013 Euromonitor International survey, Euromonitor's Global Consumer Trends, 1,800 US consumers were asked which factors or ingredients they look for on food labels. Forty percent of the respondents look for labels identifying the product as "all natural" and 36% said they looked for labels that contain limited or no artificial ingredients. So, it's no surprise the industry heavyweights are exploring the "simpler" foods trend and looking at ways to cater to such demand.
Be it elimination of artificial colours and preservatives, or developing gluten-free options, right down to reducing the number of ingredients in products, better-for-you was one of the overriding themes at this year's CAGNY.
Confectioner Hershey is the latest to commit to "demonstrating its dedication to goodness" by beginning a transition to simple and easy-to-understand ingredients. The firm is focusing on three key areas: increasing the use of simple ingredients – "ingredients you recognise, know and trust"; making a commitment to being more transparent when it comes to what is inside the products; and promising to use sustainably-sourced ingredients.
"As consumers, our relationship with food is changing. We spend more time talking and sharing with others about what we eat and why we like certain foods, than we spend actually eating," said John Bilbrey, president and CEO Hershey. "We all want and deserve to know what's in our food."
It was the second such move from a confectioner in days. Earlier in the week Nestle had announced a similar move, promising to pull artificial flavours and colours from chocolate products sold in the US on the back of growing demand for "clean" labels and natural foods. Nestle cited data from Nielsen, which suggested more than 60% of Americans surveyed said the absence of artificial colouring or flavouring was a factor in their purchase decisions. As a result Nestle USA is switching the use of colours Red 40 and Yellow 5 in the centre of its Butterfinger bars with annato – a natural alternative.
It is an interesting approach, especially from confectioners; traditionally, confectionery doesn't really have the 'health and wellness' ring to it. Could it work?
It's the "right thing" to do, Virginia Lee, analyst at Euromonitor US, tells just-food.
"Reducing the number of ingredients, removing artificial colours and preservatives is the right thing. Clean label is a trend that has been progressing for a number of years but its come to the forefront recently. I think the drivers are bloggers, social media and millennials."
Millennial is a word that's been getting regular airtime recently. Lee says the group – highly educated, with increasing access to information more quickly thanks to the growth of social media – is pushing the trend toward wellness foods.
"They're looking for more authenticity in foods. Simpler ingredients tie into that".
But it's not just the chocolate and sweet giants that are making commitments to boost their activity in the better-for-you category. Last week, Kellogg announced the launch of a "simpler" breakfast product with its new Origins product – one with an "ingredient list that's short and will be made with things you can see and pronounce," said chief growth officer Paul Norman, adding that the cereal giant is looking at more ways to create more "simple" and "real" food.
General Mills – which recently acquired natural and organic food firm Annie's – has for some time boasted a respectable natural foods offering. It has enhanced efforts in the category in recent years. For example, last year saw the launch of Cheerios protein, to cater to growing demand in the protein arena. This year has seen the launch of Cheerios gluten-free, and the just-announced sugar reduction in its Yoplait original yoghurt.
COO Jeff Harmening said at the group's CAGNY presentation healthier lines – specifically more "natural and organic" products and the launch of snacking products on the back of increasing demand for convenient options – would continue to be a big focus for the group. Presently a US$600m business, by 2020, General Mills is looking at growing its organic and natural arm to US$1bn.
But what is the best way to go about establishing your position as a better-for-you food firm? Is it acquisitions or via gradual renovation of existing lines?
Lee believes it's a bit of both.
"Acquisitions provide a quicker route to success," she notes. However, she adds the end goal for the food manufacturer should not be trying to get new customers through re-shaping their portfolio to include better-for-you foods. It should be reformulating to keep hold of an existing consumer base that is becoming more aware of the growing better-for-you options around them.
"US consumers today are hyper-aware of food and the negative effects certain foods can have on their health," says Lee.
Demand for cleaner ingredient panels is only likely to grow in the near term.
For just-food's full coverage of CAGNY 2015, click here.