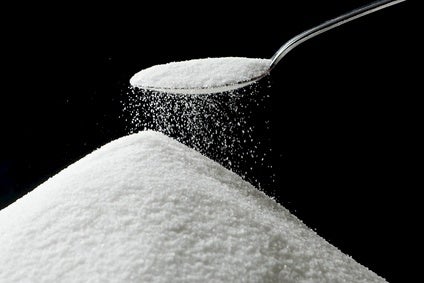 Last week, medical professionals, industry representatives, policy advisors and others gathered in London to discuss the health impacts of sugar consumption and what government and food companies can do to mitigate them. Ben Cooper was there.
For anyone who has not been engaged in the debate over the health impacts of sugar consumption, last week's Sugar Reduction Summit would have been a very good opportunity to catch up.
With a wide range of speakers, the event explored the clinical science of sugar consumption and the epidemiology of the health problems associated with its consumption.
Advocates from industry and campaigners respectively set out what food companies are doing and "should be doing" in response. Policy options were also widely debated with Dr Alison Tedstone, director of diet and obesity at Public Health England, which advises government on preventive health measures, also speaking, as well as representatives of the government's Public Health Responsibility Deal (PHRD).
The tenor of comments from Professor Graham MacGregor, chairman of Action on Sugar, reflected the lack of common ground between industry and NGOs.
Professor MacGregor is an entertaining speaker and a zealot. While at times he has been prepared to give industry credit for progress – notably on salt reduction – he is also an accomplished industry basher, though he goes about this in a rather engaging and charming way, which raises a smile even from those being publicly flagellated.
His overall perspective on the sugar issue is arguably summed up in one remark addressed to the food industry representatives present: "You are responsible," he told them.
MacGregor's trenchant views contrasted with the contributions from the British Retail Consortium and the Food and Drink Federation, which stressed industry achievement and readiness to engage.
However, while policy options such as sugar taxes and curbs on advertising to children were discussed, there was a significant focus on gradual product reformulation. And this is also where there is at least some common ground.
The two sides argue, as they did last week, about who should take credit for the reductions in salt levels. They argued about whether the PHRD should include a specific reduction pledge on sugar. They argued whether the PHRD would be able to achieve progress or, as MacGregor put it, is "a dead duck in the water".
Nevertheless, gradual sugar reduction through product reformulation is a course of action advocated by campaigners that industry is happy to discuss and, with some caveats, is acting on. Food companies stress the technological challenges involved, competitive issues and the importance of keeping consumers happy, and are unlikely to offer, let alone achieve, the pace of progress campaigners are seeking. But product reformulation does at least give both sides a shared area of discussion.
With regard to other policies, the emphasis placed on online marketing to children and in particular 'advergaming' – notably from Shadow Minister for Public Health Luciana Berger – suggests this will be a more immediate focus for campaigners and policymakers, and that action in this regard may gain political traction as the sugar debate continues.
Professor Terence Stephenson, chairman of the Academy of Medical Royal Colleges, suggested the gravity of the obesity problem – and the likely escalation during coming years – would eventually necessitate a "fiscal" approach from policymakers.
While there is currently little political appetite for a sugar tax, Professor Stephenson was looking considerably further ahead. He was also articulating a view expressed a number of times during the day, namely that public health education on diet was proving ineffective or, at the very least, was not producing the scale of behaviour change, particularly among at-risk groups, that is urgently required.
"This conversation is moving towards a recognition that exhorting people to behave better, eat less, is clearly not working. The market is not working," Stephenson said. " There's a reason why countries have taxed alcohol and tobacco, there's a reason why they have drink-drive laws. They don't just exhort people to 'please drive more slowly', 'please don't drink and drive'. When people harm themselves, ultimately society will have to intervene. I think give it ten years we'll see a fiscal approach to this. It's not going to be resolved by telling people 'have less sugar', 'eat less', it's going to require an economic solution."
Historical analogies with alcohol and tobacco are commonplace in preventive health debates over junk food, and no contributor made as strong association between sugar and tobacco as Robert Lustig, Professor of Paediatrics at the University of California, San Francisco.
Professor Lustig is perhaps the best known of a group of medical researchers who claim that sugar itself, and not its impact on overall calorie intake, is directly responsible for a range of adverse health impacts, such as Type 2 diabetes. "A calorie is not a calorie," Lustig said more than once.
The respect with which Lustig is viewed by his peers was reflected in the near VIP status he was afforded at the conference, given time to address the audience from the floor prior to his own presentation. He was later allowed a further opportunity to make a final contribution to proceedings in the midst of another discussion. The reason for this is worthy of note. He had to leave early as he was scheduled to address the All Parliamentary Group for a Fit and Healthy Childhood at the Houses of Parliament.
Already something of a celebrity, we are likely to hear much more from him as this debate intensifies. One has the impression that the undeniably impressive Professor Lustig would have it no other way.
Arguably one of the most worrying matters to be raised at the conference was actually discussed comparatively little. A number of speakers alluded to the end of EU sugar quotas and the impact this will have on prices.
In April, Associated British Foods said it was already being hit by declining sugar prices and an "intensification" of competition ahead of the abolition of European quotas in 2017. According to the European Commission, sugar production is forecast to increase to 17.1m tons by 2023 from 15.6m tons in 2014, with prices falling to EUR405 per ton from EUR584 per ton today.
While direct causality between sugar and diet-related health problems may be disputed, the causal link between the advent of cheap, imported sugar and its increased consumption is undeniable.
Added sugar only became a constituent in the diet when it became readily available and cheap through expanding international trade. It is a point often made by those seeking specific interventions on sugar that while we have become used to the presence of large quantities of added sugar in our diet during the past two hundred years or so, in evolutionary terms it is an extremely recent addition.
For the many at the conference who understand that history, sugar becoming even cheaper will be a chilling prospect. Those from industry, government or medical organisations hoping for a widespread voluntary move towards reformulation and lowering sugar levels by food companies may already be fearing a sobering reality check.
While no-one was saying that cheaper sugar could derail concerted progress on sugar reduction through reformulation, some must have been thinking it. Given how sugar became a ubiquitous constituent in those formulations, and the pressure on companies to keep food cheap and remain profitable, to imagine that falling prices will not have some bearing on sugar consumption would be verging on counter-intuitive.