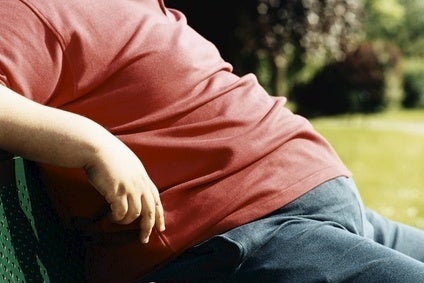 In spite of seemingly improving economic conditions in the UK, concern over food poverty continues to rise.
In an interview with the BBC last week, John Middleton, vice president of the Faculty of Public Health (FPH), said that, as a result of increasing food poverty, "malnutrition, rickets and other manifestations of extreme poor diet are becoming apparent".
His comments echoed concerns 173 health experts from the FPH raised in an open letter to the Prime Minister in May, published in The Lancet. The FPH highlighted the erosion in living standards in the UK, reporting food prices had risen by 12% in real terms since 2007 while average incomes had declined by 7.6%. Similar patterns and rising food poverty can be seen in other EU countries and in the US.
The increasing prevalence and reliance upon food banks in the US and the UK also provides stark and alarming evidence of the escalation in food poverty.
It may seem cruelly ironic that, while the UK faces what is frequently dubbed an "obesity epidemic", hospital admissions for malnutrition have risen by 19% over the past year. Ironic perhaps, but not surprising. The same low-income groups are at risk of both malnutrition and obesity. Food poverty leads to poor diet, whether that is not having enough to eat or eating too much of the wrong kinds of food. This "hunger-obesity paradox" has also been observed in the US.
There are many policy options available to improve diets, ranging from better food labelling, controls on food marketing and sponsorship, and nutrition education to fiscal measures to make healthy food cheaper or to tax unhealthy products. All have attracted considerable media attention and public debate in recent years as the problems have escalated. However, one comparatively simple measure, which would have a positive impact on a range of troubling health and sustainability issues, has been less discussed, and that is to radically improve food education and cooking skills.
Indeed, it could be argued that the efficacy of many other policy interventions related to food poverty, dietary health and food waste would be greatly enhanced through better cooking education. Or, looked at another way, today's lack of basic skills which were once taken for granted greatly undermines policymakers' ability to address these problems.
The FPH letter in May touches on the problem tangentially, saying food inflation had led to families buying more "cheap, sweet, fatty, salty, or processed foods that need little cooking". The letter also says there is a tendency in the public debate about food poverty to "blame the poor without understanding the pressures poorer families are under". The skills may be lacking but these consumers may also be extremely time-poor. The further irony here, however, is that buying healthier foods need not be more costly and preparing healthy meals need not be more time consuming – if the knowledge and skills are there.
The challenge for policymakers was eloquently articulated in a paper in the Journal of the American Medical Association (JAMA) in 2010 by Professor Alice Lichtenstein and Dr David Ludwig.
The obesity-hunger paradox, they wrote, "arises not only from lack of nutritious, affordable alternatives to fast food, but also from lack of knowledge about how to prepare nutritious food at home with inexpensive basic ingredients".
The fact home economics may in a bygone era have been taught primarily to girls and reinforced gender stereotyping is now an irrelevance. The JAMA paper rightly asserts the concept was and remains sound. "The underlying concept was that future homemakers should be educated in the care and feeding of their families. This idea now seems quaint, but in the midst of a paediatric obesity epidemic and concerns about the poor diet quality of adolescents in the United States, instruction in basic food preparation and meal planning skills needs to be part of any long-term solution."
Speaking to just-food, Professor Lichtenstein said the need for teaching cooking skills in school remains and "all students would benefit from gaining basic skills in acquiring and preparing food within our current environment". She said the 2010 paper had received support from "a wide variety of sources" and praised the American Association of Family & Consumer Sciences (AAFCS) – FCS is the contemporary term for home economics – for the "impressive" curriculum it had set on the subject.
The AAFCS reported recently more than 20% (3m) of all US secondary students had taken a family and consumer sciences course during one academic year. The JAMA paper also endorsed Michelle Obama's Let's Move campaign – then in its relatively early days – as a "welcome and historic step" in improving the quality of food in the US diet.
The Let's Move campaign has also been involved in improving nutrition education at school level, with initiatives such as the Healthy Lunchtime Challenge, a competition to promote healthy eating among children. The competition invited children to submit healthy recipes with the 54 winners attending a "Kids' State Dinner" at the White House last month, hosted by Mrs Obama where the winning recipes were served.
In the UK, there are also positive signs. Changes to the National Curriculum to come into effect from 1 September mean teaching cooking and nutrition will be a statutory requirement up to children at Key Stage 3 (14 years of age).
The Department for Education states pupils should be taught "how to cook and apply the principles of nutrition and healthy eating". In addition to its creative aspects, learning how to cook "is a crucial life skill that enables pupils to feed themselves and others affordably and well, now and in later life", the Department of Education adds.
There were already some compulsory requirements related to food and nutrition for Key Stages 1 and 2, but the amount of time children spend learning to cook in secondary schools had decreased as a result of home economics being replaced by food technology on the curriculum.
From 1 September, the National Curriculum sets out that, at Key Stage 3, pupils should be taught to understand and apply the principles of nutrition and health; cook a repertoire of predominantly savoury dishes so that they are able to feed themselves and others a healthy and varied diet; become competent in a range of cooking techniques; and understand the source, seasonality and characteristics of a broad range of ingredients.
The campaign group, Focus on Food, has welcomed this change as "an extremely positive step forward, not only in terms of food education but also for our nation's long-term health", and so it is. For the short and medium term, improving cooking skills and food knowledge among parents, for example through public education programmes like the UK's Change4Life and Let's Move in the US, is just as crucial. Improving food education, both for children and adults, should be recognised as a fundamental element in addressing dietary health issues and reducing food waste.