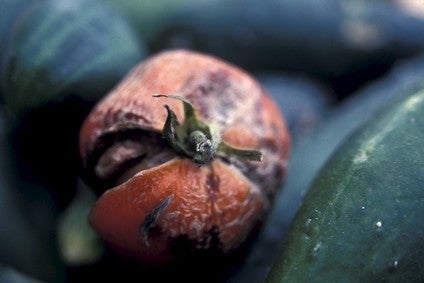 The considerable attention given to the topic of food wastage over the past couple of years has ensured the issue has grown both in public awareness and also as a priority for companies and policymakers seeking to make the global food system more sustainable.
Campaigns have gained far greater public traction while any report on food wastage – such as the one published by the Institution of Mechanical Engineers eighteen months ago – appears to be recognised by editors as newsworthy. Food wastage is firmly part of the broader debate concerning climate change and food security.
However, there is a huge distinction between recognising something is a problem and understanding why it is so or, indeed, beginning to do something about it. And no issue illustrates that distinction better than food wastage.
Being exacting about nomenclature is not always the preserve of the pedantic. In some instances, it is vital and it is here. To begin with, food industry representatives, politicians – and journalists – need to be more rigorous in defining what they are talking about when discussing the issue.
The use of the term 'food wastage' here is deliberate. Food wastage and food waste are not the same thing, and food loss is again something different.
According to the helpful definitions set out by the UN Food and Agriculture Organization (FAO), food loss is the "decrease in edible food mass at the production, post-harvest, processing and distribution stages in the food supply chain". Food waste, on the other hand, is food that has reached the retail or consumer stage but is discarded rather than eaten. Food wastage is an overall term used by the FAO and others encompassing both food waste and loss.
How well do you
really

know your competitors?

Access the most comprehensive Company Profiles on the market, powered by GlobalData. Save hours of research. Gain competitive edge.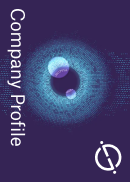 Company Profile – free sample
Thank you!
Your download email will arrive shortly
Not ready to buy yet? Download a free sample
We are confident about the unique quality of our Company Profiles. However, we want you to make the most beneficial decision for your business, so we offer a free sample that you can download by submitting the below form
By GlobalData
It should also be noted any food originally destined for but not reaching human consumption is deemed to be wasted or lost, even if it is diverted to other uses such as animal feed or bio-fuel. It may rightly be viewed as less wasteful to redirect food to such purposes – which is why food waste hierarchies have been devised – but for purposes of quantification of food wastage, isolating root causes and tracking whether interventions are having any effect, consistent and clear-cut definition is critical.
The simple distinction between food loss and food waste immediately throws up an illuminating and significant regional variation. While food waste is the primary contributor to food wastage in developed markets, food loss is far higher in middle-income countries and highest in developing countries.
If the food waste issue speaks to people in rich countries – where over-eating is a greater health problem than under-nourishment – being profligate with food and the natural resources required to produce and transport it, it is hardly surprising people in poorer countries are less wasteful. However, the realisation that huge volumes of food are lost in developing countries where people are also going hungry is a sobering one. What unites both issues is the need to understand the root causes and address them.
To that end, work now being undertaken by the Save Food initiative, a multi-faceted programme founded by the FAO and the Messe Düsseldorf Group, is likely to be extremely significant.
With regard to food loss in particular, Save Food has just completed the first in what will be an extensive series of research projects looking at specific supply chains in order to identify precisely how food loss comes about.
Robert van Otterdijk, agro-industry officer at the FAO, says Save Food is taking "an interesting and new approach" to identifying the root causes of food loss. "We noticed in order to know about food losses and waste we are relying on quite old and secondary data and information, which were not very accurate in the first place, because it's very difficult to measure food loss and waste. So we have a case study methodology."
A critical feature of the Save Food research is this case study approach. The research involves consultants following the product physically from production to the retail market.
However, while this provides a very detailed account of exactly what happens to the food along each supply chain – the Kenya case studies looked at specific supply chains for bananas, maize, milk and fish – the information garnered is by definition very specific.
"We can quantify of course the losses that they observe but we have to realise it's just a case study, one food supply chain or two in one season in one area of the country," van Otterdijk tells just-food. "In a different area of the country it can be different and the next season it can be different."
However, this specific, detailed information promises to be extremely useful. The quantitative data "cannot just be extrapolated to the whole country, let alone to a whole region," he continues, "but what we get out of it is actually a better insight into what are the causes of food losses because of the direct interaction with the actors and stakeholders in the food supply chain, the causes and the reasons behind the causes".
The Save Food research methodology is "still developing", says van Otterdijk, but it is an ambitious programme with plans eventually to conduct case study research in ten countries in each region.
A similar study is about to be completed in Cameroon, looking at tomatoes, potatoes and cassava, while projects are already planned for Rwanda and Namibia. Outside of Africa, Save Food already has plans in place for research in Indonesia and Bolivia, van Otterdijk says.
The Cameroon study will also be looking at domestic supply chains. However, what is also urgently required is similarly detailed insight into factors which lead to food loss in export supply chains, and van Otterdijk says export supply chains will "certainly" be included in the research programme in the future.
While the FAO's emphasis is on smallholder farmers and fishermen, van Otterdijk points out large-scale global food companies are buying from smallholders, whether directly or through intermediaries, so the research being carried out into domestic supply chains will be relevant to many export supply chains, particularly in identifying causes of food loss at relatively early stages in the chain and also in improving quality. "For the international market and international actors it would be very good for them to read these studies because, if they don't already have it, it will give them a better insight into the real difficult problems at that level of agricultural production," van Otterdijk says.
Another crucial facet of Save Food's work are plans to bring diverse stakeholder groups together to discuss both food waste and food loss and search for solutions.
Some 167 participants from 40 countries attended the organisation's first 'partnership event', held in Rome over two days in December. While it was billed as an opportunity for civil society institutions, development and government agencies and the private sector to convene to discuss the problem, representation from food companies appeared to be sparse to say the least, according to the published delegate list.
More such events are planned, however, according to van Otterdijk, with the intention also to hold some events regionally, which in terms of the discussion of specific causes of food loss and possible solutions could prove particularly valuable.