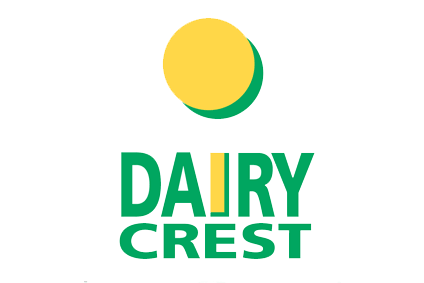 Strategically, Dairy Crest's deals with fellow UK dairy group Fayrefield Foods and New Zealand dairy giant Fonterra to serve the global infant formula market are astute moves.
The agreements, announced today (3 July), give UK-focused Dairy Crest access to booming demand for infant formula in the world's emerging economies and helps diversify a company battling to maintain the market share of some key brands in its domestic market.
But the deals could also catch the eye of some of the world's larger dairy processors about Dairy Crest's new capabilities.
Dairy Crest had signalled it was eyeing the growing markets for infant formula when it announced last year it was investing in its creamery in Davidstow in south-west England so it could produce demineralised whey powder.
Securing Fonterra as a customer is something of a coup. Fonterra has access to some of the world's most buoyant dairy markets in Asia and Latin America. The five-year deal will see Fonterra sell all the demineralised whey powder produced at Davidstow.
The facility will see a second wave of investment thanks to a second deal with Fonterra and Fayrefield Foods. Dairy Crest is spending GBP20m at Davidstow to produce galacto-oligosaccharide, a lactose-based prebiotic used in infant formula. UK-based dairy firm Fayrefield Foods will supply an enzyme used in the ingredient and "other intellectual property". Fonterra will provide the lactose and market the prebiotic.
Dairy Crest has made notable moves to strengthen and refocus its business. Two years ago, the company struck a deal to sell French spreads business St Hubert. A year on, Dairy Crest promptly used some of the proceeds from the disposal to revise its capital structure and inject funds into its pension scheme.
Dairy Crest, of course, has some challenges. UK retailers are using liquid milk as one of the totems of their waves of price cuts, putting further pressure on Dairy Crest's operations that delivers milk to households, let alone making the retail liquid milk sector a less than attractive place to do business.
The company's four key dairy brands – Frijj milkshake, Cathedral City cheese, Clover spreads and Country Life butter – saw their combined sales increase 4% in the group's last financial year, which ran to the end of March.
However, while Cathedral City gained market share, the three other brands lost share. Earnings from spreads and butter fell. And there is some investor concern about the prospects for the UK spreads sector, where Clover is market leader. Nevertheless, these are leading household brands that do generate resources for their owner.
And the deals announced today at a stroke make Dairy Crest a more international-facing business and one with a link to faster-growing, more attractive categories.
In the year to date, Dairy Crest's shares are down more than 10%. Another UK mid-cap, Premier Foods plc, has seen its shares slump by over 50%. Now, the businesses are directly comparable – and, in Premier's case, investors may be more jittery over the company's recent performance after the travails of recent years.
However, both are UK-centric business operating in the same market, facing the same under-pressure retail customers. Some industry watchers suggest an explanation for the differences in the company's share price could be that there is a latent feeling in investor circles that Dairy Crest could one day become a takeover target for the likes of Lactalis, which is on the company's share roster.
And the agreements to supply ingredients for infant formula could make Dairy Crest a more appealing target.
"It's perfectly possible," Charles Hall, head of research at stockbrokers Peel Hunt, says. "There's global players that want to go more into infant formula. However, Dairy Crest would not go for an offer anywhere near the current share price."
All this is not to suggest Dairy Crest is imminently set to receive a flood of offers from international suitors. The company has businesses that lack appeal and face severe challenges. However, after these agreements it is a group that could perk the interest of possible suitors.