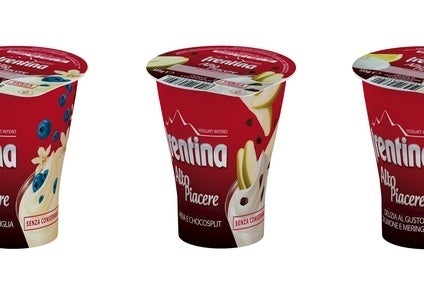 Emmi 's move to sell Italian yoghurt business Trentinalatte , announced this morning (6 October), was the latest example of the challenges facing companies doing business in the country's dairy sector.
Trentinalatte, which Emmi acquired with high hopes in 2006, has struggled in recent months and was the central factor behind the Swiss dairy group lowering its forecast for annual profits in August.
Alongside its first-half results, Emmi booked an impairment charge on Trentinalatte, with CEO Urs Riedener saying the move showed the company's "intention to take action rather than simply sit and wait for disagreeable situations to go away".
This morning, Emmi announced fresh action from Riedener, with the sale of the business to German investor The Livia Group, a fund with assets that span agriculture, real estate and art.
Emmi said The Livia Group had the "expertise required to guide Trentinalatte into a successful future". However, Emmi, in explaining why it had sold Trentinalatte, revealed how tough trading conditions are in Italy, especially for businesses that focus on selling branded dairy products.
"Business for brands particularly is very difficult because people, due to the economic problems in Italy, don't spend money on brands," a spokesperson for Emmi told just-food. "Looking at the macro-economic environment and the outlook for the next few years, it doesn't look any better."
Emmi is not the first company to signal the difficulty of doing business in Italy's dairy market. In June, a plant in Italy was among three rival yoghurt producer Danone said it would close in Europe, citing "surplus capacity". In July, Italian dairy giant Parmalat , announcing its half-year results, said demand in the milk and yoghurt categories fell in the first half of the year.
Emmi would not disclose Trentinalatte's recent sales results. However, the spokesperson pointed to a recent announcement from Danone, which she said had revealed its sales had fallen 10% in Italy. Trentinalatte's sales in the first half of the year, she said, had fallen within the same range, leading the business to run up a loss in the first six months of the year.
Emmi still does business in Italy. It exports cheese from Switzerland into the market and owns an Italian dessert operation. However, Emmi's cheese sales came under pressure in the first half of the year amid price increases on emmental, while the company's dessert unit generates 80% of its sales outside Italy.
The decision to sell Trentinalatte is wise, allowing Emmi to focus resources on its remaining operations in Italy and on its other European markets outside Switzerland, including Germany, the Benelux region and the UK.
Emmi's recent sales performance in Europe has been mixed. Its European sales rose 9.2% in the first half of 2014 but, excluding the impact of M&A and foreign exchange, revenues inched up 0.9%. Trentinalatte would have been a drag on the underlying result and, as the sales performance of emmental shows, Emmi is facing a challenge with its AOP cheeses.
Nevertheless, fresh dairy products is Emmi's largest business line by sales in Europe and it is enjoying growth, with underlying sales up over 5% in the first six months of the year, helped by Caffe Latte in the UK and Austria and its Italian desserts arm.
Emmi is busy building a business in the Americas, while it also has interests in Tunisia. Expanding in emerging markets will be a key factor in the future growth of Emmi, which has pursued a strategy to make its business more international in the face of a very mature domestic market in Switzerland.
However, as well as carving out positions in emerging markets, it is critical Emmi ensures its European business outside Switzerland is performing well. Offloading the struggling Trentinalatte and reducing its exposure to a challenging Italian market is an astute – and necessary – decision.