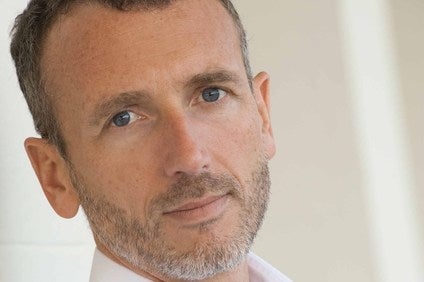 At the Consumer Analyst Group of Europe conference in London, Danone's recently-appointed CEO Emmanuel Faber gave a presentation to the investors and analysts in the audience that gave a sense of seriousness, of realism at the French food giant.
Sections of the investment community have shied away from the Actimel and Cow & Gate maker, stung by recent episodes. The 2007 takeover of Dutch baby food group Numico (for which, the argument went, Danone over-paid), the company's tribulations in Russia following the 2010 acquisition of local player Unimilk and – though the group was at the mercy of a supplier – the botulism scare at Fonterra in 2014 have all had an impact in investor confidence in the company. Underlying these affairs is the fact 2014 was the fifth straight year of margin declines at Danone.
For all Danone's work in constructing a business focused on broadly growing categories with obvious potential in a number of markets around the world (dairy, infant formula and bottled water) many investors have steered clear, fearing more problems could be around the corner.
Danone still has battles on its hands in parts of its business; it would be wrong to suggest otherwise. An area of concern is Danone's fresh dairy business, particularly in its largest market of Europe, where volumes remain under pressure. There is some anxiety over the slowdown in the yoghurt market in North America. And, while Danone has got its infant formula business in many Asian markets back on-track after the Fonterra scare, there are still one or two question marks over, for example, the prospects for the Dumex brand.
However, at the CAGE conference, Faber, promoted to CEO from deputy chief executive last autumn, demonstrated his bid to win investors round to Danone.
On fresh dairy, Faber pointed to the potential growth Danone sees in the category worldwide due to the explosion of the category in North America over the last decade. The profitability of Danone's fresh dairy business still remains a thorny issue for some investors and analysts, wondering what it will take to improve the division's performance.
Faber insisted much of the turnaround will come from Europe but underlined his belief Danone did not need to see the kind of growth its business had seen in the region in previous years. Put simply, Danone's European fresh dairy arm just had to return to growth and, Faber said, the company's recent work on costs would give the unit's profitability a shot in the arm.
And it is Danone's recent work on its cost structure and its organisation – some of which was started before Faber became CEO, although he of course was part of the senior management – that is giving some in the investment community confidence.
In 2013, Danone announced moves to cut jobs in Europe, which it repeated last year alongside factory closures. In the last quarter of 2014, Danone then started to embark on a programme called One Danone – similar to Unilever's One Unilever or Nestle's Globe projects of years gone by – to build what Faber called a "backbone of core functions" to support the business and free up resources to invest in its brands.
Some analysts have expressed a little frustration that Danone is not putting a number on how much it exactly expects to save but the programme, not least with parts of the business like European fresh dairy, where getting the top-line going again will be a challenge, has been welcomed.
And a number of analysts welcomed Faber's comments at CAGE that Danone did not need "transformational M&A to be successful", a line many read as the company backing away from much-speculated – though never confirmed – interest in US infant formula maker Mead Johnson.
To some Danone watchers, the company has a record for paying high prices for acquisitions and then, for some, struggling to integrate them. Better, so the argument goes, for Faber and his colleagues to implement One Danone and create a business ready for large acquisitions. "He is copying what the big players are doing – and that's a good thing," MainFirst analyst Alain-Sebastian Oberhuber says.
The company could still, in the meantime, make smaller deals, with Africa often touted by analysts as a wise destination.
Danone is a business that has faced a number of challenges in recent years and has fared unfavourably to some of its European peers in the minds of some investors and analysts.
Under Faber, there are signs sentiment towards Danone is changing.