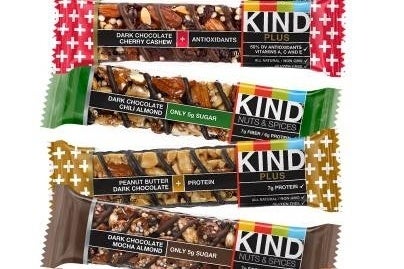 Size matters, right? Scale – and the economic benefits that come with it – provide a business with clout smaller competitors find hard to battle.
A driver behind some of the recent M&A activity we have seen in the food sector is a quest for greater scale, particularly with manufacturers facing consolidation among their retail and foodservice customers.
However, could large food companies be losing some of the advantage gained from their size?
Take the US. The US grocery sector is going through a period of significant change, with manufacturers operating there facing consumers changing what food they buy, where they buy their food – and why they buy it.
These changes – including an increasing interest in health and convenience, more frequent visits to discount outlets, a growing desire to know what is in food and the greater use of digital and social media – is benefiting smaller competitors and forcing the largest food companies to reappraise their businesses. They are looking again at their product portfolios, their retail customer base and how they market their brands.
One senior food industry executive in the US recently remarked how the industry is going through a period of "unprecedented" change. This is playing out to varying degrees in markets around the world, not just Stateside.
Last week, speaking to Wall Street analysts after Kraft Foods Group issued its second-quarter results, the company's CEO, Tony Vernon, admitted smaller competitors could stand to benefit from the shifts in the landscape – and his company had to adjust.
"In some ways, we have to unlearn what we believe to work in the past and relearn what will make a difference today. In the short term, adjusting to such momentous shifts favours the smaller, more nimble players that are working from a small base," Vernon said. "I think that's what you're seeing to play out in the most recent set of financial results across the food and beverage industry."
A fortnight ago, another US food major, Campbell Soup Co., held its annual investor meeting and its chief executive Denise MORRISON was asked directly if, with the rise of digital media, larger companies were losing an edge they had enjoyed on marketing.
"It is quite true that with the Internet and social media that brands can grow up pretty quickly out of garages or kitchens so to speak and have a platform to communicate with consumers," Morrison said. "I think that is a good challenge to the food industry to continue – as Campbell is doing – to really be in touch with what consumer's needs are and making sure that products are being developed and consumers are being talked to in ways that are meaningful to them."
However, both Vernon and Morrison argued size and scale remained a virtue.
"Consumer staples is and will still be in industry that sees real benefits from scale," Vernon insisted.
Campbell, Morrison said, had brought its scale to benefit US baby food business Plum Organics, which it acquired last year.
"[Plum] was a small brilliant platform, great relationships with consumers but only in a few customers so the opportunity to take the best of that and marry it with the ability to scale it up, to manufacture it on a large scale, to distribute it, to sell it, to nurture it becomes I think a really good formula for success," she said.
Of course, for an SME in the food sector, competing with the industry's giants is a formidable task. But, in some ways, changes to consumer behaviour and technology means there is potential for a smaller brand, positioned in a growing niche – perhaps more potential than ever before.
Chobani, the US-based Greek-style yoghurt producer, has shown what can be done, leading the growth of that category in the US. Analysts from Sanford Bernstein point to the rapid rise of US snack bar maker Kind, which already accounts for 5% of snack bar sales in the US.
"The rise of the internet and food apps have given consumers social networking tools that enable community-based word-of-mouth support to build for certain brands, reduced the power of brands by providing extensive product information, as well as created a platform for consumer activists," Sanford Bernstein analyst Alexia Howard says.
Size still counts for a hell of a lot. But, perhaps, in the food industry, it does not matter quite as much as it used to.