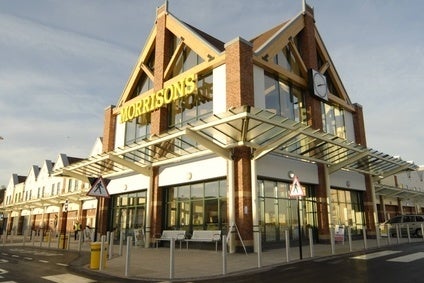 Morrisons today (1 May) gave the first significant details on its plan, announced in March, to lower prices across the store in a bid to stem and revitalise the UK grocer's falling sales.
The wires buzzed with news of the retailer slashing prices on 1,200 "everyday essentials", with the City pointing to the cuts being made on prices on brands – the cost of a loaf of Hovis Best of Both bread down 26%, the price of Burton's Biscuit Co.'s Jammie Dodgers chopped by more than half.
When Morrisons outlined its price offensive in March, some UK listed food stocks came under pressure, with some in the City anxious of the impact the retailer's moves would have on margins at the likes of Premier Foods.
However, despite Morrisons' fresh announcement, branded suppliers can, for now, breathe a bit easier. The announcement was, in itself, colour and not new news. After reporting its second successive year of falling sales, Morrisons CEO Dalton Philips said the UK's fourth-largest food retailer plans to invest in its pricing and make its promotions more "stronger and smarter" as part of GBP300m of investment in the company's "proposition".
And speaking to just-food today (1 May), Morrisons insisted it was the retailer and not suppliers that was paying for the price cuts. "I can be absolutely clear this is our investment," a spokesperson said.
However, Morrisons' rivals are unlikely to sit back and leave their own pricing pencils unsharpened. In February, Tesco announced plans to inject GBP200m into prices. Nevertheless, Tesco's sales remain lacklustre and the UK's largest grocer is likely to face more pressure from shareholders to go further. If Tesco does, Sainsbury's – with its Brand Match scheme comparing prices with its largest rival and with Asda – will likely have to follow.
Add these moves into the continued willingness among UK consumers to visit the discounters and price, always a key factor in a purchasing decision, will likely be even more central to shopping behaviour.
Morrisons may be funding these cuts but suppliers operating in the UK may, further down the line, face pressure from either customer or consumer (or both) to be more aggressive on their prices.