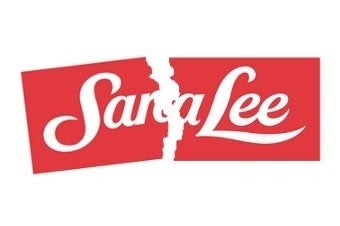 It is over three years since the management of the then Sara Lee set out plans to split the US food and beverage business in two – one focused on North American meats and the other on coffee and overseas bakery assets.
The decision to divide in two came amid interest in the company as a whole (there were rumours in early 2011 Brazilian meat giant JBS was eyeing Sara Lee) and then CEO Marcel Smits felt compelled to insist separating the group would be "in the best interests of the business and shareholders".
"Pure-play companies tend to do well," Smits told investors in a rather understated way. "Management teams in pure-play companies are closer to the market opportunities. We think that we have great opportunities for our investors to choose whether they want to invest in meats or coffee or both."
The split, which eventually happened in 2012, made sense. It gave management time to focus on two businesses that had little geographic or category overlap.
In analyst circles, there was a belief a split would provide greater value for shareholders.
"The individual businesses should be worth more to larger players than the firm's consolidation operations," Morningstar analyst Erin Swanson said as speculation swirled around Sara Lee. "If multiple bidders emerge for the consolidated business or the individual segments, the multiple paid could be driven higher than what we believe is the value of the underlying business."
This week, Swanson's prediction came true. And investors that had chosen to bet on the company that houses Sara Lee's North American meats business – Hillshire Brands – would be forgiven for rubbing their hands with glee.
Tyson Foods today (29 May) came in and gazumped for Hillshire from rival US meat processor Pilgrim's Pride.
On Monday, Pilgrim's announced a US$6.4bn bid. The informed chatter on Wall Street was that the offer from Pilgrim's, majority-owned by JBS, may not be the only bid to come in for Hillshire – and, 72 hours later, Tyson tabled its own $6.8bn bid for the Jimmy Dean sausages maker.
Whether the bidding continues is uncertain; Hillshire's brands are, at the time of writing, up a whopping 16.48% on the day at $52.17, above the $50 Tyson has offered, so perhaps some in the market thinks Pilgrim's could return to the table – or even that another suitor emerges.
Nevertheless, with the bidding war for Hillshire intensifying, it is pertinent to point out just how correct Sara Lee's management – and those on Wall Street that supported the split – were about the shareholder benefits of separating the old business.
Hillshire still has small bakery businesses in North America such as Sara Lee desserts but its ability to focus squarely on the North American retail market (and mainly on meats) and has been a clearer concept for shareholders to understand and invest in, compared to the former Sara Lee hotch-potch of meats, coffee and international bakery.
Such arguments, of course, were at the centre of other recent corporate splits in the food industry, like the divisions of the old Kraft Foods Inc and the spin off of Post Holdings from Ralcorp Holdings.
And more focused operations do become – if run well – more appetising takeover targets in a consolidating industry. Look at what happened to Ralcorp – snapped up by a ConAgra Foods wanting to take part in the consolidation in the US private-label sector.
Could Mondelez International – one half of the old Kraft Foods Inc – be next, especially with its recent decision to cast aside its coffee business, merging it with D.E. Master Blenders (Sara Lee's old beverage arm, let's not forget), to focus squarely on snacks?