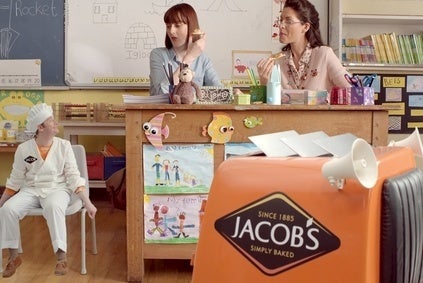 Yildiz Holding today (3 November) announced it had won the race to buy UK-based biscuit maker United Biscuits.
In doing so, the privately-owned Turkish food group has moved once more to buy a major Western food brand.
Almost seven years ago, Yildiz, through its Turkish food unit Ülker Group, snapped up chocolate business Godiva from Campbell Soup Co. for US$850m.
Today's deal will see Yildiz add brands including McVitie's, Jacob's and BN to Godiva and to a portfolio of snacks assets in Eastern Europe, Turkey and the Middle East.
The transaction is another sign of the interest major FMCG companies in emerging markets have in western assets – and of the financial prowess businesses like Yildiz possess.
Financial details were not disclosed, although it had been expected United Biscuits would sell for around GBP2bn (US$3.2bn). Yildiz reportedly made an offer worth over that mark.
While terms were not revealed, Yildiz chief executive Murat Ulker took to social media to announce the deal. "United Biscuits is our new star," Mr Ulker tweeted today, before posting a photo on Instagram of the signing of the agreement.
Yildiz was said to be one of a number of companies interested in United Biscuits. In late September, it was reported United Biscuits' owners, Blackstone and PAI Partners, had shortlisted Yildiz alongside Kellogg and another UK biscuit maker, Burton's Biscuit Co.
Alongside these negotiations, United Biscuits' private-equity owners were said to be weighing up whether to float the business but it appears Yildiz's offer was to good to refuse.
"United Biscuits is a great business and has been an excellent investment for us. Yildiz is the best home for the company and will allow UB to fulfil its international growth ambitions," Lionel Assant, European head of private equity at Blackstone, said.
There was a lot of talk about Kellogg's reported interest in United Biscuits. In early October, Kellogg CEO John Bryant was reported to have flown into London to hold talks. However, there were claims in the UK this weekend the US breakfast cereal group had concerns over the amount of investment needed at some of United Biscuits' plants.
Kellogg's challenges with its core breakfast cereals business are well known and many industry watchers argued adding another snacks company to its Pringles arm could boost the Special K group's top-line growth. That said, a deal north of GBP2bn would have been a bold move by Bryant at a time when he is facing a lot of work with Kellogg's core businesses. The company's shares moved little today, down 0.2% at the time of writing.
While Yildiz has a minimal presence in the UK, it has significant operations in Eastern Europe and the Middle East. The geographic footprint of the two companies looks a good fit – and Yildiz has already indicated it will work to build on United Biscuits' international business.
"We want to grow United Biscuits to be a global player as part of Yildiz," Mr Ülker said.
Sales from United Biscuits International, or UBI, were about 5% of group turnover in 2006 but rose to about 15% last year, and they continue to grow strongly.
"UBI's sales are on track to make up 20% of group revenues this year," – a few years earlier than planned, Jeff van der Eems, the head of UBI, told just-food this summer.
In the last year, United Biscuits has bought a majority stake in Saudi Arabia's Rana Confectionery Products and invested in A&P Foods, a Nigerian biscuit maker.
Van der Eems said United Biscuits had set a new target of generating 30% of its sales outside the UK and a sale to Yildiz should, on paper, deepen the McVitie's owner's access to a range of markets in Eastern Europe and the Middle East.
For some, Yildiz emerging as the buyer of United Biscuits, given the interest from Kellogg and the possibility of Blackstone and PAI listing the business, is something of a surprise.
However, perhaps Kellogg found a move for United Biscuits too rich, while concerns over equity market conditions, combined with Yildiz's interest, presumably meant the private-equity owners decided against an IPO.
Yildiz raised eyebrows when it moved for Godiva and it has done so again.