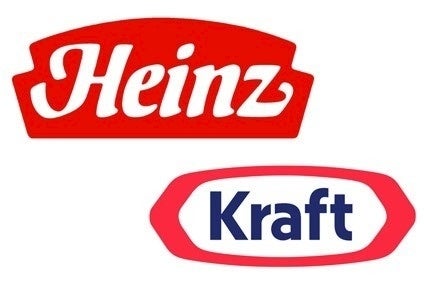 The latest move by 3G Capital and Warren Buffett in the food sector dominated last week's headlines, with the Heinz owners swooping for Kraft Foods Group to create the third-largest food and beverage group in North America – and the fifth-largest in the world.
However, the market almost immediately started to ponder the which deals could be next – by both the 3G/Buffett partnership and by other companies in the industry.
Some industry watchers believe 3G and Buffett could team up again. Buffett himself perhaps dropped a small hint in an interview with CNBC on the day of the Kraft deal when he said there was "no finish line" for the two partners' investments.
As Barclays Capital analyst Andrew Lazar wrote last week: "Bigger fish eat bigger fish. In many ways we see this Kraft deal as the beginning for 3G in food, as opposed to the end much like it has done in the global beer category."
One of the partners in Brazil-based private-equity firm 3G is Jorge Paulo Lemann, who has been at the centre of deal-making in the beer industry that has led to the creation of Anheuser-Busch InBev, the world's largest brewer.
As has been shown at Heinz, the 3G operating model is centred on a laser focus on costs to boost profits, introducing zero-based budgeting, rationalising production, integrating distribution networks and realising synergies from overlap. The new Kraft Heinz Co. would also look to benefit from its scale to improve procurement and strengthen its pricing power – vital in today's low-growth grocery retail environment. Heavily-processed foods are falling out of favour, smaller companies focusing on health are gaining share and food manufacturers' suppliers and retail customers have been gaining slowly their own scale through consolidation.
"Scale in North America food is as important as it's ever been," Kraft chairman and CEO – and vice chairman-elect of the new Kraft Heinz Co. – John Cahill said last week.
Adding to their food portfolio could give 3G and Buffett further opportunities for cost synergies and the benefits of scale.
Sanford Bernstein analyst Alexia Howard has already touted a move for Mondelez International's grocery assets, including the Philadelphia brand outside North America, even if, she said, management is ruling it out at the moment. She has even suggested a merger "several years down the line" of Kraft and Heinz with General Mills "could make sense given high market share brands and geographic overlap"
What looks clearer in the shorter term is there will likely be more deal activity across the US food sector. The market thinks so, with many publicly-listed US food stocks getting a boost on Wednesday when the Kraft/Heinz transaction was announced.
The presence of the combined Kraft Heinz Co. on the industry landscape, especially an industry where growth is hard to capture and which remains fragmented, could intensify efforts by its competitors to look to expand via acquisition to gain their own scale and benefit from their own cost synergies.
Meanwhile, the likes of Hain Celestial and WhiteWave Foods, buoyant companies focused on growing categories, are already likely to be attractive (high multiples notwithstanding) and will be coming increasing scrutiny in the boardrooms of their larger peers. Campbell Soup Co. and General Mills, long said to be a company that could be a home for WhiteWave. will be facing a formidable competitor in the centre of the store in the shape of Kraft Heinz Co. Both have made acquisitions in faster-growing parts of the industry in the shape of Annie's and Bolthouse Farms. It would not be a surprise if more deals are made.
However, as one mulls over any potential M&A activity in the US, there are some potential obstacles: a clutch of the major names have significant long-term shareholders and valuations are very rich.
Nevertheless, as we have discussed often on these pages in recent months, the US food industry is going through a period of significant change and the major names have struggled to come up with the answers to meet new consumer habits. There have already been signs some are turning to M&A – think of the sales of Bolthouse, of Annie's and even Krave jerky last month – and the Kraft/Heinz mega-merger suggests deal-making could accelerate.