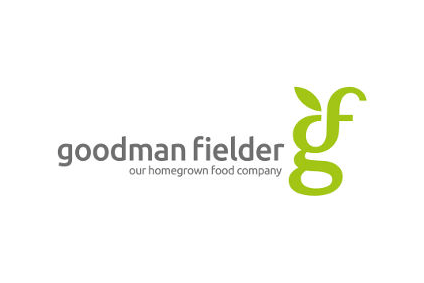 For the more patriotic sections of Australia's food industry, there is likely to be some dismay at the prospect of another local food company falling into overseas ownership.
Two Australian dairy companies – Warrnambool Cheese and Butter Factory and Harvey Fresh – have been acquired by Canada's Saputo and Italy's Parmalat in recent months, prompting some concern at Australian assets moving under foreign control.
But the proposed sale of Goodman Fielder, one of the country's largest food manufacturers, operating across sectors including bakery and dairy, looks to be the right move for its shareholders – and for the business as a whole.
On Friday (16 May), Goodman Fielder announced its board would give its support to the latest takeover bid from Singapore agribusiness giant Wilmar International and First Pacific, the Hong Kong investment fund.
The board of the Meadow Lea butter and Helga's bread maker rejected an initial A$1.27bn offer last month, calling it "opportunistic".
Last week, Wilmar and First Pacific upped their bid to A$1.37bn but insisted it would be their final offer. The bid was a 37% premium on Goodman Fielder's share price since its last update to the market on 2 April – when the company warned it would not meet profit expectations for the financial year.
Wilmar, which owns 10% of Goodman Fielder, gave the company until 8pm Melbourne time on Friday to decide – but also revealed it had secured the support of two of the company's other investors for the bid.
The backing of the two funds likely led Goodman Fielder's board to accept the offer. The board says its backing depends on no "superior proposal" emerging. However, given the premium on the table – and the challenges facing Goodman Fielder – such a prospect is unlikely.
Goodman Fielder has been trying to revitalise its business through a series of initiatives – from NPD and increased investment in marketing to selling off assets and cutting costs.
However, Goodman Fielder's chequered performance in recent years and the challenge of eking out cost savings mean it is by no means certain the plans to turn around the business will succeed. And Australia's grocery sector is one of the most challenging in which to do business.
Goodman Fielder's profit warning on 2 April was prompted by a worsening in market conditions and savings from a supply chain revamp not coming through as expected.
Taking the cash on the table from Wilmar and First Pacific seems the most sensible option for Goodman Fielder's shareholders.
And being part of Wilmar could provide Goodman Fielder's assets the shelter they need to try to generate long-term growth. The new owners could also provide some of Goodman Fielder's brands access to wider distribution in Asia, although that is of less short-term benefit.
For all Goodman Fielder's recent woes, it does provide Wilmar the opportunity to expand its operations further down the supply chain with some household brands, although in areas like bakery, the agribusiness giant will have a challenge on its hands.
It is, though, a deal that could provide some opportunity for Goodman Fielder after a problematic few years.