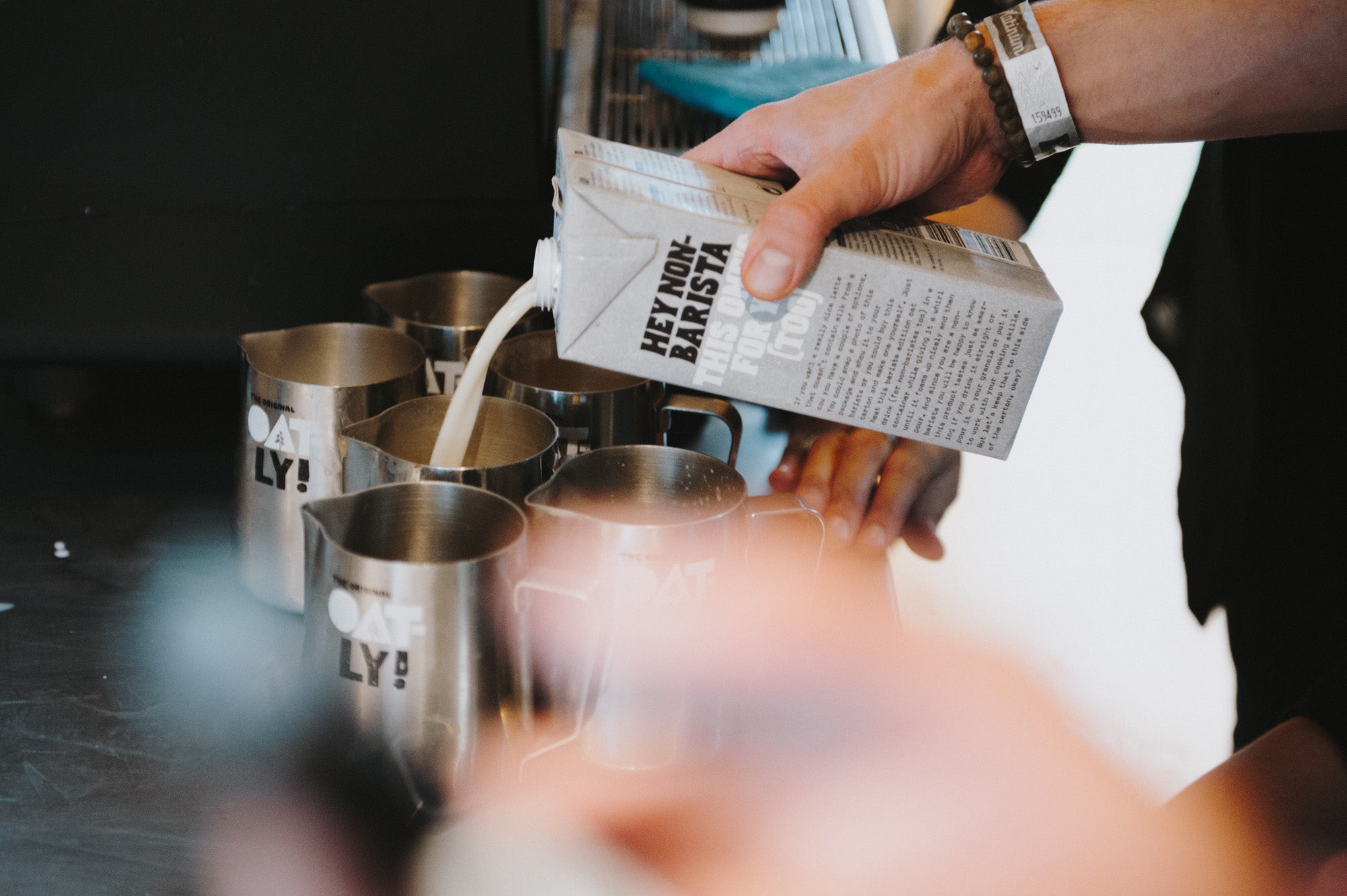 Amendment 171, which threatened to prevent EU plant-based firms from using words like "creamy", was always nonsensical. Dairy companies should take the competitive battle elsewhere, writes Dean Best.
The plant-based dairy industry in Europe was concerned its number was up last autumn when The European Commission voted in favour of the so-called Amendment 171 to place fresh restrictions on how manufacturers could package and market their products.
EU law already means words like "milk", "cheese" and "yogurt" can only be used to describe milk-based products originating from animals. Under Amendment 171, those curbs were to go further, banning dairy-based descriptors such as "yogurt-style" or "cheese alternative", as well as words like "creamy", from being used on plant-based alternatives. Packaging styles similar to dairy equivalents like milk cartons or blocks of butter and cheese were also set to be prohibited.
NGO ProVeg International, plant-based specialists including Oatly and dairy companies with plenty of skin in the plant-based game, such as Nestle and Danone, called for the amendment to be taken off the table, arguing it wasn't in the interests of consumers, hundreds of thousands of whom across Europe signed a petition protesting against the plan.
This week, the amendment was dropped, prompting celebration in plant-based circles, including among the corporates that are investing heavily in the area. "Pleased to see that Europe is listening to its consumers: Amendment 171 is off the table!" Star Chen, the CEO of Unilever's Food Solutions division, posted on LinkedIn. "Making the right food choices should not be made more difficult."
Europe's dairy industry, however, was not crying over spilt milk. Alexander Anton, secretary general of The European Dairy Association, in fact, claimed during the recent trilogue phase of the EU's legislative process – which covers talks between EU member states, the Commission and the European Parliament – that "some forces proposed what they call a 'compromise text' of Amendment 171". That text, he suggested, "perverted the Amendment 171 into the exact contrary of the text voted by the European Parliament in October", adding: "So, the withdrawal of this 'compromise' amendment text is good news for the lactosphere.
Intriguing (the EDA hasn't responded to our requests for more information) but, apparently, the dropping of the Amendment hasn't left any sour notes in dairy circles. That said, there's no question the traditional dairy industry has a job on its hands competing with a growing – and buoyant – plant-based market. Demand for plant-based alternatives continues to rise and trying to do battle on words such as "creamy" and over how plant-based milks are packed seemed futile from the outset.
The traditional dairy industry would do better to take its fight into other areas, emphasising what it sees as the positive credentials of its own products, not least with consumer scrutiny growing over how plant-based products are processed and over the make-up of the ingredients used in recipes. That looks set to be the next competitive frontier.