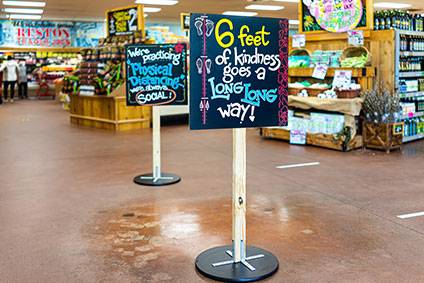 The disruptor has become the disrupted. Covid-19 has given Big Food a boost and caused caution among investors and retailers in the US. How should start-ups react? Victor Martino offers some ideas.
Free Whitepaper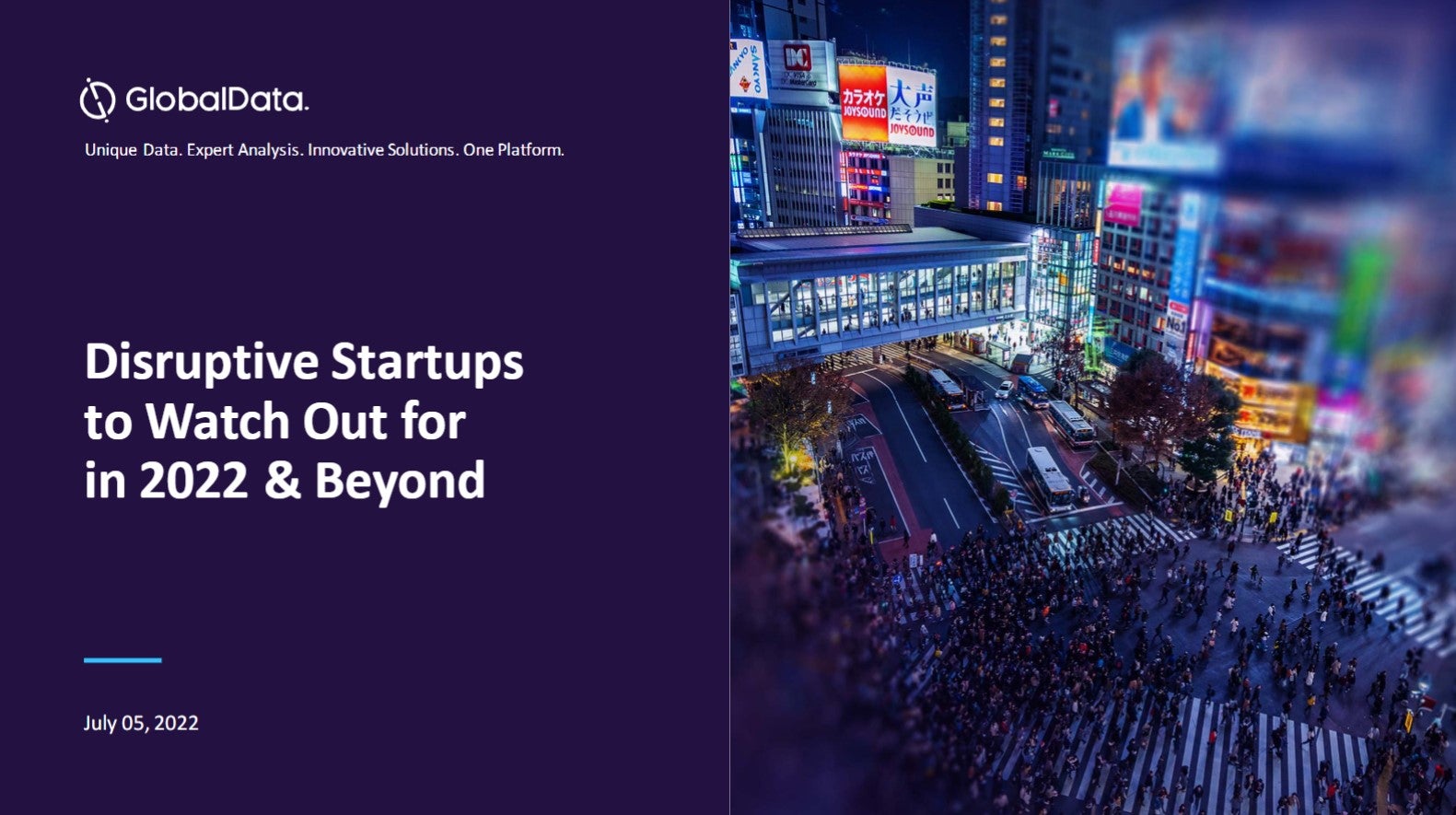 Disruptive start-ups to watch out for
2021 was a record-breaking year, with more businesses breaking into the billion-dollar club. Many start-ups have achieved or retained the unicorn status by the end of the year to reflect nearly a fivefold growth from that in 2020. This boom can be linked to a financing frenzy spurred by the quick adoption of technology and innovative solutions by start-ups gaining traction in response to the pandemic. However, the start-up ecosystem is now facing turbulent times for fundraising as investors seek long-term business strategies, valuations, and a route to profitability amid uncertain market circumstances. Nevertheless, 2022 has the potential to carry forward the momentum with multiple entities having a fair chance of being in the right place when aided by the right technologies. GlobalData leverages the power of alternative data to examine the health of start-ups across multiple dimensions including the quality of their innovations, market presence, and the funding they can attract. This helps our clients to analyze the disruptive potential of start-ups for early alliances, investments, and acquisition prospects to develop future-proof strategic roadmaps for a competitive advantage. Read our report and gather insights on the following topics:
Recent Unicorn trends
Unicorns in 2022
Future Unicorns
Start-ups to watch out for
Start-up ecosystem outlook by top geographies
by GlobalData
At the start of 2020, the potential for packaged food start-ups and entrepreneurs thinking about launching one seemed nearly unlimited. Retailers and distributors were hungry for innovative products, investors were funding start-ups at a record pace, and the consensus view that small brands would continue to be disruptors in a myriad of categories remained gospel.
But then came Covid-19. It's not far-fetched to say the pandemic has disrupted the disruptor. Fortunately, entrepreneurs are adapting. In fact, being agile and having the ability to adapt is a prerequisite of being an entrepreneur. If you're unable to turn on a dime, the dime will turn on you. However, it doesn't mean pivoting is easy, particularly at the moment, where uncertainty is its defining characteristic.
The massive percentage sales gains legacy brands – the previously disrupted – have racked up since March have taken the industry by surprise. Didn't we all believe canned soup and vegetables were pretty much dead? Not so. They've been flying off grocery store shelves since March.
Frozen-food legacy brands, which only a few years ago many analysts relegated to the dustbin of industry history, have been leading the pack when it comes to overall category sales expansion since March, turning-in impressive year-over-year double-digit sales growth for months, according to IRI. Even if the rate of growth will ease, this expansion will continue.
Despite the resurgence of Big Food and its legacy brands, the start-up world is alive and well – and many are adapting to the challenges and opportunities presented by the so-called 'new normal'. In fact, much of what's currently going on is creating a new sense of excitement among start-ups despite the uncertainty brought about by Covid-19. There's also a new realism emerging in areas like marketing, sales, distribution and fundraising over how and where money should be spent. This as a very positive development. Much of it is adaptation and change needed pre-coronavirus.
There are five areas that should be part of a new roadmap for start-ups as they navigate the new normal.
The new online ecosystem
Covid-19 has taken away the important face-to-face interaction and communication between start-ups and the stakeholders they rely on – advisors, distributors, category managers, investors and others. It has been a serious blow to the start-up ecosystem – but the ecosystem is adapting nicely.
For example, innovative groups like the Startup CPG accelerator group and Foodboro, a community for food and beverage makers, are creating online resources, in addition to having moved their in-person educational and networking events to online. Startup CPG and Foodboro are both working on practical ways to help start-ups, including alternatives to in-store sampling, a basic tool in the promotional tool-kit for decades that grocers have stopped due to Covid-19. Acting on such collective issues is an important contribution these groups can make because it's difficult for individual start-ups to develop and fund their own programmes.
These groups are also bringing investors into their online ecosystems, which is a valuable resource for start-ups. Entrepreneurs should get involved with these groups and work with them to help redefine the new normal. Among other things, doing so helps remove some of the uncertainty the pandemic has brought to the start-up space.
The new path to fundraising
One of the hallmarks of the start-up ecosystem over the last decade has been the growing participation of venture-capital firms and other investors. Not too long ago, most CPG start-ups were self-funded because venture-capital firms didn't see much of an upside in investing in them. That's old news. Today, outside investment is a common element of the start-up ecosystem.
However, in the new normal, investors are investing in fewer start-ups and scrutinising those they're considering much more closely. As an example, a veteran CPG venture capitalist told me in July many investors are looking at as many as 250 companies before they make an investment.
This same VC said the new normal requires start-ups to do more than simply send a pitch letter with a deck to prospective investors. Show sales momentum, the VC suggested. For example, showing some simple financials to investors of how a start-up brand grew sales online over a given period of time by doing a digital marketing campaign – pre-campaign sales vs post-campaign – is the kind of evidence investors want to see when considering making an investment.
It's all about performance and momentum in the new normal. The same is the case when it comes to bricks-and-mortar retail accounts. It's no longer good enough to list in a deck how many accounts a brand is in and how many upcoming authorisations the brand has. Instead, the new normal requires showing proof-of-performance – momentum – in order to move up an investor's long list of potential candidates for investment.
Bootstrapping and the new frugality
It might come as news to folks who've only been involved in the CPG industry for the last decade or so but the involvement of venture capital in the packaged foods business is a relatively new phenomenon. Crowdfunding is even more recent. Prior to this, most, if not all, start-ups were funded by founders, friends and family and, when looking to grow from early to later stage, by a very small number of private investors.
Venture capital in CPG isn't going away. it's become an integral part of the start-up ecosystem. But how it works is changing, and start-ups need to adapt. In the new normal, investors are now taking out their microscopes and magnifying glasses when evaluating start-up pitch decks.
Overall, this is a positive development because, frankly, the funding criteria had gotten way too dumbed down. The massive rise in venture capital also created the notion that one should start a company, raise a ton of money, and exit fast. Unlike the tech business where this model might work, the CPG industry is much more traditional and conservative. Building a company and brand takes lots of time and patience. Getting on the shelf isn't that difficult. But staying on the shelf and in the minds of consumers is a challenge.
Start-ups should adopt a new frugality as part of their strategy. This doesn't mean slashing spending on sales, marketing and talent acquisition. Scrutinise everything. Adopt a high-impact, low-cost strategy. If you have venture-capital money, treat it like your own personal sayings account.
Entrepreneurs should also adopt the bootstrapping concept, even if as an analogy. For example, founders should ask themselves if they really need investor money before pitching. They should also think about how fast they really need to grow – and if they can grow considerably more organically – before seeking funding. Time and patience remain key in building a CPG company.
The new way to grow a CPG brand
Traditionally, for start-ups, growing a new brand went something like this: launch the product at local grocery stores and other local venues like farmers markets; move into regional chains; follow those with semi-national and national grocery chains. In the new normal, start-ups should turn this traditional process on its head a bit: launch the product online, then move into local grocers and regional chains; then on to semi-national and national chains.
For some start-up brands, they should focus online only because, right now, the challenges in bricks-and-mortar retail are too much for many brands to deal with. The growth of online CPG sales also makes it more likely a start-up can grow a digitally-native brand than it was even a year ago.
Online CPG retail, both direct-to-consumer and on marketplaces like Amazon and others is soaring. It's imperative, though, to view online in a very strategic way, balancing the benefits and costs. For some brands, direct-to-consumer might be the best way to go exclusively, avoiding third-party online marketplaces. For others, a mix of both is the way to go.
One thing is for certain, the new normal has accelerated CPG sales online – and this will continue to be the case for the foreseeable future. As such, online needs to be part of the retail distribution mix for most start-ups.
The new physical retail reality
Grocery retailing has been turned on its head since March. The trend in grocery retailing had been to expand assortments, particularly in the speciality, natural, organic, clean-label and better-for-you segments. The majority of CPG start-ups fall into these segments.
That changed in April, though, as pantry-loading began to result in significant sales increases of legacy brands across numerous categories. This continues, albeit to a lesser degree, today.
As a result of this new retail reality, buyers greatly slowed down new item authorisations, particularly in the segments mentioned above. This was a shock to the momentum for many start-ups.
Additionally, grocery retailers are evaluating their product assortment. New strategies include reducing total item assortment, expanding and reducing sets in many categories and putting a greater focus on online retailing.
New item authorisations started to open up in mid-June, which is a good sign for start-ups. However, it still is significantly reduced in the new normal. Additionally, retail category managers are evaluating new items much more closely than before. Mere line extensions aren't likely to make the cut, for example. Retailers are instead looking for items, regardless of category, that fill consumer needs, aren't copycats of other brands, and offer value to both the grocer and its customers.
Start-ups need to understand and adapt to this new physical retail reality. Doing so requires more closely matching products (before presentation) to a given retailers' format and customer base. It also requires an understanding that consumer grocery shopping behaviour has changed. Most significantly, average trips to the grocery store have gone from once or twice a week, to once every two weeks or more.
Discovery and impulse shopping – two big positives for smaller brands – has been greatly reduced. Brands have to communicate to consumers outside of the store environment via social media channels and other digital and non-digital means. In the new physical retail reality, consumers will learn less about brands in-store than they did before.
The new normal is dynamic and full of uncertainty. Start-ups need to monitor the environment daily and be ready to pivot when needed. Being smart, nimble and lean and mean has more importance today than ever.
just-food columnist Victor Martino is a California-based strategic marketing and business development consultant, analyst, entrepreneur and writer, specialising in the food and grocery industry. He is available for consultation at: victormartino415@gmail.com and https://twitter.com/VictorMartino01.
Free Whitepaper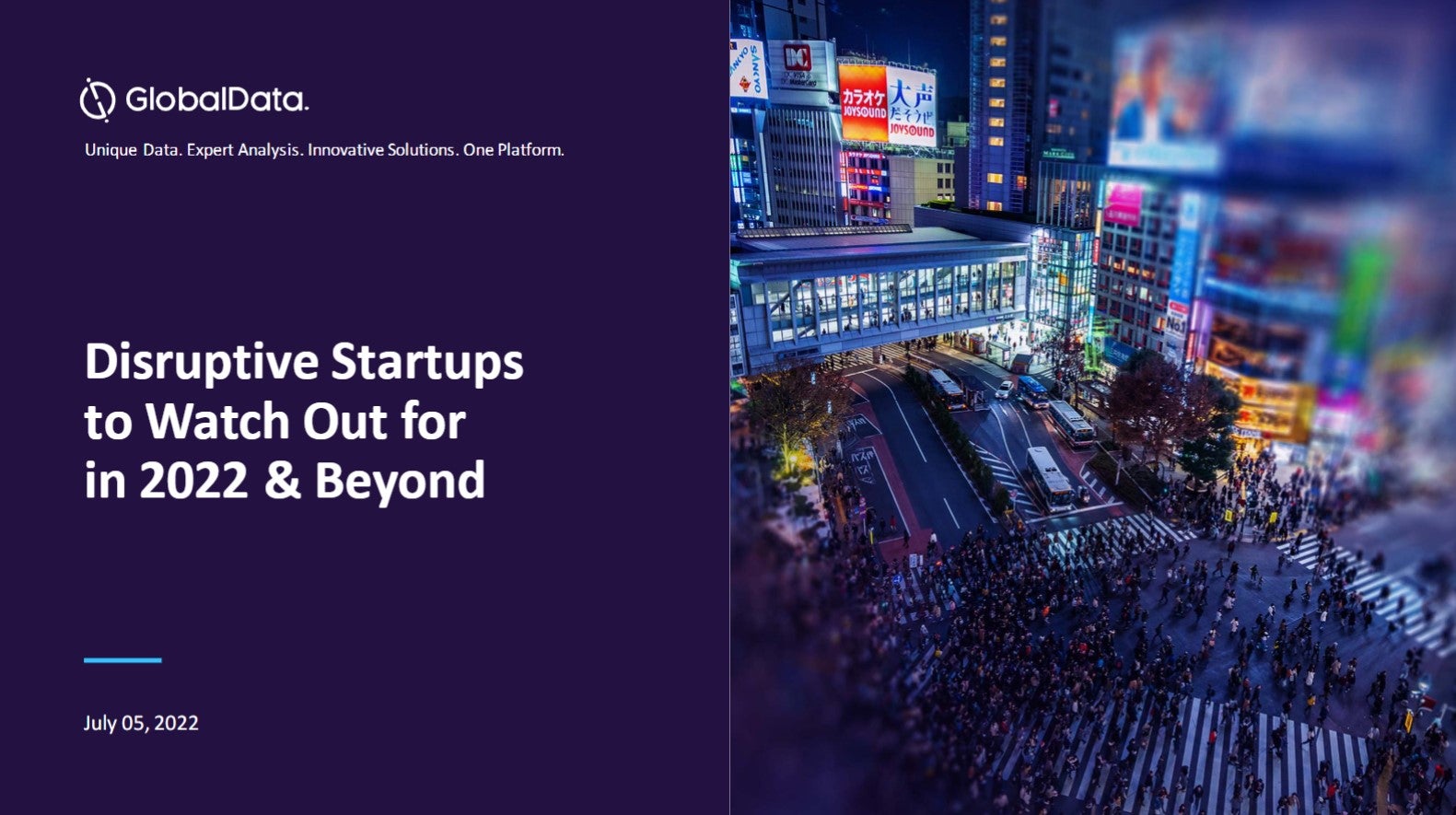 Disruptive start-ups to watch out for
2021 was a record-breaking year, with more businesses breaking into the billion-dollar club. Many start-ups have achieved or retained the unicorn status by the end of the year to reflect nearly a fivefold growth from that in 2020. This boom can be linked to a financing frenzy spurred by the quick adoption of technology and innovative solutions by start-ups gaining traction in response to the pandemic. However, the start-up ecosystem is now facing turbulent times for fundraising as investors seek long-term business strategies, valuations, and a route to profitability amid uncertain market circumstances. Nevertheless, 2022 has the potential to carry forward the momentum with multiple entities having a fair chance of being in the right place when aided by the right technologies. GlobalData leverages the power of alternative data to examine the health of start-ups across multiple dimensions including the quality of their innovations, market presence, and the funding they can attract. This helps our clients to analyze the disruptive potential of start-ups for early alliances, investments, and acquisition prospects to develop future-proof strategic roadmaps for a competitive advantage. Read our report and gather insights on the following topics:
Recent Unicorn trends
Unicorns in 2022
Future Unicorns
Start-ups to watch out for
Start-up ecosystem outlook by top geographies
by GlobalData