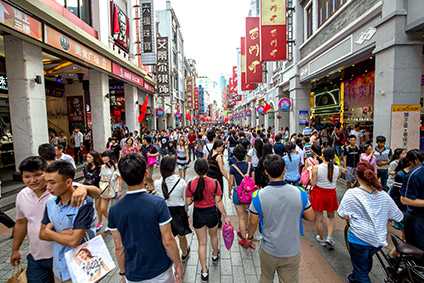 Though November is not the final month of the year, if we want to properly prepare for 2019, we need to see which consumer trends will cast their influence over the coming year.
Here are four trends to watch in China next year.
Age matters
The Chinese population has been ageing for years. Although China's government is trying to ease the pressure by allowing certain couples to have a second child, the trend will continue for some time. Fewer couples than anticipated have been willing to invest in a second child.
Most European food suppliers are still concentrating their focus on younger Chinese consumers, while many of their local competitors have discovered the growing spending power of the ageing.
Milk powders specially formulated for the elderly have been on the market for more than a decade. However, 2018 is witnessing a boom of versions of food for the elderly.
How well do you
really

know your competitors?

Access the most comprehensive Company Profiles on the market, powered by GlobalData. Save hours of research. Gain competitive edge.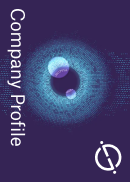 Company Profile – free sample
Thank you!
Your download email will arrive shortly
Not ready to buy yet? Download a free sample
We are confident about the unique quality of our Company Profiles. However, we want you to make the most beneficial decision for your business, so we offer a free sample that you can download by submitting the below form
By GlobalData
Let's look at the numbers. At the end of 2017, the official Chinese population count was approximately 1.39 billion. The age bracket of 60 years and higher was 17.3% – or 240.9m people. That ratio has been rising consistently from 2011, when it stood at 13.7% of the population.
Chinese consumers spend a relatively high part of their disposable income on food. In 2017 it was 29%. The per capita consumer spending in 2017 was CNY18,322. When we take 29% of that and multiply it with the elderly population, we get a market value of close to CNY1.3trn. What are you waiting for? The market could even be larger. The illustration below shows milk powder formulated for elderly – and the text on the packaging says it is meant for people of 45 and older.
The Chinese government is supporting the development of food for older consumers. The first proposal for a national standard for the formulation of food for the elderly was issued by the State National Health Commission (China's former Ministry of Public Health) in September 2018. It contains information like the daily recommended intake of vitamins, minerals and other nutrients for the highest age bracket.
Apart from food specially formulated for the elderly, services like food delivery for older consumers have also been set up by Chinese entrepreneurs and local governments. Shanghai's Huangpu District started a service this year that serves lunch to elderly for CNY8 per meal, with a choice between vegetarian and non-vegetarian. The price is rather low but this could be part of a strategy to develop this market.
Rural and artisanal
Since the 1980s, Chinese consumers have turned away from their traditional candies, pastries and other snacks, replacing them with modern industrialised versions, adapted to large-scale production, or foreign alternatives. Referring to any food as 'rural' or 'hand-made' was an effective way of killing a product.
However, after a number of decades of 'modernisation', Chinese consumers are now starting to look back to, what they believe to be, original foods, as their grandparents produced them themselves, at home or on the farm. As a result, more and more private workshop-style enterprises are popping up in Chinese cities, selling home (hand)-made cookies, chocolates, cakes, pies and so on.
No, not in the countryside; the new longing for rural products is a trend among city dwellers. But pictures of farms and rural scenes on packaging or in advertisements are no longer a hindrance to the success of your products.
There is also a vogue for restaurants serving rural food. Culiang Renjia in Beijing is one of the fastest growing among them. The name literally means 'Coarse Grain Home'. Coarse grain has become a symbol for the longing to pure, honest, original foods. The picture shows a basket of coarse staples typically served in restaurants of this type.
As a foreign company, supplying rural Chinese foods may not be an option, but you can position European foods as such. Skyr is becoming popular in some European countries as an original Icelandic dairy product. It could be a good time to introduce Skyr in China.
Moreover, it is easy enough to think of other European products – pies, sausages – that, although industrially produced, could be promoted as traditional products. Obviously, the packaging should reflect their rural artisanal background. In fact, Beijing-based cheese maker that I introduced in my previous column is an example of a supplier of artisanal European products, though produced in China.
Individualisation
Chinese culture is collectivist but Chinese collectivism concentrates on small groups of people bound by a specific trait.
The past year has seen the rise of products geared to a certain group of individuals. Products for the elderly can be regarded as a prominent example.
The trend started with dairy products. China's top dairy processors launched one product after another with promotion campaigns aiming at different age brackets. Even when not claimed directly, the packaging on certain dairy products, featuring famous young singers and actors, clearly speaks, for example, to consumers aged 20-plus.
Gender is another example. Following Inner Mongolia Yili Industrial Group's milk powder for women, Mengniu Dairy has launched a yoghurt drink, Tianxiaohai, that comes in a female (pink) and a male (blue) version. The only difference between them is that the male version contains 0.07 mg of vitamin B2, which the female version lacks.
Another example of a growing target segment is office workers with monotonous jobs. Many Chinese food manufacturers seem to believe these people need to be given an extra boost with energetic products, or with funny texts like 'Boss, gas prices have gone up again, can I work from home?' on the packaging. Use your imagination and you can identify a suitable segment for your product: high-school students (lots of pocket money), business travellers (Chinese travellers cover long distances).
A common ingredient to make waves?
The humble potato may seem an unlikely candidate in a food market that is going for sophistication. Still, in 2015, the Chinese government announced it intended to develop the potato as the nation's fourth staple food, after rice, wheat and maize. Chinese chefs have started creating potato-based dishes.
China's annual production of potatoes is nearing 100 million metric tons. However, there is plenty of opportunity for European exporters. The UK and Beijing signed an agreement in 2018 under which 100,000 metric tons of seed potatoes are exported to China annually.
China also imports some 120,000 metric tons of frozen French fries per year, the bulk from the US. Consumption of French fries keeps growing, while attempts by multinationals to start up local production seem to stagnate.
The rise of the potato is inspiring Chinese food technologists to enter potato (starch, flakes) as an ingredient in various traditional foods, replacing part of the wheat, thus enhancing the nutritional content of the food. Examples of such projects are steamed bread (mantou) and noodles. Chinese consumers are starting to grow a liking for potato products, so European suppliers may want to introduce their products (e.g., rösti, kroppkakor, boxty?) now.