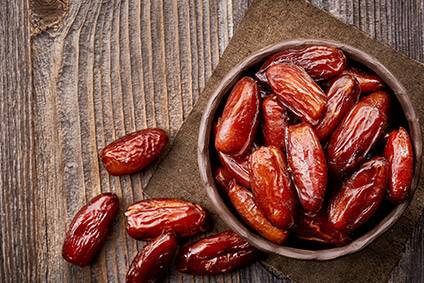 In his debut column, just-food's China columnist Peter Peverelli looks at how growing wealth and need for convenience have led to the staples of fruit and nuts be the foundation of a buoyant, on-the-go category.
Fruit and nuts have always been perceived as a treat in China – and the market for packaged, convenient products is growing as demand for on-the-go foods rises.
While China is the world's oldest agricultural nation, the country's agriculture has concentrated on staple foods and vegetables. The oldest accounts of fruit and nuts talk about the delicacies of the various regions around the Chinese empire. Indigenous fruits and nuts were gathered in the wild and therefore only available to those who picked them and those who could afford having them picked.
Fruit growing has developed enormously in China after 1949 but fruits and nuts remained to be treated as delicacies. Chinese will serve visitors tea with sliced apples, peeled tangerines, or pre-cracked walnuts. When visiting relatives or friends you have not seen for a while, fruits and nuts are a favoured gift.
Processed fruits and nuts are a recent, but rapidly developing, sector. When I studied in China in the mid 1970s, the only processed foods were preserved fruits, guopu, a sweet and sticky speciality of the Beijing region and canned fruit, mainly produced for export. This has changed dramatically in recent years.
Chinese consumers have more money to spend and less time to deal with washing, peeling and slicing fruits, or cracking nuts. The Chinese travel much more than ever before. China operates the fastest growing high-speed railway network in the world and the favourite pastime of Chinese train travellers is snacking. The Chinese food industry has picked this up eagerly and several ranges of fruit/nut-based convenience foods have been launched recently.
In this growing category of China's packaged food industry, there are a number of high-flying new businesses. They are not (yet) market leaders but do enjoy most attention on the leading e-commerce platforms like Jingdong and Tmall.
Baicaowei
Baicaowei (which translates as 'Flavours of 100 Herbs'; calling itself 'Be & Cheery' in English) was founded in 2003 and includes the entire value chain from production to retail.
The company's head office is located in Hangzhou, in China's eastern Zhejiang province, a major business hub that is also the home of Alibaba, China's global online retail platform. Its annual turnover exceeds CNY100m (US$14.6m).
Baocaowei uses walnuts from Aksu in Xinjiang, China's most western region. The walnut trees enjoy 15 hrs of sunshine per day, growing at a high altitude on a special terroir. Baocaowei's dates are procured from Khotan, also in Xinjiang.
The dates Baocaowei sources enjoy 15 hours of sunshine as well but with a big difference between day and night temperatures. They are irrigated with water from the melting snow of the Tianshan Mountains.
Last year, Baicaowei started to market a product comprising a walnut kernel squeezed into a sliced date.
The company advertises it as the date hugging the walnut (see the product image below and note that adding a few English words evokes a feeling of modernity).
Haoxiangni
Based in Xinzheng, in the central Henan province, Haoxiangni (or 'I think of you a lot') was founded in 1992 as a date processing factory.
Haoxiangni now is China's largest producer in that market. The company has sought to upgrade the humble date to a luxury good, by selling gift boxes of dates for several hundred renminbi. The business operates a nationwide chain of more than 1,800 exclusive stores.
Haoxiangni's products are differentiated according to use; literally translated from the firm's site: commercial gifts (for the business world), 'enjoying at home' (family-sized packs), 'convenience packaging' (smaller packs to take with you on a trip) and 'appraisal packaging' (several types of products to savour everything Haoxiangni has to offer). Below is a 'commercial gift' as an example.
Westerners would not readily choose a box of dates as a gift to a distinguished business relation but, in China, fruit is still appreciated as a gift and Haoxiangni does an excellent job in maximising the appearance of value.
From an organisational perspective, these two companies are linked. Haoxiangni purchased Baicaowei's mother company, Hangzhou-based Haomusi Food Co., Ltd., in August 2016. Haoxiangni thus became China's fastest growing food company of 2017 and the leader in fruit-based snacks.
The hottest newcomer in nuts is Three Squirrels. The company, based in Wuhu in Anhui, another eastern province, was set up in 2012, selling imported pecans, almonds and other nuts.
The company's founder learned the trade while working for another nut processor, for which he had set up its online business.
Three Squirrels' turnover stood at CNY4.42bn in 2016. Aiming at young consumers, the name Three Squirrels was chosen, because it gives the brand a cartoonish image, possibly shaped after Walt Disney's Chip and Dale characters.
The group is squeezing every opportunity from the massive Chinese social network WeChat, offering related merchandise like nutcrackers.
A look at Three Squirrels' sales page shows its products are not that different from those of Baicaowei or Haoxiangni.
The main difference is in the presentation. Three Squirrels is more geared to young consumers, while Baicaowei does not focus on a specific age group. Three Squirrels therefore also lacks a range of business gifts; you share their products with a mate, not with a relation.
Imported products
E-commerce platform Jingdong has a special section on 'imported foods'. The fruits/nuts range shows some of the regular suspects like Sun-maid and Ocean Spray from the US, as well as products from countries like Vietnam and Thailand.
Some are more expensive than domestic items but most seem quite affordable. The reason they do not pop up out as hot on in the Chinese media is they have paid too little attention to packing their products in the proper cultural wrapping.
They can learn a lot from the products introduced by the likes of Baicaowei, Haoxiangni and Three Squirrels. You may have the best cranberries in the world, but if they are not attractive enough to the intended consumers, you may miss the boat.
No specific statistics for fruit/nut-based snacks are readily available but the value of the Chinese market for 'dried fruits and nuts' was CNY88bn in 2017, from CNY44.2bn in 2012. This is expected to rise at the same rate during the next few years. Reason enough to invest in this market.