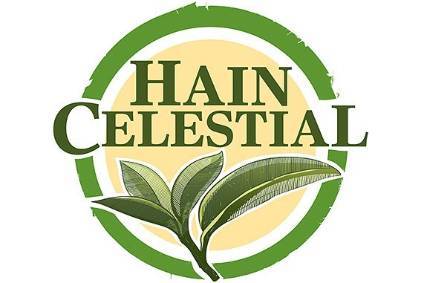 Irwin Simon, the founder, president and CEO of Hain Celestial, often comes across as one of the more forthright chief executives in the US food industry, with a firm belief in his company and its prospects.
And with Hain Celestial's domestic business facing challenges and investor scrutiny intensifying, Simon this week sounded typically bullish about how the Sensible Portions snacks and Earth's Best baby food maker can improve its performance in the US and about why he believes the group can thrive amid increasing competition – but there were signs he acknowledges the need to adapt to meet the challenge.
Last month, Hain Celestial cut its forecasts for annual sales and earnings per share and said results for the second quarter to the end of December would fall below analyst expectations. The company's Hain Pure Protein division and its international operations were performing well but that was being offset by problems in the US. Hain Celestial pointed to "lower consumption and reductions in shipments and inventories at certain customers".
Yesterday (1 February), Hain Celestial's second-quarter results came in. The group hailed "record" numbers for the second quarter, although underlined the growth was driven by Hain Pure Protein and its operations outside the US.
Back home, Hain Celestial's US sales were down 3%, with the company citing five factors. One, the Sensible Portions brand was hit by the impact of Wal-Mart's so-called "clean-floor policy". Two, "unprofitable" programmes run last year on some baby and nut-butter products were not repeated. Three, movements in distributors and accounts led to lost sales and inventory. The fourth headwind was lost own-label sales, notably on nut butter and fifth came the impact of currency on Ella's Kitchen.
John Carroll, the head of Hain Celestial's business, said the company did see some improvement in its domestic performance in the second quarter when compared to the previous three months but added: "We have a lot of opportunities to do more."
As Hain Celestial rolls up its sleeves, it will be surveying more competitive categories in the US. The growth of the more natural and organic categories has caught the attention of mainstream packaged food majors searching for a boost to their top lines. Hain Celestial is now bumping heads with the likes of Campbell Soup Co. (the owner of Plum Baby) in baby food, while snack giants like Mondelez International and Hershey are moving into healthier parts of that aisle.
Speaking to analysts on a conference call to discuss Hain Celestial's second-quarter results and its near-term prospects, Simon was typically confident about what he saw as the company's strengths. "There's a lot of consumer packaged good companies out there that would love to own the brands in snacks, personal care, yogurt, grocery, protein, basmati rice, fresh soups that we own around the world today," Simon insisted.
That is not to say the Hain Celestial boss was over-confident. He did acknowledge the changes in the sector and how Hain Celestial was facing stiff competition. "I wouldn't want to be starting Hain from scratch today," he conceded, "because you can see a lot of consumer packaged goods companies are trying to get traction and trying to figure out how to compete in this world with 80 million millennials."
Those comments were echoed by Carroll. "We appear to be at an inflection point in the natural and organic category with, among other things, more competition than ever before, be it traditional, natural and organic competitors, or deep-pocketed conventional CPG-backed competitors, private label or startups.
However, Simon added: "The barrier to entry into this category is real difficult. Supply chain and sourcing organic ingredients and sourcing GMO-free ingredients, or sourcing meat-free ingredients and finding manufacturing facilities is very difficult out there. So over the last 23 years, we've put together — our growers around the world, our sourcing around the world, and with that, we can source almost any ingredient, whether it's in organic or GMO-free. And that's a lot of the intel that's within Hain today."
In an apparent concession that Hain Celestial does need to reappraise some of the ways in which it operates in the US, the company has hired management consultants Boston Consulting Group to help the business look at areas including its supply chain, SKUs and identifying savings to invest in its brands.
"I never wanted to work with consultants because I used to say 'If we didn't know what we were doing, then who else does?'" Simon admitted. "But I've got to tell you, like anything, I've changed too in how we look at things differently."
Carroll said Hain Celestial has already directed its sales team to "focus almost exclusively" on increasing the distribution of its top 500 SKUs. "These SKUs will provide the highest return for Hain and quite frankly the retailer and will ultimately improve our growth profile and decrease supply chain complexity."
Hain Celestial has identified US$100m in cost savings it can make over the next three years, on top of ongoing annual productivity savings, which in the current fiscal year the company says will equate to $60m. Simon said "consolidating resources" in areas such as ingredients, packaging and co-packing will enable the company to hit that $100m target. "We plan to strategically reinvest these savings to support the growth of our brands and to communicate to consumers the attributes and the benefit of Hain brands and products," he said.
Another facet of Hain Celestial's strategy in the US will be to ensure it is, in Simon's words, "match up" its brands "with the right retailers". He added: "As we visit with our customers, there's a big demand for products that are not going into mass-market or not going into grocery; they want uniqueness and to differentiate."
Hain Celestial published its second-quarter results after the closing bell in New York yesterday. At the time of writing today, the company's shares are down over 5%.
In notes to clients published today, there was some cautious positivity among some analysts. "Clearly 2016 is a transition year for Hain, however, we believe the company can turn around its business given brand specific issues," Sanford Bernstein analyst Alexian Howard wrote.
However, not everyone on Wall Street is convinced. "$HAIN core US business is in a free fall," Howard Penney, consumer analyst at Hedgeye Risk Management, tweeted yesterday.
On paper, Hain Celestial does have some strong brands in the US. Greek Gods yoghurt is seeing solid numbers, Ella's Kitchen is performing well on that side of the Atlantic and Sensible Portions is still seeing double-digit growth. There are signs some recently under-pressure brands – like MaraNatha – are improving.
Nevertheless, the company faces work ahead to keep some significant competitors at bay and to be flexible enough to adapt to the continued launch of up-and-coming brands into its category. Matching brands to retailers will not be an easy win.
Simon remains a firm believer in Hain Celestial's prospects. "We got great brands, we have great people. I think we have a great strategy. And you know what? We can always execute in a better way, and we will do it. And you know what? We will deliver back to our shareholders."