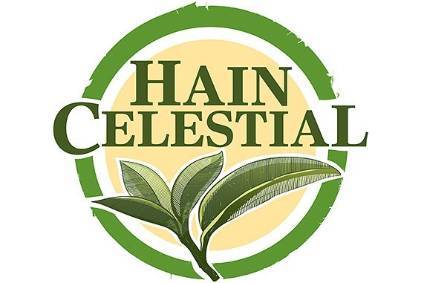 Hain Celestial, one of the US companies that have ridden the wave of growing consumer interest in simpler, natural and organic food in the country, has had a challenging 2016.
The Earth's Best baby food and Terra Chips snacks owner started the year with a profit warning. The company followed that four months later with another change to its forecasts.
And, in August, Hain Celestial saw its shares slump after revealing concerns over its accounting of concessions, concerns that meant it had to delay the publication of its fourth-quarter results and admitting it did not expect to meet the revised forecasts anyway.
Hain Celestial said last month an independent review of the concessions found no evidence of "intentional wrongdoing" but the business has yet to publish those fourth-quarter results and Wall Street is awaiting clarification over how the review could impact the company's historical numbers and its future expectations.
Last week, Hain Celestial announced a raft of external appointments to its executive team, including hiring a Nestle executive to a newly-created role of chief operating officer of the Greek Gods yogurt maker's US operations, bringing in a Danone and Mars Inc alumnus as chief supply chain officer for its domestic business and welcoming an executive at US cereal maker Nature's Path Foods as chief customer officer for its home operations.
The appointments suggested Hain Celestial has been able to attract a number of seasoned executives despite the recent accounting issue.
"Given the onboarding process likely involved some level of diligence on the current state of affairs at Hain, the fact that these seasoned CPG executives were comfortable enough to join the company during a period of limited external visibility to the ongoing accounting could well suggest some higher degree of internal visibility, in our view, as well as comfort in Hain's commercial opportunities moving forward," Barclays analyst Andrew Lazar wrote last week.
Moreover, perhaps Hain Celestial has realised it needs to bring in more outside experience and deepen its management bench as it battles increasing competition on its core natural and organic patch from mainstream packaged food companies that have invested in the categories to try to reinvigorate their own sales. Moreover, there has also been pressure on Hain Celestial from below, with fledgling US companies making inroads into some categories and winning market share. And don't forget the work some major US retailers have put in on developing private-label natural and organic ranges. On 1 December, US retail giant Kroger announced its third-quarter results and revealed another solid quarter from its natural and organic private-label range Simple Truth, which saw sales rise at a double-digit rate.
Interestingly, there have been suggestions in the investment community the external hires could have been prompted by pressure from shareholders. In November, activist investor Corvex Management revealed it had bought shares in Hain Celestial. Could Hain Celestial have made this run of appointments to see off any potential pressure from investors? It's hard to say for sure, of course.
Hain Celestial insists the appointments are "related to the strategic business review" the company started earlier this year. The review, dubbed Project Terra, is a programme Hain Celestial embarked upon with Boston Consulting Group to try to improve its performance. The project identified five "strategic platforms" under which
The project identified five "strategic platforms" under which Hain Celestial's brands would be categorised, based on consumer habits and needs, which founder president and CEO Irwin Simon has said would allow the company to "sharpen its platform for growth".
The programme has also seen Hain Celestial earmark US$100m of cost savings, with the company outlining plans to "optimise" plants, co-packers and procurement, as well as "rationalise" the company's product portfolio. The savings were on top of what Hain Celestial said were existing efforts to save $50m in costs through productivity. The plan, Hain Celestial said, as to reinvest in the brands it did want to keep.
Hain Celestial has been a business driven forward by Simon since its formation in 1993 and the company has grown rapidly to become one of the largest in perhaps the most attractive segments of the US food sector.
However, there appears to have been a recognition that broadening the experience of the senior management team with executives from companies like Nestle, Danone and Campbell Soup Co. is what the company needs as it looks to drive its growth in the increasingly competitive US market.