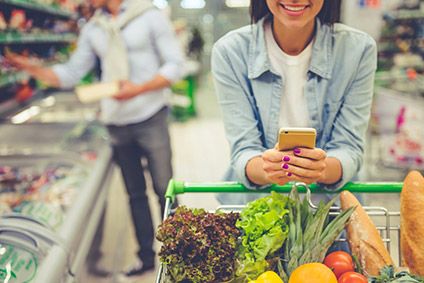 All that's historically been solid in CPG brand marketing is melting into air amid changes in consumer demand, argues just-food's US columnist Victor Martino, who outlines how companies need to react.
It's a brave new world for CPG brands – and the critical organising principle for food companies should be what I call the new consumer experience, which involves how we shop, what we consume and how we form personal relationships with brands.
And central to the new consumer experience is the millennial-minded consumer.
In this age of the new consumer experience and millennial-minded consumer, the traditional five Ps of brand marketing no longer apply as conventionally interpreted and understood. The emergence and centrality of the new consumer experience is changing everything we were taught in business school or on the job.
Why? Because consumers today want brands that create experiences that resonate with them personally and with those in their tribe or community who share the same values and lifestyles.
For example, telling stories and creating experiences around a CPG brand using social media and other creative online and offline platforms matters as much or more today than the free-standing coupon insert and 60-second television spot has over the last 50 years.
Additionally, gone are the days when a food company could build and sustain a brand using mostly push marketing – price promotions, weekly ad circulars, in-store displays and the like – through grocery retailers.
Doing so will without a doubt move added product volume.
Millennials are less a demographic and more a psychographic
But, in the age of the new consumer experience, it does little to communicate a brand to consumers in a way that enables them to form a personal connection to it. It's purely short-term. Promotion but not marketing. You can't build and sustain a brand this way today.
Here's why the traditional five Ps of marketing are obsolete in the era of the new consumer experience:
Product: Today even the best and most unique and differentiated branded food products can be rendered irrelevant if not properly positioned and marketed, which includes putting the consumer experience front and centre.
Price: It remains important but it's less relevant and more relative than ever before. Most consumers will pay a reasonable price-premium for a brand that resonates with their values, beliefs and lifestyles.
Promotion: Knowing the how, when and to whom is more complex than ever before. And the stakes of getting it right or wrong are higher than in the past. Promotions must be part of the consumer experience rather than an isolated event.
Place: The expanding numbers of places to sell CPG products, physical and virtual, has resulted in a more complex environment for CPG marketers. These places – be it a retail store, an online retail marketplace like Amazon, or a direct-to-consumer environment – must be more than a simple storefront. Place today is an integral part of the consumer experience. Where a brand is sold today is part of the definition of the brand's meaning and its story.
People: Who you should sell to or target (demographic, lifestyle group segment and the like) is now one of the first questions food companies and marketers need to answer. Get it wrong and the consequences could be fatal. The experience needs to match the consumer.
At last week's Chicago Ideas Festival in Chicago, which I participated in, Amanda Slavin, founder and CEO of Las Vegas-based experiential and engagement marketing firm CatalystCreativ and an expert in marketing to millennial consumers, articulated something about how marketeers treat millennials that I've been thinking about for quite some time.
Through her extensive research and work with CPG and other types of companies, Slavin has concluded millennials are less a demographic and more a psychographic.
"More generations are acting 'millennial' by leveraging digital tools to interact and engage with the world," she says. "They're asking more from brands regarding how they treat their employees and their customers. They're caring about how corporations impact the world. These people are not necessarily millennial-aged, but they are millennial-minded. They are Baby Boomers, Gen Z, and Gen X, too, and they are all being impacted by and jumping into conversations about AI, bitcoin, growth hacking, bio-hacking, and plenty more.
"Given the sheer volume of 'millennial-minded' consumers, the topics that matter to them absolutely matter to us. They are the ones guiding how we position our brands, create our messaging, and redefine what we stand for. They are the ones who are driving our focus."
I agree with Slavin's assessment and believe it's one of the key reasons we're witnessing a major shift in the CPG industry away from big brand rule to a world where small brands and what they stand for in the hearts and minds of consumers is taking shape in a new paradigm that finds the consumer in the driver's seat instead of the food company, as has been the case since the end of World War II.
Consumer pull is the new big food brand push. And the new consumer experience is the organising principle CPG companies need to use in figuring out how to successfully market brands to the millennial-minded consumer, who unlike the demographic-based conventional definition of the term millennial can literally be any age.
Here are five suggestions and action steps to help guide CPG companies in the age of the new consumer experience and the millennial-minded consumer:
Less demographics, more psychographics and lifestyles
Consumers are looking for a relationship with CPG brands rather than a mere date
The millennial-minded consumer is age-agnostic. Therefore, in order to create the type of brand experience required in the age of the new consumer experience, a deeper understanding of what motivates and drives consumers is required. Demographic data fails in this regard. Instead, an understanding of the psychological and lifestyle aspects of consumers is required – what motivates them, what their values are and what resonates in their hearts and minds when it comes to a brand.
Food tribes
The concept of food tribes or communities is one of the more interesting and fastest-growing phenomenons today. A food tribe is a community linked by common values and beliefs around food choices and nutrition. The US is to a significant extent becoming a nation of these tribes or communities, which are bound by not only what they eat but also by the lifestyle choices that coincide with dietary choice.
A few examples of these food tribes are: vegan, vegetarian, gluten-free, paleo, keto, organic, raw food, bio-hacking and Whole 30. Food tribes are part of what I call the new consumer experience. It's the millennial-minded consumer that's most-involved in food tribes. Understanding this concept is as central to food marketing today as demographic segmentation was in days past.
Create community
At last week's Chicago Ideas Festival Carolyn Tish Blodgett, senior vice president and head of global brand for the successful exercise equipment and media company Peloton, described how the start-up has gone from zero to a valuation of US$4bn in six years by building online and offline communities.
Blodgett, formerly a brand marketer at PepsiCo, said Peloton used entertainer and media sensation Beyoncé's "BeyHive" as the model for its community creation. The "BeyHive" is so loyal to brand Beyoncé that a mere criticism of the performer on social media will be met by hundreds of defenders, all members in proud standing of the singer's collective.
Peloton has used the two principles above, plus classic and innovative community-building techniques, to create a lifestyle around its exercise equipment and related products, which include food and nutrition and other related media. Shared values and lifestyles are what unite Peloton buyers and users to the company and to each other. It's a perfect example of the new consumer experience. Food companies can do the same thing. Community is the new mass-market.
Get personal
People are asking more of brands today than at any time in history. It's not enough to have a great-tasting food or drink product that's offered at a reasonable price. Instead, in the age of the new consumer experience, people want brands to resonate with them personally as well as binding them to their chosen tribe or community.
Personal resonance plus tribal binding is the new brand equation. Consumers are looking for a relationship with CPG brands rather than a mere date, which is how it's been in the past. CPG companies need to go deeper. This requires listening better to consumers, understanding them better and focusing on the ties that bind the brand to them, as well as what binds tribes or communities together.
Offline is the new online
Digital communication is here to stay and will be the main driver in CPG brand marketing. However, just like vinyl records have made a comeback so too is traditional physical experiential marketing.
Brands need to get out in the street, in stores, have a presence in other physical spaces where consumers congregate. High-touch is becoming increasingly important in our digital world, which is why so many online direct-to-consumer companies are opening pop-up shops and launching physical retail stores.
The new consumer experience paradigm requires a 'phygital' approach – online plus offline. After all, people don't form their values and develop their lifestyles only online, nor do our communities exist only in the digital realm. The millennial-minded consumer expects brands to take it to the streets as well as to Facebook, Instagram and Twitter.
All that's historically been solid in CPG brand marketing is melting into air. New rules are being written – and often being tossed away just as fast – as you read this. The old way of understanding the consumer along with the old segmentation by demographics model is outdated, although we still rely on it too much because as an industry we're too slow to change.
The new consumer experience is if nothing else a paradigm in which to view all the change we're living in the CPG industry – and among consumers. The millennial mindset is a better way to view the new consumer because it's psychologically and lifestyle-based rather than simply being age-based.
We need models to help us make better sense of the increasing complexity that is the CPG business. This is one model: The new consumer experience.
just-food columnist Victor Martino is a California-based strategic marketing and business development consultant, analyst, entrepreneur and writer, specialising in the food and grocery industry. He is available for consultation at: victormartino415@gmail.com and www.twitter.com/nsfoodsmemo.