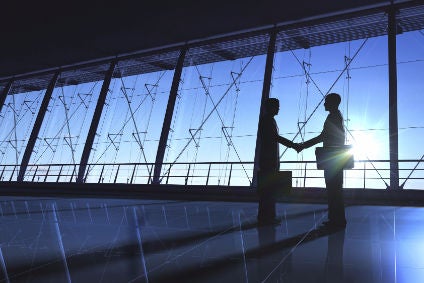 One of the common reasons entrepreneurs are hesitant to embark on a new venture is their apprehension towards securing sufficient funding but large numbers of investors, with deep pockets, are keen to invest in the right food start-up venture, John Stapleton writes.
Entrepreneurs, particularly in the food and beverage sector, need to know where to look and how to structure their approach to secure the most suitable investor or syndicate for their enterprise.
Food and beverage entrepreneurs are in vogue, with the start-up scene in the UK and Ireland exploding over the last five years. Essentially, there has never been a better time to set up a start-up in the food and beverage sector. New products and concepts find opportunities on retailers' shelves almost daily.
But food and beverage entrepreneurs need to create a significant point of difference to stay ahead of the competition.
Ultimately, it is possible for a start-up or an SME to stand out from the crowd if they are sufficiently well-funded. Having said that, a business plan based on spending these funds wisely is equally important.
Enough investors exist who seek added value in investment propositions. Attracting the attention of investors with industry relevance (i.e. "smart money") is the first, if not the most important cornerstone when launching a food or beverage brand.
There are several factors that every knowledgeable investor will expect to see significant evidence of prior to making a new investment commitment.
A strong value proposition
Solving a defined consumer need is imperative to the success of a new brand. Before anything else, an entrepreneur needs to really understand and succinctly define their target market, and exactly what consumer need or problem the product is providing for or solving.
A communication strategy (sometimes involving consumer education), through brand design on-pack or employment of brand awareness levers, needs to be developed to ensure consumers clearly understand the product and how it benefits them.
A growth trajectory plan
Any successful entrepreneur will have a (realistic) plan for growth that will deliver a strong return on investment for the investor – (e.g. many food and beverage entrepreneurs wish to grow into a national/international brand within five years and then sell their business).
Quality
Once purchased for the first time and consumed, the product needs to fulfil (or over-deliver against) the promise the brand has made to the consumer. This then leads to repeat purchase. An experienced investor will search for evidence of this or, depending on the growth-phase of the business, likelihood that this will be the case.
A competitive advantage
To build a national (or international) brand, entrepreneurs need to invest ahead of the curve
The proposition must have a sustainable competitive advantage over existing products on the market and into the future.
Scalability of business model
Ultimately, there need to be sufficient numbers of consumers within the target market who want the product and are prepared to pay the price asked, on a repetitive basis. In addition, the route to market must be viable (and commercially realistic) for both the product category and the target market.
Commercial resilience
The business needs to deliver a realistic gross margin in order to fund brand awareness initiatives and support an ambitious growth trajectory.
Investing ahead of the curve
Entrepreneurs in the food and beverage space need to realise that to build a national (or international) brand they need to invest ahead of the curve. Therefore, unless private funds exist, fundraising is inevitable. Having a realistic valuation at each funding round is part of striking an appropriate balance and building trust with your investor group.
A basic understanding of the role of the retailer
Brand builders in the food and beverage space need to understand there are two main elements to success in the FMCG sector – getting on the shelf (i.e. selling to the buyer) and getting off the shelf (marketing to the consumer) and both need to act in concert.
Ultimately, these are the key criteria for success when building a national food and beverage brand. Smart investors will want to see evidence of each of the above before investing. This will certainly be the case if a relatively high valuation is pursued.
Not all the above elements are always as well developed in funding pitches, as an investor might like. If that is the case, all is not lost.
However, two criteria are absolute – if they are not sufficiently present, any experienced investor will find it difficult to commit an investment:

A very strong product proposition (i.e. the product really does deliver what it claims to deliver)

A strong entrepreneur who has a clear vision, knows the target market really well, has passion and dedication but who also is willing to listen and take advice.
John Stapleton is a serial entrepreneur behind food brands New Covent Garden Soup Co. and Little Dish. He is also an angel investor, industry adviser and speaker on a range of topics including entrepreneurship, leadership and #GetBrexitReady