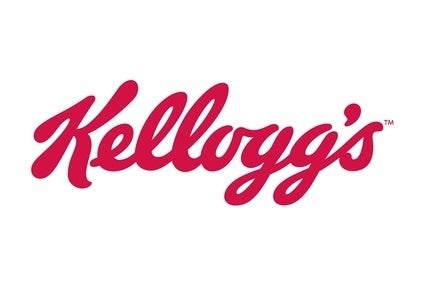 Kellogg has this week insisted its struggling US cereal division is showing signs of improvement. However, despite recent innovation and an attempt to reposition Special K, Kellogg posted yet another period of declining domestic cereal sales in the third quarter. And Hannah Abdulla suggests there are signs Kellogg's expectations for its US cereal business are becoming more subdued.
Kellogg CEO John Bryant appeared to be on a tough mission yesterday (3 November). He was bent on convincing investors its cereal business was getting back on track against a backdrop of another quarter of lower sales in the division.
"We saw improving trends in our US cereal business," said Bryant on an investor call in the wake of Kellogg's third-quarter results. And while sequentially the result might be an improvement, it has to be said progress comes on the back of some very weak performances.
For the third quarter, sales in North America fell 2.7% to US$2.3bn. A fall in sales of from Kellogg's US Morning Foods division to $762m from $782m was a contributor to that overall decline. Operating profit from the unit fell to $110m compared to $115m during the year-ago quarter.
Kellogg has been battling with weak cereal sales for a number of quarters. Last November, the firm came under fire from investors for plans to pump more cash into its dwindling cereal business instead of its growing snacks business. At the time, a 4.7% sales drop in cereals pulled down its overall sales for the quarter. The firm committed to reposition its Special K brand to turn attention away from it being a "diet brand" and to invest in innovation in its other cereal brands.
But – with sales continuting in their downward trajectory – questions over when a recovery from cereals will materialise are no doubt looming among investors. Shares in Kellogg plunged 3.57% yesterday to US$68.09 per share.
Bryant is insistent Kellogg is making a comeback in its flagship category. According to Kellogg, citing publicly-available data, its branded cereals gained share in the 12 weeks. "While volume declined in our US cereal and snacks businesses, we continue to see signs of stabilisation," the chief executive asserted.
Addressing its six "core" cereals, Bryant said Mini Wheats, he said, "did well, again thanks to innovation". And he added "adult cereals" a category including Special K and Raisin Bran, "which have been an area of softness, returned to growth". Bryant said Raisin Bran posted double-digit growth on the back of advertising and innovation.
Jonathan Feeney, analyst at Athlos Research, asked Bryant what specifically was resulting in the "improved trends" in cereal, which resulted in an interesting answer around consumption habits. "We've actually seen consumption of breakfast at home growing…It's been more how we compete at that breakfast occasion at home."
Bryant then pointed out how the shift from "diet foods" to "wellness foods" in the Special K and Kashi brands were also progressing well.
"You're seeing Special K return to growth behind movement and positioning. It got caught in a little bit more of a diet positioning towards a wellness positioning now, with new foods coming out that support that. Kashi, between the team in California ramping up the innovations, staying on trend with foods that are evolving and emerging in the marketplace, and you're seeing how the innovation is starting to drive that business back to a better place.
"I think a lot of this [category growth] has to do with what we are doing to drive our business. And, quite frankly, the category performance is a combination of what manufacturers do, rather than a determinate of how all manufacturers do it, so if all the manufacturers do better, the category does better," he said.
Kellogg also appeared upbeat regarding its US cereal category's progress in early 2016. US launches in the first quarter will include Special K Nourish ready-to-eat cereal – a cereal "with positive nutrition and ingredients the consumer can see in the food". The product has already been launched in Australia. The US SKUs will include Cranberry Coconut Almond and Apple Raspberry Almond, both made with a multi-grain quinoa flake.
"You'll remember that this ready-to-eat cereal has been very popular in other parts of the world, and retail acceptance in the US has been encouraging," urged Bryant. "We've got a lot of activity planned for the launch, and we're excited about the potential."
However, Alexia Howard, an analyst at Sanford Bernstein, noted that, while Kellogg seemed to be "talking in a very positive way" about its US cereal business, sales in US Morning Foods were still down on an organic basis.
"Can I just calibrate my expectations from what success in US cereals looks like in 2016?" she asked. "I know you were feeling pressure earlier in the year to really get the US cereal business back on track by the end of the year. It seems as though you're talking in a very positive way about it. You've got a lot of innovation coming down the pipe, but the US Morning Foods organic sales are still down 2.6%. So is it enough just to be gaining share in a category that's down or what's the colour? What's the description of what good looks like for next year?"
Bryant's answer was telling – and seemingly betrayed a change in Kellogg's thinking from earlier this year. "In a market like the US, given the performance of the category in recent years, if we could stabilise the US cereal business in a stable category, I'd define that as success," Bryant said. "So in the context of the Kellogg Company portfolio and hitting our low single-digit sales growth target next year, we don't need to see growth from the US cereal business."
Back in February, when Kellogg reported its results for 2014 and was looking ahead for how it thought its businesses could perform in 2015, Bryant said the company expected US cereal sales to fall this year – but expected the unit to see growth.
"We expect that sales in the US cereal business will be down in 2015, but that trends will show a real improvement over those we saw in 2014," he said at the time. "We've been focusing on improving the cereal business and we have a lot of activity planned for 2015, some of which is beginning now. We've launched new products and redesigned food and packaging to better appeal to consumer trends. We have continued our brand support, while increasing our efforts to drive category relevance. And we're driving more effectiveness from our investment, not just the incremental work, but the core investment as well. Improvement will come over time and we're confident that we have the ideas and the brands necessary to stabilise the business and return it to growth."
It is fortunate for Kellogg that it does not need to grow US cereal to hit group-wide growth targets because the prospects of seeing growth seem fairly dim. We are unlikely in the near term to see an upturn in sales from Kellogg's domestic cereal business.
Nevertheless, over the next few quarters it will be interesting to see just what impact further cereal innovation has on Kellogg's sales. While this investment is needed to stem the decline of the category, if it fails to reverse the sales drop the question will surely become whether management should look to allocate capital to higher growth areas of the business that generate a better ROI and manage US cereal for cash.