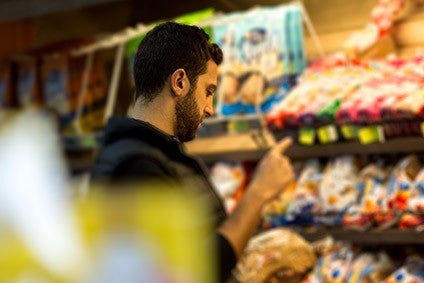 In IRI's latest exclusive column, the industry researchers highlight how demand in Europe for local food is on the rise – and how it's smaller brands capitalising.
The term 'food miles' – the distance food travels from production to consumer – has become a familiar term among consumers. Figures from Slow Food, Italy-based advocates of local food, suggest the average meal travels 1,200km from the farm to the plate.
Proponents of buying local food argue growing food closer to home means fewer carbon emissions, will be fresher and also supports local economies. As a result, global FMCG companies are tapping into a 'play small, win big' or even a 'fail fast' philosophy, in a bid to win shoppers over by launching products with regional provenance – whether that's flavours, ingredients, recipes or other attributes.
But it is local and national brands that are winning the race to consumers' hearts and minds – and ultimately their share of wallet. Never before have we seen so many challenger brands emerging in the FMCG sector, driven by innovation, creativity and demand for authenticity and provenance. The premiumisation of some parts of the aisle is also helping these smaller, more agile firms to gain a foothold, as well as new food trends like free-from and vegan.
European retailers see opportunities to differentiate their offerings by devoting more space in-store to champion local products and tailoring their ranges to embrace consumer attitudes towards the importance of produce that is grown or produced locally.
Last month, Dutch supermarket chain Albert Heijn announced the addition of four food startups to its 'AH Startup Shelf' initiative, which gives food startups the opportunity to showcase their products for a week at selected stores. Amsterdam-based ThijsThee has already taken advantage of this opportunity to show off its range of iced teas from rescued fruits, while another startup, Spruit, is offering responsible frozen meals for babies.
In the UK, Morrisons has recruited more than 200 local food suppliers in an effort to cut food miles, including artisan ice cream and cheese makers. The 'Local Foodmakers' initiative was launched following direct feedback from consumers that they wanted more British products and food made near to where they live, believing it to be fresher and supporting local farmers and businesses.
Support for local producers and quality are key factors identified in a recent survey by IRI, which shows a clear move towards more geocentric purchasing among consumers. Over 70% of European shoppers identify strongly with ethical practices, including brands that respect the environment and use environmentally friendly packaging but they also have a clear preference for buying local products that have made only a short journey to the store.
In particular, European shoppers are developing a much stronger affinity with locally produced fresh food, with 29% preferring local or national brands (versus 30% for big/international brands only). This is even more apparent in southern parts of Europe, particularly in Spain (40%) and Greece (36%) where the prevalence for buying local fresh produce is much more ingrained in the national psyche.
This marked preference in the fresh foods category could be more than just about food miles and strong social and environmental credentials. Thanks to the increasing popularity for healthy, natural products and for food on the go, consumers are also looking for good taste and convenience as well.
Geocentric purchasing is a win for fresh food, certainly, but it seems many of us are unwilling to change our shopping habits completely towards local or national brands in other macro categories, like in personal & beauty care products and in alcohol, preferring big brands.
The biggest barriers to a geocentric purchase are lack of product availability, limited assortment and higher prices (compared to bigger brands). Price remains a key sticking point for consumers, with half reluctant to pay more, particularly for products that are locally sourced and organic.
That said, the top 50 manufacturers' share of FMCG is declining in six of the seven European countries involved in the IRI study. So while global brands on a macro-category level are dominant, they are under more pressure to adapt in order to attract and retain shoppers. They need to be doing more to embrace attributes that are set to shape future shopper preferences and look for new revenue streams and growth areas by accommodating changing tastes and attitudes at a local level.
Some are responding by acquiring or investing in local and startup brands in a bid to tap into new sources of growth. Just how many shoppers know that small ethical brand Innocent Drinks is in fact owned by Coca-Cola or that organic chocolate brand Green & Black's is owned by Mondelez International – despite those deals being done several years ago?
We're also seeing more corporate food and drink incubators, such as PepsiCo's Nutrition Greenhouse accelerator programme, designed to discover and support emerging brands in the food and beverage sector. Everyone from Unilever Ventures – designed to help "scale businesses and grow strong brands" – to AB InBev, which this year launched an accelerator fund for startups and entrepreneurs looking to tackle global sustainability issues, is getting in on the act.
In our survey, 40% of shoppers in the region call out limited availability as a barrier to purchasing local. Place this against the backdrop of a growing hunger for locally-oriented products, consumers' quest for personalisation and this David vs. Goliath style challenge looks to set to continue in the coming years.
Private label's move from imitator to disruptor puts long-established brand players under even more pressure to evolve and maintain relevance. Dialling down the homogenised approach to product development and adapting to local shopper's appetite for authenticity will be key to maintaining long-term relevance.