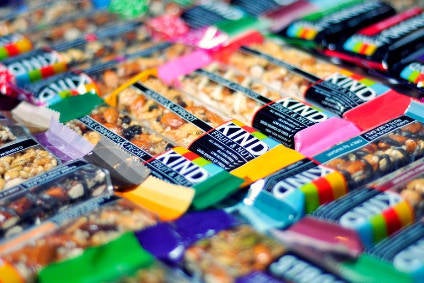 E-commerce is becoming a channel upon which food manufacturers are placing increasing amounts of attention – and resources. In the first of a regular column on just-food, Keith Anderson, vice president of strategy and insights at e-commerce consultants Profitero, analyses the online opportunity for businesses, sets out how they can harness the growth in the channel and illustrates how some smaller brands are gaining an edge.
Consumer packaged goods in the US saw a phenomenal rate of growth in e-commerce in 2015.
Figures from business analytics consultants 1010data estimated total e-commerce sales increased 30% year-on-year – but CPG sales through the channel outpaced the rest of the industry, growing at 42%.
But it's not just about sales online. The e-commerce channel also plays an integral role in defining and changing how consumers are approaching the path-to-purchase. Three-quarters of all shopping trips now begin online, whether that be to carry out product research or to check prices, and Deloitte suggests almost two-thirds of every dollar spent in brick-and-mortar stores is influenced by a digital interaction.
With IRI predicting e-commerce will account for approximately 50% of CPG growth in the coming years, what are companies doing to capture their fair share of this US$28bn opportunity?
Embracing change as an opportunity for growth
A growing consensus among leading CPG firms is online is a channel that cannot be ignored but that fundamental challenges remain. The path-to-purchase is evolving rapidly: CPGs are not only having to deal with a shift in consumer shopping habits, but are also confronted with the emergence of new retailers (such as Jet and Boxed), as well as new technologies (e.g. Amazon's Dash and Echo).
However, while food and beverage firms have been comparatively slow on the uptake for e-commerce sales versus more mature categories (around 2% of CPG sales are estimated to be generated online), increasing numbers of companies are publicly stating their commitment to the online channel.
Mondelez International has said it believes there is a "$1bn opportunity" from e-commerce by 2020. PepsiCo has stated "e-commerce is emerging as a significant factor" for the company and "to help retailers navigate this changing landscape, we plan on increasing our e-commerce presence". Meanwhile, for General Mills, e-commerce is "mission critical".
Why Amazon is pivotal to e-commerce growth in US
As with other categories online, Amazon is fuelling CPG e-commerce growth – both in terms of its growing portfolio of e-commerce "formats" like Pantry and AmazonFresh, as well as new devices and interfaces oriented to CPG products like Dash and Echo.
For most CPG companies with shelf-stable products, Amazon is pivotal to an e-commerce strategy, with its share of the total online market in the US estimated to be somewhere between a third and 40% (it varies by category).
According to analysis from 1010data, more than 20% of all CPG growth in 2015 came from Amazon's Subscribe and Save – an automated replenishment feature that sends out products to customers at a designated frequency.
The figures from 1010data reveals laundry detergent was the fastest-growing CPG category in e-commerce last year, while the biggest category in terms of dollar sales was pet food, which grew 55% in 2015 to $760 million.
However, the fastest-growing brand among those products with more than $5m in annual sales was Amazon's own line of baby wipes, Amazon Elements, followed by Bai drinks – evidence the traditional leaders in the brick-and-mortar channel are not necessarily the same online. Vega, the plant-based foods maker acquired by WhiteWave Foods last summer, is in the top ten.
Source: 1010data
We provide our own Amazon FastMovers data, which benchmarks best-selling products at Amazon. Below are the top five best-selling brands in Profitero's FastMovers for US snack foods and soft drinks for December 2015.
Snack Foods
Source: Profitero
Soft Drinks
Source: Profitero
Among these names are the usual suspects—market-leading incumbent brands like Coca Cola, Pepsi, and Larabar. But notably, among the top performers, are zero-calorie soft drink Zevia and snack bar maker Kind LLC, brands that may not have dominant distribution and shelf space in the brick-and-mortar retail channels but for which e-ommerce is a primary focus.
In the context of Amazon's best sellers, it is also worth noting the importance of online reviews for CPG brands. Kind is the best-selling snack brand on Amazon and has the highest average number of customer reviews: 3,107. That illustrates that once a shopper has bought your product, you then have the opportunity to leverage brand advocates by encouraging them to rate your product and write a product review – helping you to drive even more customers.
Future proofing your business in 2016 and beyond
It is clear the online channel and its influence on physical retail will continue to accelerate in 2016. New brands are continuing to emerge and, at the same time, are investing aggressively online – as are the major names in the industry. With e-commerce set to represent between 5-10% of all CPG sales over the next few years, it is essential to plan for success now to grab a slice of this $28bn opportunity.