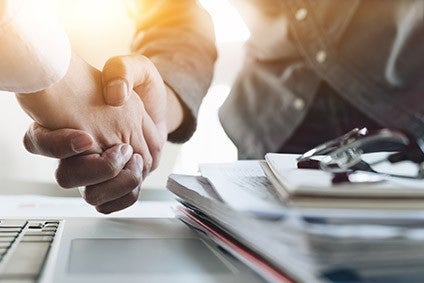 Purpose is becoming an increasing driver of motivation, not just for internal but also for external stakeholders.
We are all seeing a growing trend within the food sector of producers and organisations becoming purpose-driven – which is usually accompanied by significant spending to communicate that purpose to drive sales, appeal to investors and to attract and retain talent.
But if you are thinking about driving a purpose agenda across your organisation, you need to ask yourself some challenging questions. Is this desire to be purpose-driven authentic? Do you and your fellow leaders have the mindset, the belief and the determination to drive it through? Are you prepared both logistically and financially to ensure that purpose permeates every aspect of the value chain?
The power of social media and instant communication has given both end-consumers and potential whistle-blowers the ability to make noise first at any hint of inconsistency or inauthenticity – and check the facts later. The consequences – and potential backlash – can not only disengage employees, but also quickly bring the whole organisation down.
One of our executive coaches has been coaching Peter, the CEO of a branded food company – an organisation that had recently announced a new purpose-driven agenda. In one of the early coaching sessions, Peter had spent time exploring this reality and what it meant for him to lead a purpose-driven organisation. He left the session with an action plan to connect more widely across all levels of the business to engage people with it. He felt this was an effective way not only to demonstrate his commitment to the new agenda but also to extend the dialogue and debate about how each employee could play his or her part in it.
Peter arrived at his next coaching session in an agitated state. "I had a 'brown bag lunch' yesterday with Joe, the junior supply chain manager in one of our UK divisions," he explained. "During our conversation Joe told me about an issue he's having with one of his suppliers. Whilst the company isn't a key player in the value chain, he feels it is cutting corners and doing things in complete opposition to our purpose and proposed that we terminate our contract with them."
However, Joe was unaware the supplier in question is a global partner. Furthermore, it is the best quality and most innovative operator in its sector.
Peter spent most of the coaching session focusing on and thinking through the implications that the organisation's purpose might have on all supplier relationships. Together, they discussed the impact of doing nothing in this particular case and Peter reflected the potential danger of something coming out on social media or in the press would keep him awake at night. But, just as importantly, he also worried about the impact doing nothing could have on Joe's morale – and the knock-on effect on Joe's colleagues and stakeholders.
"So what are your options?" asked Peter's coach.
After thinking various scenarios through, Peter decided to take the issue to his leadership team to get their input to create an action plan.
At the next leadership team meeting, after much discussion, the team decided the impact of terminating the supplier relationship would be too great, both in terms of the time needed to find a new partner and the significant bottleneck this would cause production.
Instead, they created a task force to partner with the supplier, helping them to identify and adopt new and sustainable ways to work together successfully. This was going to require significant short term investment, but the leadership team agreed that it would enable them to maintain product quality whilst being authentic to their company vision.
Peter suggested Joe should be a member of the task force – and he is now seconded as interim communications director at the supplier, helping them to change.
It is still too early to evaluate any long-term effects on the bottom line. However, the leadership team is confident the short-term costs will be outweighed by the long-term benefits. The success of the taskforce has already resulted in more sustainable working practices being put in place by their partner supplier. And, now that the internal grapevine has swung into action, anecdotal feedback already suggests a positive impact on trust and staff engagement levels within the organisation.
So what are the learnings to take from Peter's experience?
The decision to become a purpose-driven organisation has to be about more than just a marketing advantage. If you decide to go ahead, you need to think through the potential consequences through the value chain and commit to cascading the inherent values across the whole business. This means holding not only your own people to account, but also your suppliers.
If you are prepared to be consistent, the results can be impressive. You really can start to change the world – and take all your people with you.