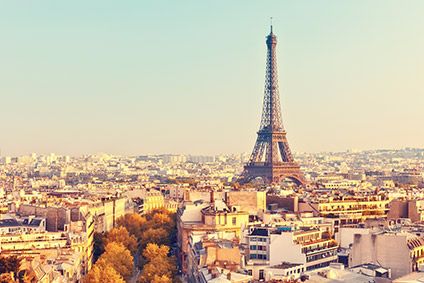 After decades of growth, FMCG sales in developed countries have largely reached capacity.
While there is always room for growth in specific categories, the truth is you simply cannot eat several breakfasts in a day or wash your clothes when they are already clean. Flat growth is, in a number of areas, the best that can be hoped for as the drive now is to buy less, for both health reasons and the environmental impact of waste.
Looking specifically at France, we have strong evidence of the lack of latent demand in the market when we consider the price war that occurred from 2014 to 2017 between the supermarkets and hypermarkets. Even though prices dropped by 3.7% on average, volume only rose by 1.1%.
The truth is there is a huge increase in choice and channels for consumers and the competition for a share of wallet goes beyond FMCG; there are now many ways to spend your money that simply weren't around 20 or even ten years ago.
If we look at overall growth in the value of transactions in France between 2016 and 2017, the top three businesses that grew were Amazon (up 117m transactions), Uber (49m more transactions) and Lidl (which saw transactions rse 42m).
There are some FMCG retailers like Intermarche (which saw transactions grow 27m) and E.Leclerc (with 22m more transactions) that have found ways to grow.
Intermarche is not only a retailer but to some extent also a manufacturer and they also advertise on a regular basis. E. Leclerc has a strong position on price that has contributed to their success.
Moreover, while the mass market is struggling, in France there is plenty of growth in specific areas as consumers look to break out beyond the standard offering to find more unique or specialist products and brands.
In a study conducted between 2016 and 2017 by IRI, among stores that were performing well we found there was a very strong correlation between the availability of organic products and the performance of the store.
Organic food is an area of growth in France. In 2017 the sector had a penetration of 26%, which was an increase of 3% year on year, while there is a repeat shopping rate of 60% from one quarter to another.
Fresh, artisan and local produce is another area that is thriving with specialist stores like Grand Frais performing well. One-third of households now shop in these stores, an increase of 10.7% in the last year alone. Spend in these stores grew by 16.2% during 2017 with the average basket size now averaging EUR31.70.
Consumers are seeking a more personalised shopping experience in both the products they buy and from their in-store experience. This personalisation is only possible by knowing the consumer better. Online retailers can do this through the abundance of data they collect with every click, while the small local artisan bakery can simply talk to their consumers and get to know them as individuals.
Brands such as Nespresso, in effect both a manufacturer and a retailer, are already excellent at personalising their offer and targeting it in a way that at least feels very individual.
The challenge for manufacturers is to find a way to do the same thing by using data in an intelligent way and to work with the retailers to better understand the needs of each store. This is something that they have to prioritise as they are losing share. IRI works with a fintech company to track spending across 350,000 people in France and this data shows that spending in supermarkets and hypermarkets declined from 18.6% in 2016 to 17.8% in 2017.
Manufacturers and retailers have plenty to learn from local shops on tailoring the products on offer but also the in-store experience. This is a key area where they can offer a more personalised experience, from beer shooters to juice bars, there are many things the big retailers can do that will help the consumer want to visit their store.
What big retailers have is space and there is a growing trend to incorporate more of an experience into the shopping trip. This is one opportunity for manufacturers to work with the retailers. Out-of-home breakfasts are in growth in France, so working with a convenience store to create a branded breakfast area would seem an ideal opportunity to offer something different to the consumer.
The big manufacturers and retailers will be never be as cheap and quick as the pure online businesses or as unique as the specialist retailer, so they need to find new ways to evolve and avoid becoming the squeezed middle. The future growth for the mass market will come for those that can be agile and adapt their products effectively so that consumers feel understood. Manufacturers and retailers need to collaborate on big data to really understand who they are targeting and where, and then work on experience to make themselves a destination rather than a place to just pass through.