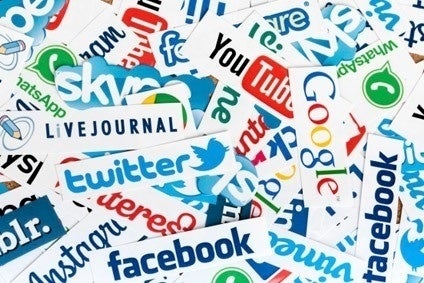 Now, connecting with shoppers on their path to purchase begins way before they even enter a store.
Years ago consumers were a little more predictable in their behaviour but they no longer conform to predictable linear patterns – in fact quite the opposite. A consumer's decision to purchase is much more dynamic as they are constantly deluged with a raft of digital media channels, from online and mobile, to social media and other emerging technologies.
Figures suggest digital media is becoming the marketing method of choice for FMCGs – out of total media advertising spend worldwide of $559bn in 2014, $146 billion was digital ad spend and $40.2 billion mobile Internet ad spend. The UK, France and Germany represent the biggest spenders on digital, with Italy, the Netherlands and Spain trailing. What's interesting is that we will see double-digit growth across all markets by 2018, with Italy and the UK showing significant growth in digital and Spain and France in mobile.
But while manufacturers and retailers continue to invest in digital media spend across the board, the challenge for them is understanding whether that investment is delivering real value or impact – and ultimately translating into sales.
Measuring the effectiveness of a digital media campaign is notoriously difficult but in the current period of economic uncertainty, where we've seen both volume and value decline across most markets, it's more important than ever to measure the return on investment for digital marketing. For those championing digital media campaigns within FMCGs, it means their marketing spend needs to work that much harder and more efficiently.
If we take a step back and look at what digital media is about, it's about boosting brand awareness, influencing the path to purchase, increasing basket size, increasing a shopper's total spend on a brand and prompting sales.
The mistake that many brands make, however, is in thinking clicks and impressions mean sales. This is not the case. If you think about the true nature of online, just because someone is clicking on something does not mean that they will actually buy it.
So as a brand, if you're spending millions on digital media, you have to know the money you're spending is being spent in the right place at the right time and is driving sales where it matters. And where it matters right now is in-store, with 95% of sales still made through bricks and mortar. There are many digital media methods and channels all with unique characteristic and potential. Whether it's search, display, mobile, video on demand or social sharing, you need to know what's working for you.
For a complete picture, you need to look at a range of measurements, such as store comparisons, what happened to competitor brands during the campaign (e.g. did they steal market share?), what happened to category sales and so on.
Sales provide the only viable measurement for real ROI – and this is the first step in measuring a successful digital media campaign. But proving ROI is both the biggest challenge and opportunity for any FMCG company.