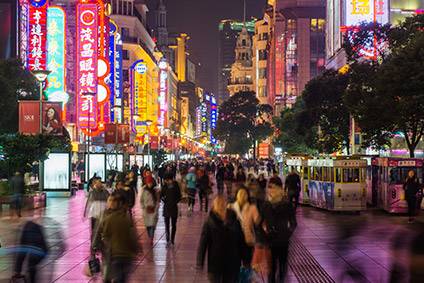 Our correspondent Peter Peverelli look at the cultural barriers that have to be cleared by Western manufacturers attempting to sell sauces and seasonings in China.
Seasoning is one of the aspects on which the various cuisines of the world differentiate most.
But the signs are that China is becoming more receptive to Western-style flavours – as long as Western manufacturers understand the cultural differences at play.
While Western dishes usually have a dominant flavour: sweet, tart, savoury, etc., most Chinese dishes combine several flavours. An important aspect on which Chinese cooks distinguish themselves is their combination of the basic flavours choosing their favourite seasoning products from the traditional palette of flavours in a Chinese kitchen.
Chinese market research divides condiments into two main types: single and compound. Single products are more traditional, the most representative being soy sauce, vinegar, savoury pastes, spices, pickled vegetables and cooking wine. The main compound seasonings are divided into chicken essence (a combination of powdered chicken meat, MSG and salt), hot pot seasoning, Chinese compound seasoning and Western compound seasoning.
The first two, especially the second, should also be regarded as 'Chinese', and have a large share of this market. The Chinese condiment market is attractive. Its estimated value for 2019 is CNY370bn (US$52.9bn) according to China Business Intelligence Net.
How well do you really know your competitors?
Access the most comprehensive Company Profiles on the market, powered by GlobalData. Save hours of research. Gain competitive edge.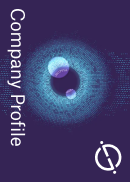 Company Profile – free sample
Thank you!
Your download email will arrive shortly
Not ready to buy yet? Download a free sample
We are confident about the unique quality of our Company Profiles. However, we want you to make the most beneficial decision for your business, so we offer a free sample that you can download by submitting the below form
By GlobalData
The focus category of this column should be the compound seasonings. This is because they are a more recent development, alleviating the work of cooks, in particular home cooks who have much less time to spend in the kitchen than before, while their expectations of the dishes (and don't forget the expectations of the other members of the household) remain the same.
A recent survey by IRG estimates the value of the 2019 compound seasoning market at CNY21.1bn and this is expected to increase to CNY25.4bn in 2020. That is an increase of more than 20% in just one year, making this a very lucrative market to get involved in now.
It is not hard to determine where the opportunities for international suppliers lie. Traditional Chinese condiments are the forte of the Chinese manufacturers. New versions of soy sauce or rice vinegar have appeared in recent years and it is not likely that Western seasoning makers can beat their Chinese counterparts on their own turf.
One exception could be balsamic vinegar. Many of my Chinese friends like me to bring some during my frequent visits to China. However, even in that category, what they like best is not the traditional balsamic, but newer versions like fruit-flavoured balsamic.
On the other hand, there are very few Chinese manufacturers of Western-style seasoning products like BBQ sauces or salad dressings. So, why aren't we seeing rows of imported sauces on the shelves of Chinese supermarkets? The answer is twofold: flavour and a lack of acquaintance with how to apply such products.
Flavour is a matter of R&D. Suppliers who want to really grow roots in the Chinese market need to study the basics of flavouring in Chinese cooking. While the range of flavours may seem endless, there are a number of traditional combinations of flavouring agents that are used in different dishes.
An example is yuxiang (literally: fish flavour). The standard recipe for yuxiang sauce is: chilli pepper, salt, soy sauce, (rice) vinegar, sugar, ground ginger, garlic, watered starch and cooking rice wine. Menus of countless Chinese restaurants include yuxiang eggplants, yuxiang pork shreds, etc. Lee Kum Kee is selling ready-to-use yuxiang sauce in glass jars. However, I can imagine that one could develop a yuxiang (salad) dressing, a Western-style dressing, slightly tart, with a Chinese flavour, sold in a tube or squeeze bottle, which is easier to handle and more hygienic than a glass jar with a screw top.
Another Chinese compound flavour in this category is mala, 'numbing spicy'. This flavour has its roots in Sichuan cuisine, but has conquered the entire nation during the past couple of decades. The numbing effect is due to the use of Sichuan peppers (huajiao). When you chew on just one corn, it can numb your entire oral cavity. It is not a nice experience, but Sichuan pepper with chilli is a golden combination. I believe that a mala note could be added to a range of generic sauces and dressings.
As for the way of applying such seasoning products, suppliers need to design proper marketing tools, teaching Chinese consumers how to use them.
The best way to learn is to analyse a top selling product in this category. Chinese online shop Jingdong regularly updates top ten lists of a large number of product groups. The current top selling Western-style compound condiment is Heinz Tomato Chilli Sauce. The home page of this product on the Jingdong site provides very detailed graphic information on how the sauce can be used, leaving no room for misunderstanding. You can add a few drops to a salad or on a plate next to a steak (Western-style; one large piece). You can also heat it and pour it over a piece of fried chicken, like a regular sauce. And you can put a small dish of the sauce on the table, so you can dip whatever you are eating in it.
What I particularly like in this ad is the advice that you can also heat this product. While Chinese cuisine also includes cold dishes, they are typically eaten as appetisers. Chinese still prefer their food hot.
I have found similar ways of using Western-style dressing in hot dishes. Searching through Weibo, China's version of Twitter, I found a recipe for ham and egg pancakes as an in-between meals snack. The recipe includes salad dressing (the video does not show which brand) as a condiment, squeezed on the pancake halfway in the cooking process. Although there is no particular harm in heating salad dressings, it would be a bonus to take this into account in the formulation of the product for the Chinese market and then add this to your marketing story.
Chinese like to hear that foreign food suppliers have taken note of 'typically Chinese' habits.