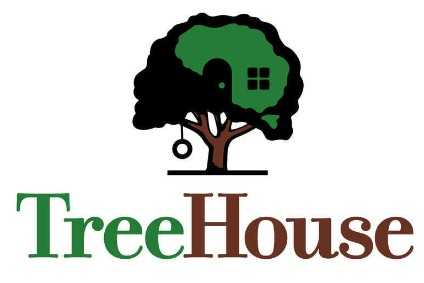 After a largely smooth decade for TreeHouse Foods since its inception in 2005, the largest private-label supplier in the US has found it tough going in the last 18 months or so.
And, worryingly for investors, the latest numbers coming out of the company, published this week, did not make for entirely happy reading.
However, TreeHouse's third-quarter earnings miss and a fourth-quarter forecast below market expectations were not the only bits of concerning news to emerge out of the business.
The group also announced the resignation of company president Bob Aiken after only five months in the job. Chairman and CEO Sam Reed – who described Aikens' resignation as "a personal decision" and "a surprise" – is to become the company's new president, meaning TreeHouse is now looking for a new CEO.
"Although shaken by this turn of events, TreeHouse is a resilient structure, built upon a solid foundation, designed to withstand seismic tremors and built to weather storms from any quarter," Reed told analysts and investors on the company's third-quarter earnings call.
That said, over the last year, there has been a number of changes in TreeHouse's senior management, while the company has also struggled to digest the largest acquisition in its history, struck in November 2015 and finalised in February last year.
The purchase of the then ConAgra Foods' private-label assets almost doubled TreeHouse's size, creating an enlarged business spanning more than 20 categories. However, TreeHouse, a business that has made M&A a significant part of its growth strategy since being spun off from US dairy giant Dean Foods 12 years ago, has found it a challenge integrating an asset that laboured under ConAgra, which was prepared to sell the assets at a price far lower than it paid just four years earlier.
Shares in TreeHouse slumped yesterday by more than a third, falling to their lowest price since the autumn of 2010.
The company did see its top-line trends improve in the third quarter but underlying sales remained flat and margin issues means it is now looking for "significant incremental savings" by the end of next year – on top of the TreeHouse 2020 programme under which the business will look to embark on moves including reducing idle capacity and cutting SKUs.
In the still brand-centric US, private-label accounts for lower share of the consumer packaged goods sector than in Europe. In 2016, private-label's share of CPG sales stood at around 14%. And, according to Deborah Weinswig, managing director of US consultancy Fung Global Retail & Technology, IRI data showed private label lost share of total CPG sales in the US last year.
There is some debate about the prospects for private label in the US and how fast and far it could grow and Reed sought yesterday to assuage concerns about the sector's prospects in the country.
"Well before the advent of Amazon and the emergence of doing deep discounters, our industry entered an era of declining retail store foot traffic and minimal food inflation. These factors acting in tandem have transformed some merchants into auctioneers demanding discounts from suppliers as the means of buffeting the winds of change sweeping our industry.
"The effects of this scenario on branded CPG giants in the North American marketplace have been nothing short of a remarkable collapse of top-line growth. In sharp contrast, private label, in general, and TreeHouse, in particular, have enjoyed modest but steady volume growth, despite strong headwinds elsewhere."
For some industry watchers, the rise in the US of hard-discount retailers like Aldi and Lidl, Amazon's recent acquisition of Whole Foods and growing consumer demand for natural and organic products are seen as potential tailwinds for private-label in the country.
Reed insisted TreeHouse had a product range that met the changes in consumer demand seen in the US. "Our growth sprouts from a product portfolio replete with offerings that satisfy millennial demands for health and wellness, social relevance and a sustainable lifestyle. We have enjoyed fine progress to-date in this arena and foresee even more opportunity ahead."
Nevertheless, TreeHouse's management did not seek to hide the challenges facing the business at present. Reed admitted the company would "continue to struggle financially in the near-term" and CFO Matthew Foulston provided a flavour of the factors inside and outside TreeHouse that are weighing on its performance.
"We are facing headwinds here that are not only driven by the external – channel proliferation, retailers under top-line pressure, rising input costs and transportation of freight shortages – but also headwinds that are under our control, in terms of manufacturing complexity, bid price discipline and sales growth implementation," Foulston said.
We must streamline our cost structure and improve our operational performance in order to capture this opportunity
He added: "There is absolutely no doubt in my mind that we are in the right place with private label, but we're an organisation that must streamline our cost structure and improve our operational performance in order to capture this opportunity."
Nevertheless, yesterday's third-quarter earnings call lasted more than 90 minutes, with TreeHouse facing a series of questions about the company's prospects, the outlook for competition in private label and whether the group could look to make disposals or combine with a peer to improve its performance.
Consumer Edge Research analyst Jonathan Feeney described private label as "not an easy industry" and asked Reed: "There are others who have made acquisitions in this space and know private label very well. Has it crossed your mind to run some kind of strategic process and decide whether divestitures or a combination with other company is the right answer here as you look for a new CEO after such a quick transition?"
Reed did not directly answer the question but said: "I think if you're able to come to the investor Day in a week or so hence, what you'll see is the development of extraordinary capability that is just coming into visibility at this business.
"And going through these matters, I think that not only will we be able to stay on our strategic plan, improve our foundational basics, but also bring new capability to the fore that will benefit us and manifest in ways including putting the house in order, improved financial results, and importantly, an improved connection to our customers as well."
TreeHouse's scale means it has a chance at capturing any increased interest among Americans for private label. Despite the company's recent issues, there are signs sales at least are improving and it is trying to put more focus on the categories and customers where it will find better returns.
That said, TreeHouse is at probably the most challenging point of its still relatively young history and will need to recruit an experienced CEO quickly to regain investor confidence and pick itself up for what looks set to be a competitive part of the US food industry in the months and years ahead.