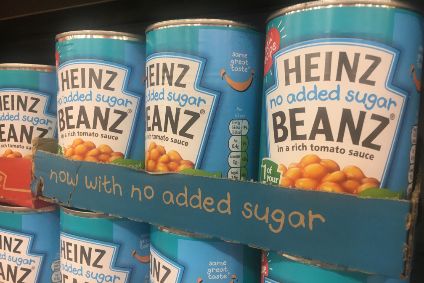 US food major Kraft Heinz has seen pantry-loading fuel sales in the first quarter of the year but such a boost is to be expected. Investors will still have much to ponder, writes Dean Best.
Kraft Heinz has provided some welcome news on its sales performance but investors will be looking beyond the boost Covid-19 has given the US giant's top line.
The Kraft cheese and Heinz ketchup maker had predicted a fall in first-quarter sales but a jump in demand, as consumers have sought shelf-stable items, means the company now expects its sales, on an organic basis, to rise 6% in the first quarter of 2020.
After Kraft Heinz's well-documented challenges over the last couple of years, the company's sales numbers are a positive. Nonetheless, a company like Kraft Heinz – selling foods like soup and baked beans – should be seeing a sales bounce amid the coronavirus crisis. And there were other parts of Kraft Heinz's announcement that will cause investors' brows to furrow.
The rise in sales won't fully flow through to Kraft Heinz's earnings in the first quarter due to the higher costs the company has incurred to meet demand, as well as due to expenses in areas like marketing the company flagged when it published its 2019 results in February.
Moreover, Kraft Heinz has pushed back its long-awaited investor conference, planned for next month, during which CEO Miguel Patricio was to lay out his plans to get the company growing on a more sustainable basis. In this climate, the delay is understandable but investors will want to hear details of Patricio's plans as soon as possible.
And, like for other food manufacturers, there remains the open question about what a sales boost now means for demand one, two, or three quarters out. After loading their pantries, consumer demand for shelf-stable items will unlikely be as strong as it is now.