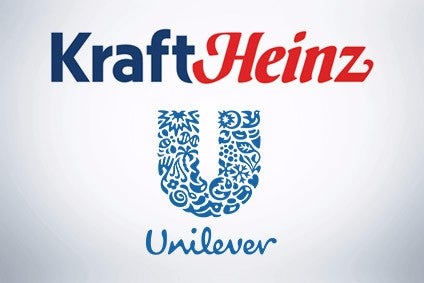 One talking point that emerged from Kraft Heinz's approach for Unilever was the companies' approaches when it comes to corporate responsibility and sustainability. Unilever is seen as being in the vanguard of developing a sustainable business; Kraft Heinz, with its emphasis on cost control and margin improvement, less so. What would a takeover have meant for Unilever's efforts in the field? How sold are investors on such endeavours anyway? In a guest column, Ravi Varghese of US sustainability non-profit Ceres challenges mainstream investor thinking that sustainability is a drag on efficiency.
Corporate drama often takes on the flavour of a morality play.
Kraft Heinz's approach for Unilever provides a perfect example of this – or, at the very least, is a Rorschach test for different investors' beliefs.
One group sees Kraft Heinz as a rapacious corporate raider, seeking to whittle away Unilever's impressive sustainability leadership. Another group sees Unilever as a lumbering behemoth, ripe for the famous efficiency Kraft Heinz and its backers at 3G Capital could bring.
As always, the truth lies somewhere in between those extremes. But more importantly, there is no reason why environmental and social leadership, such as that championed by Unilever, cannot coexist with corporate frugality.
For one thing, Unilever's actions since the Kraft Heinz approach suggest its management is well aware of some inefficiency and is eager to accelerate change. The Anglo-Dutch group had already vowed to bring its management practices closer to those championed by 3G, in particular, committing to zero-based budgeting, which requires managers to justify costs anew every year, as well as plans to reward senior managers with shares to create a more entrepreneurial culture. Now, it has promised to conduct a comprehensive review of its operations by early April to deliver greater value to shareholders.
Meanwhile, Kraft Heinz cannot be dismissed as just another set of greedy asset strippers that would scrap Unilever's efforts to green its energy sources and eliminate deforestation from its supply chain – among its many sustainability initiatives. It is noteworthy 3G's financing partner is Warren Buffett, who has made a fortune with his long-term investing style. In his 2015 letter to Berkshire Hathaway shareholders, Buffett pointedly remarked he and 3G shared "a passion to buy, build and hold large businesses that satisfy basic needs and desires", while conceding they "follow different paths… in pursuing this goal."
Sustainability should be synonymous with a lack of waste. And sustainability, in another guise, is what long-term investors crave.
Using the word in a different way, management guru Michael Porter described "sustainable" competitive advantage as the path for a firm to create superior value for a consumer or a customer and in turn, superior returns for the firm. Investors naturally assign higher valuations to companies that can grow cash flows and reinvest effectively in the business while increasing customer and supplier loyalty.
The question, then, is whether environmental and social leadership can translate into competitive advantage. Unilever appears to believe it does and its dismissal of Kraft Heinz's approach suggests the Ben & Jerry's and Hellmann's maker believes it is can better pursue this as an independent business. This seems reasonable. For example, by committing to source commodities sustainably, Unilever has reduced the operational, regulatory and reputational risk associated with deforestation, supplier exploitation and water scarcity. A 2015 report by Ceres, Feeding Ourselves Thirsty, found Unilever led the packaged food industry in managing its water risks. Notably, Kraft Foods, one of the predecessors to Kraft Heinz, scored near the bottom of its peer group.
It also remains to be seen if Kraft Heinz can translate its quest for hyper-efficiency into long-term growth, organic or otherwise. Savvy investors have not always found it easy to nurture iconic brands through tough times. In 2006, Eddie Lampert – once touted as the next Buffett – described his aspiration for Sears Holdings to "become a great company whose greatness is sustainable for generations to come." A decade later, that goal is looking distinctly unlikely.
Similarly, cost-cutting offers a one-time boost to earnings, but Kraft Heinz's management will need to invest prudently to shepherd the company's brands through tough times. As Buffett himself famously said: "Only when the tide goes out do you discover who's been swimming naked."
With its exceptional long-term orientation, Unilever is unlikely to be caught in a compromising position. Its competitors may not be so lucky.
Ravi Varghese is an ESG expert at the nonprofit sustainability association Ceres. www.ceres.org